Jeremy Strong Defied Advice Against the New Yorker Profile, 'Succession' Co-Star Brian Cox Says
Brian Cox says others warned 'Succession' star Jeremy Strong not to allow the New Yorker to profile him. Unfortunately Cox now feels they were right.
Before the Succession Season finale aired, Jeremy Strong received a bit of unwanted publicity. A New Yorker profile detailing Strong's process was seen by many as derisive. Now, Succession cast member Brian Cox reveals in a recent interview that Strong was advised not to do the New Yorker profile, but proceeded anyway.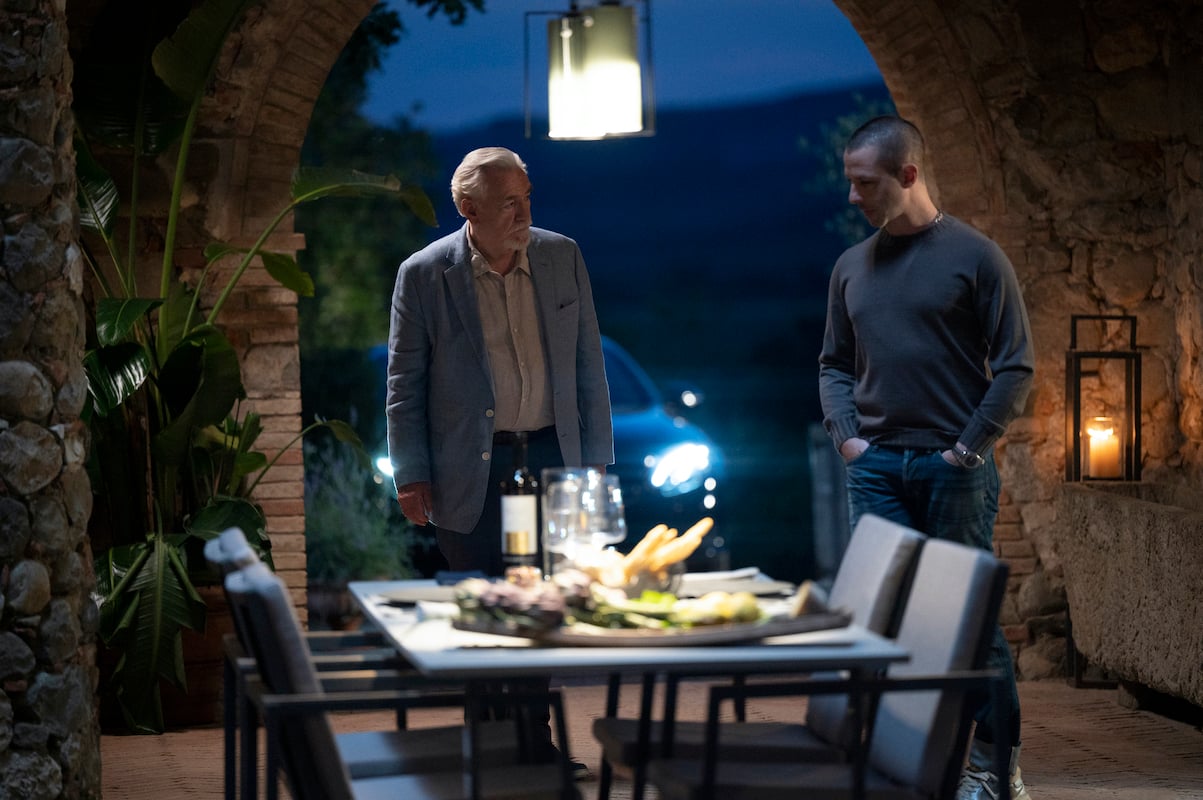 Cox spoke with Deadline in an interview published Jan. 18 about his memoir and Succession. Reflecting on Strong's New Yorker profile, Cox said many warned the actor against it. 
Jeremy Strong New Yorker profile 'was Jeremy's idea,' Brian Cox says
After the New Yorker profile was published, many of Strong's colleagues came to his defense. One of his directors, Aaron Sorkin, who'd been quoted in the article, even published his full comments, via Jessica Chastain. Cox said many warned Strong against letting the New Yorker document his process.
"It was Jeremy's idea, the whole article," Cox told Deadline. "He pushed for it, and you know, and people kept warning him about it. In a sense, he got hoisted by it, and I think it was unfortunate. I think he should never had gone down that road because playing Kendall has put him in a very vulnerable position."
Brian Cox supports Jeremy Strong's process 
Succession scenes get very intense. Cox plays Logan Roy and Strong plays his son, Kendall. Season 3 in particular saw Kendall try to bring Logan down, but ultimately come crawling back trying to make peace. Cox felt Strong's work was too sensitive for a New Yorker profile.  
"Because he does what he does and he does it brilliantly, but it's also exhausting," Cox said. "Particularly exhausting for him, but it's also exhausting for the rest of us from time to time. But we weather it because we love him and because the result is always extraordinary, what he does, but at the same time, there is the double-edged sword that goes with it."
Brain Cox sees a lot of pain in 'Succession' son Jeremy Strong
Cox writes about many of his co-stars in his book. Anecdotes about Steven Seagal and critiques of Johnny Depp, Edward Norton and Michael Caine made headlines. Cox is also honest about how he sees Strong's work, but sympathetic. 
"Let me tell you, I have such respect for Jeremy as an actor, and I just wish him well," Cox said. "I think he lives in a lot of pain. I mean, he creates the pain in the role he plays. That doesn't necessarily help, but he does. … There is a certain amount of pain at the root of Jeremy, and I just feel for that pain. I think that he puts himself in vulnerable positions and with that New Yorker article, he placed himself in a very, very vulnerable position, and I think that he didn't need to do that."