Jermaine Dupri and Janet Jackson: Cheating Wasn't the Only Reason for Their Breakup
Janet Jackson and Jermaine Dupri dated for nearly a decade. Jackson said she wanted to marry Dupri and have as many babies as he wanted before their eventual split.
Janet Jackson may have been married three times, but she considers Jermaine Dupri to be the greatest love of her life. Their relationship lasted longer than two of her marriages, with both admitting their bond remains special. Unfortunately, Dupri couldn't remain faithful. He previously said a different reason led to their breakup.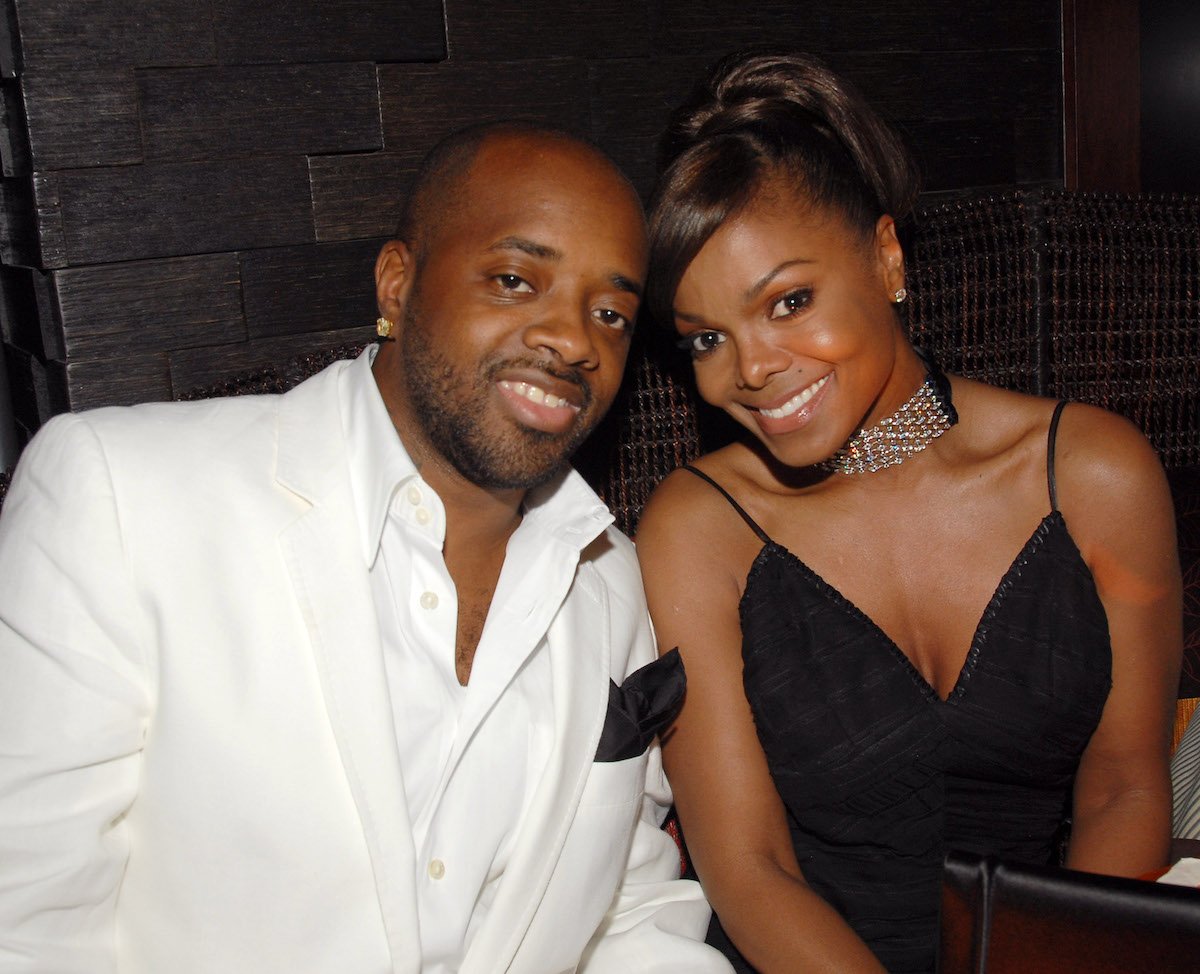 Jermaine Dupri reveals he cheated on Janet Jackson
Jackson and Dupri began exchanging messages through a mutual friend. In 2000, Dupri gifted the "Miss You Much" a two-way pager so that they could communicate with each other directly. It was then that they began dating. They bonded over having fun and Dupri told T.I. he exposed Jackson to a new world, saying:
I took her to Magic City [an Atlanta strip club]. I exposed her to a lot of life that I didn't even know I could expose a person to. You think when a person is that famous, that rich, they know everything. They've seen everything. But it was a lot of world that we was living in, cultural wise, that they hadn't gotten in L.A. That's where we basically started hitting it off. We were showing each other multiple things. It was two cool people exchanging energy.
During Part 2 of her Lifetime docuseries, Jackson gushed over their time together, calling him a "good" and "generous" guy. When the producer asked why things ended, she said frankly, "I had heard he was cheating. 
Dupri said he was "being a man," and "reckless" adding he didn't know how to handle the extra attention he was getting from women. "One of the weird things about dating Janet is that dating Janet attracts other women," he said. "Girls wanted to talk to me more because I was dating her, which was really weird."
Furthermore, Jackson said Dupri exhibited behavior outside of infidelity that he wasn't ready to commit fully. "He was a work-a-holic… I would not see him for like three weeks, a month," she added. "As soon as he would come in, he would go to the club. And it's like carve out just a little time for me…and it was hard for him to do…His girlfriend was his work."
The producer previously said distance is what caused issues
In his interview with T.I.'s podcast, Dupri revealed that despite being together for nearly a decade, he and the Poetic Justice star never officially lived together. They spent time at one another's residences on opposite coasts. 
"I felt married…I think the only thing that created a difference for me was the fact that we didn't live together," he said. "We had an eight-year, nine-year relationship, but we didn't live with each other…I feel like that's a part where you really determine if you're strong."
At the time, Dupri said their split was caused by distance. According to him, neither wanted to move to the other's respective city. The producer lived in his hometown of Atlanta, while Jackson lived in Malibu, California. They visited each other often, in many cases on a monthly basis. Ultimately, when it was time to truly settle down, neither volunteered to make the move.
"She wasn't willing to move to Atlanta but she was willing to come out here for a couple of weeks at a time," he said. "But living in Atlanta, for her, just didn't really seem like L.A. "I wasn't ready to move to Malibu…That stuff didn't feel like the space where either one of us wanted to be."
Regardless, neither has anything bad to say about their other. They consider themselves to be great friends.