Jerry and Jessica Seinfeld Celebrate 20 Years of Marriage After 'Appalling' Start to Relationship
Jerry Seinfeld is a legendary comedian who is mostly known for his role on the hit show Seinfeld. While his character is a perpetual bachelor who could never seem to keep a long-term relationship, the real-life Jerry Seinfeld is very different.
He and his wife, Jessica, have actually been married for 20 years now. That's definitely an impressive feat in Hollywood where marriages tend to be short-lived. In honor of the couple's 20th wedding anniversary, let's take a look at their relationship's rocky beginnings to how they made it to where they are today.
Jerry and Jessica Seinfeld met when she was in another relationship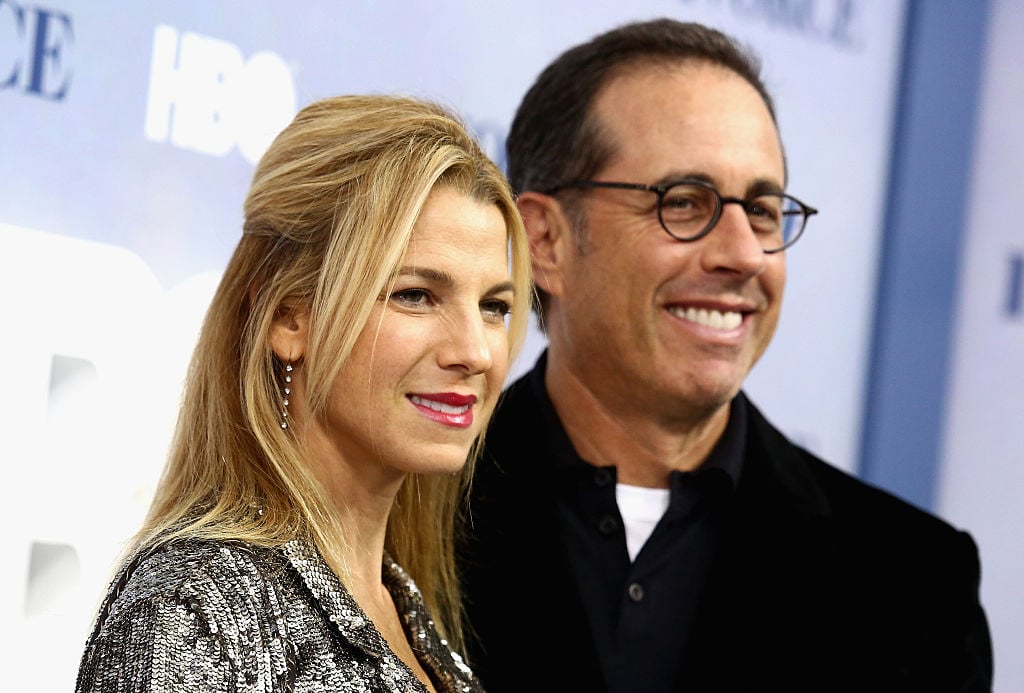 Jessica Seinfeld is an author who has released four cookbooks since 2007. She is also a philanthropist who dedicates a lot of time to her nonprofit organization, The Good+ Foundation, which provides essential goods to families in need.
Jessica and Jerry first met in 1998 at the Reebok Sports Club. However, Jessica was not single at the time. She actually just came back from her honeymoon with then-husband, Eric Nederlander.
When Jessica and Jerry's relationship developed, it caused quite a stir. Nederlander even told the press: "I was manipulated, misled and completely caught off guard by Jessica's infidelity. Jerry and Jessica have no respect for decent values. They deserve each other."
However, Jessica later clarified that she and Nederlander's marriage was already "irrevocably broken" but she stayed with him because she did not have the courage to leave.
Jessica and Nederlander started their divorce process just four months after they got married.
Jerry and Jessica Seinfeld married in 1999
Jerry and Jessica got married in December 1999 in New York City. After everything they had been through the year before, the couple decided to keep their nuptials private and low-key as to not attract the media's attention. There were even reports that the 40 invited guests did not know the location of the wedding until the last minute.
Jerry and Jessica Seinfeld have three children together
About a year after their wedding, Jerry and Jessica welcomed their first child together – a daughter named Sascha, who was born in 2000. Afterwards, they had two sons – Julian (2003) and Shephard (b. 2005).
Jerry has expressed many times that he absolutely loves his family with Jessica. He once told Parade Magazine: "I love having a family and kids and all the madness. There is no aspect of it I don't like. Even when it's horrible, I love it. I didn't realize how tired of single life I was and how ready I was for married life."
Despite the fact that Jerry is worth hundreds of millions of dollars, his children do not live spoiled lives. Both Jerry and Jessica grew up in middle-class families, so it seems that they want their kids to understand what the world is like outside of their wealthy bubble. In fact, the couple is known for sending their children to public schools and making them learn how to take public transportation.
How Jerry and Jessica Seinfeld make their marriage work after 20 years
Although their relationship had a very rough start, Jerry and Jessica really have managed to build a successful marriage life together.
The secret to their happy relationship after 20 years, according to Seinfeld, is to have a sense of humor. He told Closer Weekly: "We always have fun and we laugh and she's got a great sense of humor."
He also once shared with O Magazine: "I love being made fun of, if it's done well … I feel like humor is the answer to everything."
It's not clear how Jerry and Jessica will celebrate their big 20th anniversary since the couple is usually very private about that. In any case, judging by their social media posts, it seems that their family often spends the holiday season in different locations around the world, so it's possible that they will celebrate Jerry and Jessica's anniversary on their vacation.