Where Were Jerry Garcia's Ashes Spread?
Many music fans may remember celebrity Jerry Garcia, who was the leader of The Grateful Dead. The band originated from Palo Alto, California, and eventually made its way into the Rock and Roll Hall of Fame. However, the iconic 60s band suffered a tragic loss over 20 years ago with the death of Jerry Garcia.
Garcia suddenly died soon after his 53rd birthday. A big memorial service was held for the legendary musician, and his remains were cremated. Then, his ashes were carried and spread in different locations in the world.  
Jerry Garcia had a private and public memorial service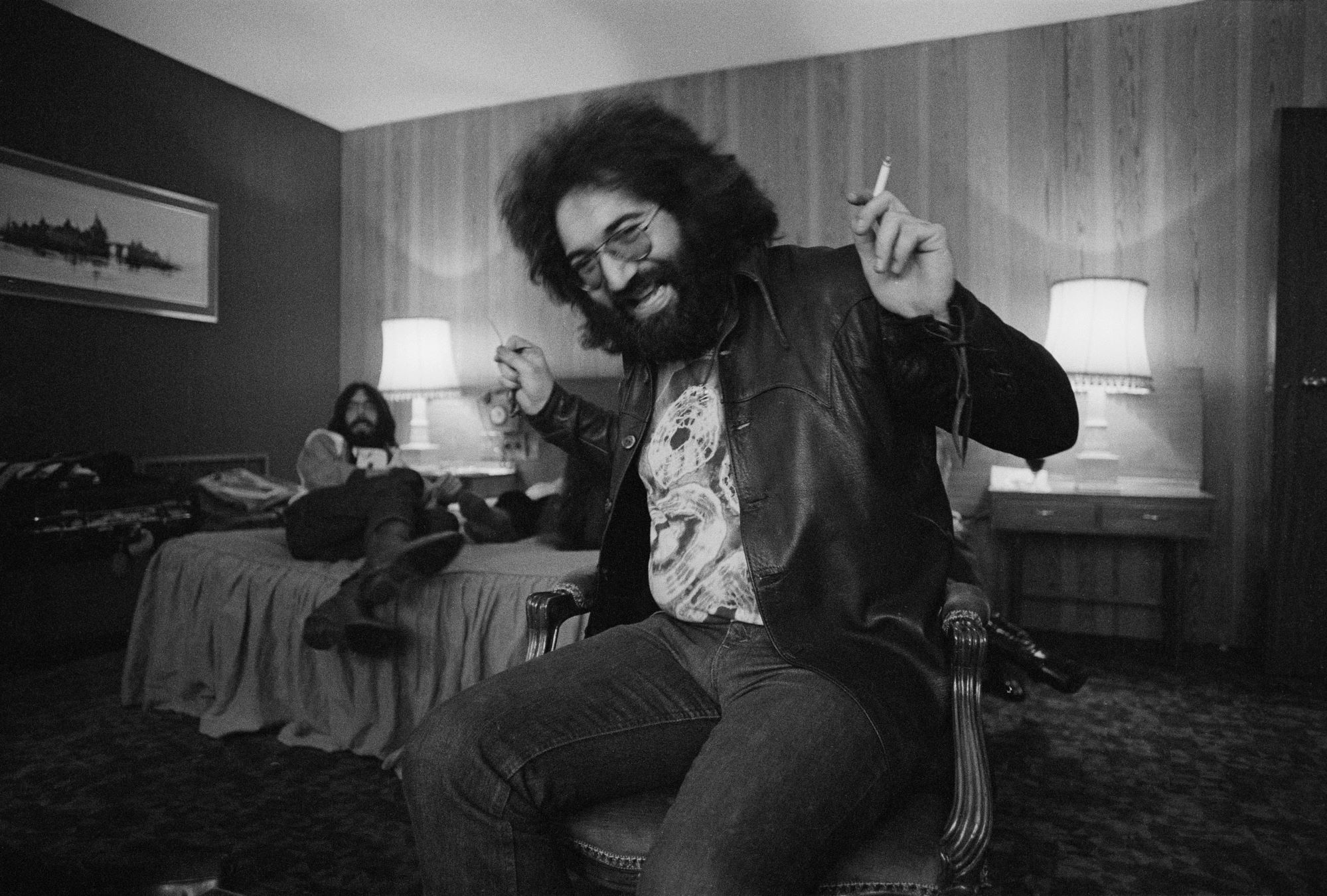 Garcia's funeral service had multiple parts to it. In August 1995, the family held a private funeral for about two days. Close friends were able to attend along with family members. A few days later, a public memorial was held at Golden Gate Park's Polo Fields in San Francisco.  
Thousands of people arrived to attend the memorial service and celebrate the life of Garcia. Fans brought flowers and others gifts when offering condolences. They got to remember their favorite songs as they mourned the loss.   
Garcia's 35-year-long career touched the hearts of so many people. Of course, it did not end with a public memorial. Garcia's body got cremated eight months later in 1996, and his ashes were spread around the world.  
Unfortunately, not everyone could make it to the ceremony or the spreading of ashes. Apparently, Koons did not allow ex-wife Carolyn Garcia to attend either event. 
His ashes went all the way to India
For his entire career, Garcia was recognized for his musical talents and ability to play a wide range of Instruments. He performed songs for a variety of genres, including rock and folk. Years after Garcia's death, people continue to listen to his work. For example, someone may feel a sense of calm when listening to songs like "Dark Star."  
Fans were sad to hear that such a talented musician died. After Garcia's death, his ashes were taken and spread in different locations. According to Ultimate Classic Rock, half of his ashes went to the Ganges River in India. The other half got distributed in San Francisco under the Golden Gate Bridge since Garcia wanted it to go there.  
Bandmate Bob Weir and wife Deborah Koons Garcia went to spread his ashes. Apparently, Garcia's children and ex-wife did not know about the trip to India. They were surprised and angry that the artist's ashes went to a country he had never visited.  
"This was all done 100 percent without our knowledge," daughter Annabelle Garcia stated. "It is gut-churning, to say the least." 
Jerry Garcia passed away because of a heart attack
In 1995, Garcia's health took a turn for the worse. According to The San Diego Union-Tribune, the guitarist died on August 9, 1995. He had turned 53 several days before, and he had died at a treatment center in Marin County, California. The cause was a heart attack.  
Heart attacks are a common occurrence, and around 720,000 people suffer from one every year. Specific lifestyle changes can reduce the risk the chances of a heart attack. Garcia was a heavy smoker and struggled with substance abuse, which contributed to the medical condition.   
However, Garcia did make efforts to improve his well-being. However, his health had begun to decline years before his extreme downturn in 1995. In 1992, he collapsed after performing at a concert alongside the Jerry Garcia Band.
Garcia left behind a legacy after his death. Garcia was popular among two generations, and he outlived other rock legends of the era. Some people considered him as one of the original American icons.
How to get help: In the U.S., contact the Substance Abuse and Mental Health Services Administration helpline at 1-800-662-4357.