'Jerry Maguire': Jamie Foxx's Terrible Audition With Tom Cruise Cost Him Cuba Gooding's Role — 'I Had No Business Being There'
Jamie Foxx has proven he's a formidable actor in films such as Ray and Any Given Sunday, but he wasn't always so skilled.
Earlier in his career, he had the chance to star in Jerry Maguire in Cuba Gooding Jr.'s role but missed out when he blew his audition with Tom Cruise. 
Jamie Foxx landed an audition for Rod Tidwell role in 'Jerry Maguire'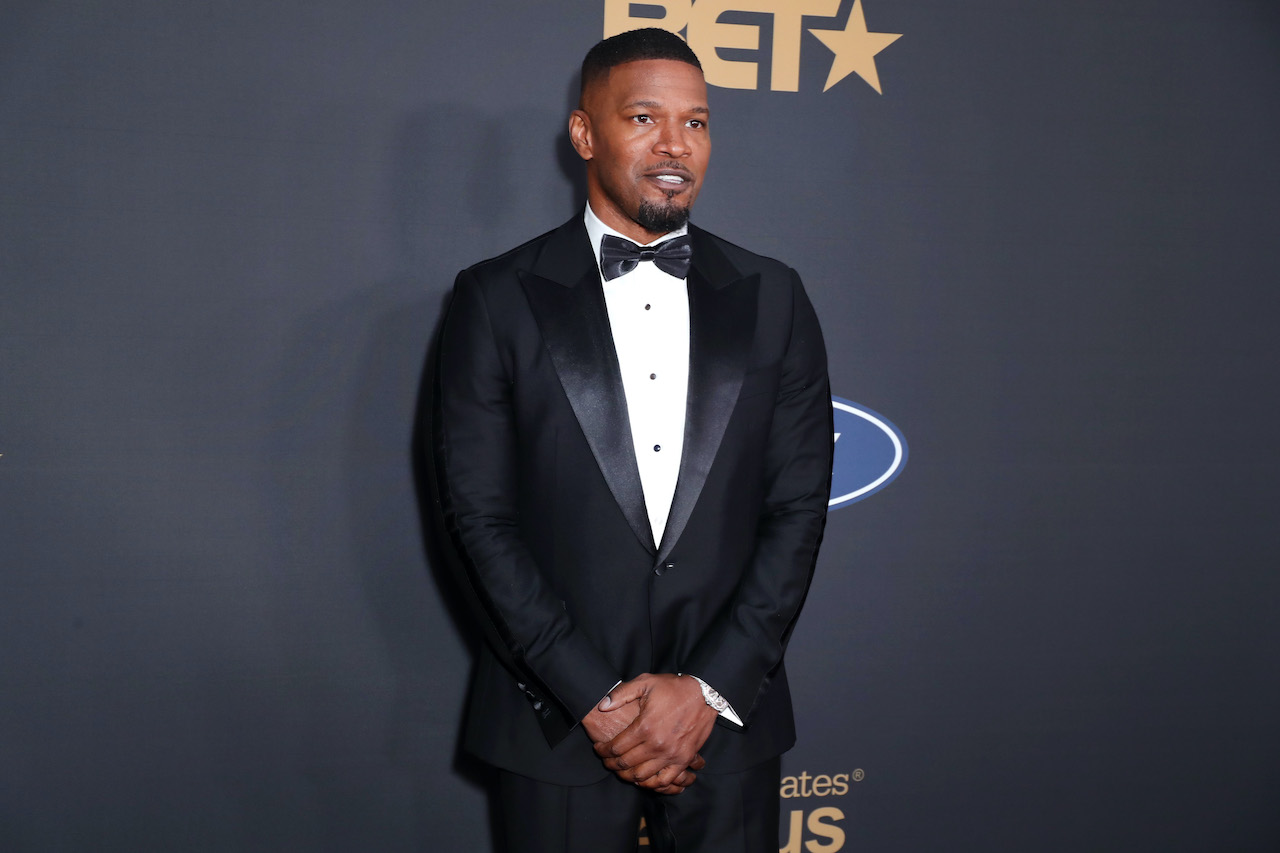 According to a resurfaced interview with Howard Stern, Foxx somehow landed an audition for the role of Rod Tidwell despite his lack of experience. 
"I'm in LA and I audition, just like, on a—I don't know how I got in," Foxx said. "And the guy goes, 'He's great! We're gonna take you to New York,' because they hadn't signed Tom Cruise on yet. 'We're gonna take you to New York and read for Tom Cruise.'"
He got to audition with Tom Cruise 
Immediately upon arriving in New York, Foxx was overwhelmed by Cruise's presence.
"So I get to New York, and I was just—come on, man, "Foxx said. "Tom Cruise walked in with the little leather jacket … he looked like he had just walked off of Top Gun. I was just done."
Jamie Foxx tried unsuccessfully to impress Tom Cruise 
Foxx knew he was out of his league, so he tried to impress Cruise by bragging about his homes. 
"I had no business being there, I felt," Foxx said. "So I'll never forget making a fool of myself by … speaking to Tom, and Tom said, 'Where do you live.' I said, 'Oh, I got two houses. I live in LA and Vegas, you know what I'm saying?'"
Foxx's boasts did little to impress Cruise, who was living in Rome, Italy at the time. 
"I'm going toe to toe with Tom Cruise. F— it, I'm late on payments and all kinds of s–t, … Two houses. … So I said, where do you live? He said, 'Rome.' And I said, 'Rome Street?' … He looked at me like, 'No motherf—er, Italy!'"
He blew his audition
After exchanging pleasantries, Foxx continued to screw up his audition by staring at Cruise while they were reading. 
"It blew it because I kept looking at him," Foxx revealed. "Imagine you're from Texas, and you've done a little bit of s–t, but you ain't seen no real f—ing stars, right? So I'm just sitting there watching, and we get to reading, right? … And as I'm reading he does a dramatic pause but that's his thing. I f—ing think he lost his place."
Foxx ended up taking the script and trying to remind Cruise where they were at in the script, which annoyed Cruise. However, Cruise found Foxx's lack of preparation funny. 
"I say, 'Ok, yeah, I'm f—ing this up … So I blew it, but I blew it so bad that he just started laughing at me …" Foxx said. 
One of the 'Jerry Maguire' producers gave him an intense pep talk 
Later in the audition, Foxx was having trouble hearing Cruise, because Cruise was delivering his lines in a whisper. Foxx decided to ask Cruise to repeat them louder, which really upset Cruise. 
"He looked at me … he's like, 'Hey guy.' … 'Hey guy, you've got to get it together,'" Foxx recalled. "So anyway, I'm blowing it, and the guy—I can't remember the producer's name—he pulls me out of the thing and he goes, 'What in the f— are you doing!? You gotta f— him up, he's Tom Cruise! You gotta take it to him!' …"