Jerry Seinfeld's Former 'Seinfeld' Co-Stars Aren't Worth Nearly As Much As He Is
There are some major discrepancies among the 'Seinfeld' cast's net worth.
Jerry Seinfeld became a household name after spending nearly 10 years starring in Seinfeld, arguably the best known sitcom to ever premiere on television. The Seinfeld stars have since remained close, and all played an integral role in molding it into the iconic show it became. Still, years later, Seinfeld is worth far more than his co-stars. What is the cast's net worth?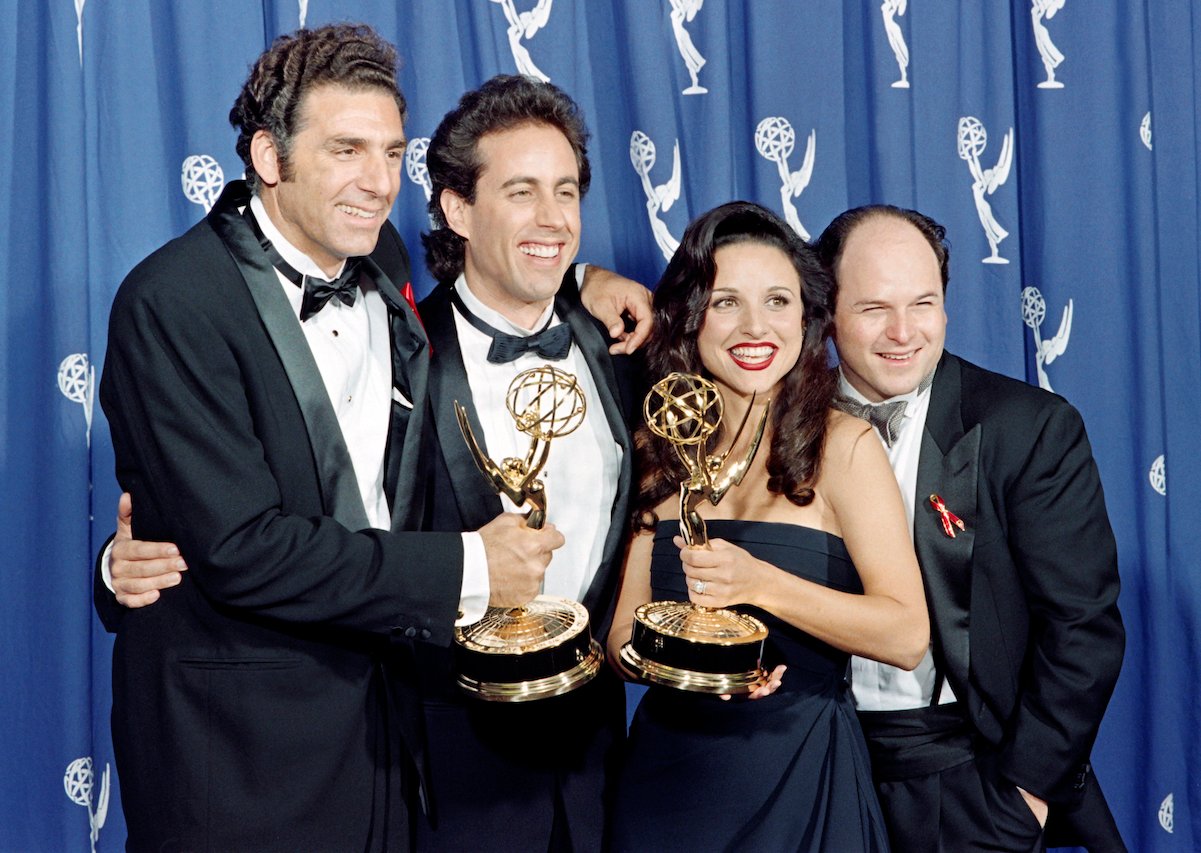 Jerry Seinfeld is worth $950 million
Jerry Seinfeld is the man behind the show. The sitcom was created by Seinfeld and Larry David, with the two wanting to portray the trials and tribulations of a stand-up comedian. In real life, Seinfeld was a comedian, and though the pilot didn't receive great ratings from test viewers, NBC picked up the series.
Fast forward 30 years, and the show is still remembered as one of the best to ever air. In that time, Seinfeld has earned hundreds of millions from his character on the show, including $400 million in royalties alone. By the show's last season, Seinfeld was earning $1 million per episode — for a 30-minute sitcom.
Netflix recently paid an undisclosed amount to stream the show starting in 2021, but estimates are between $400 and $500 million, and Seinfeld likely received a bigger cut than his co-stars. His massive paycheck for filming, plus his royalties since the show ended more than 20 years ago, have given him a $950 million net worth.
Julia Louis-Dreyfus is worth $200 million
Without Seinfeld's co-stars, Seinfeld wouldn't be what it was. Julia Louis-Dreyfus, who played Elaine Benes, Seinfeld's former girlfriend and one of his closest friends on the show, didn't receive nearly as much per episode during its final season as the star. By the time the show ended, Louis-Dreyfus was earning about $600,000 per episode — still a lucrative gig, but 40% less than what Seinfeld was earning.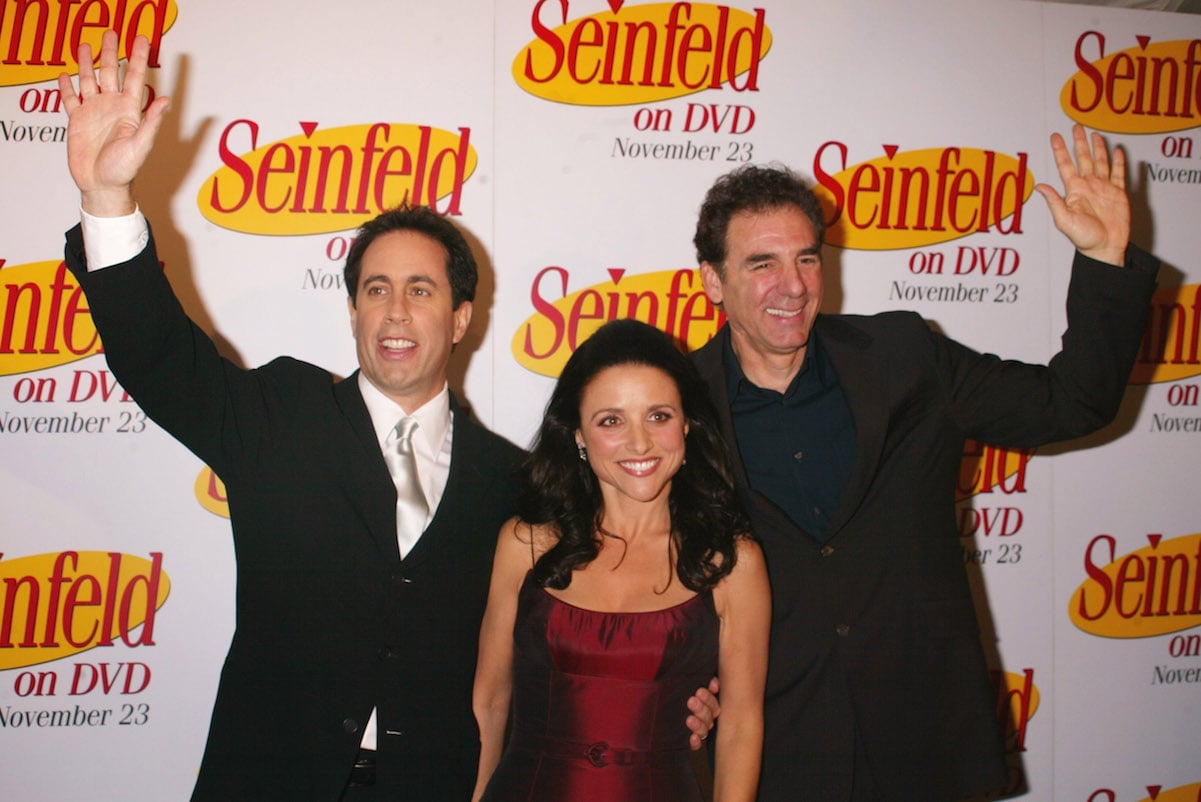 Louis-Dreyfus and other co-stars make hardly anything for Seinfeld reruns today. This is because it was not negotiated into their contracts at any point during filming; they requested, but producers denied. Today, Louis-Dreyfus' run on the show still played a large role in accumulating her $200 million net worth, though she's had several other successful acting jobs.
Jason Alexander is worth $50 million
On Seinfeld, George Costanza, played by Jason Alexander, was Seinfeld's right-hand man. Still, he hasn't earned nearly as much from the show as his co-star. Along with Louis-Dreyfus, Alexander does not get paid for reruns. He once revealed that, with the exception of Seinfeld, they all make "very little, standard Screen Actors Guild residuals for the reruns."
Alexander was also making $600,000 per episode by the show's final season. Though he will always be known for his role on the show, he didn't secure many long-term acting jobs once Seinfeld ended. He has made appearances in dozens of TV shows and movies since the show's end, all of which have helped him build a $50 million net worth.
Michael Richards is worth $30 million
Michael Richards played Seinfeld's neighbor, Cosmo Kramer. As with Louis-Dreyfus and Alexander, Richard reportedly made $600,000 per episode during Seinfeld's final season. But, similarly to his co-stars, he hardly earns any money from re-runs. Richards didn't have much of a career once the show ended, with the exception of a few unsuccessful endeavors. He's made a number of appearances since Seinfeld's final episode, but he'll always be best known as Cosmo Kramer.