Jerry Seinfeld's First Tweet Could Have Been His 'Last'
One celebrity people know and love is Jerry Seinfeld. Fans love the comedian for his performance in Seinfeld.
One celebrity people know and love is Jerry Seinfeld. Fans love the comedian for his performance in Seinfeld. The star himself cherishes the time he spent on the show. Seinfeld loved it so much that he gave the cast lavish gifts. 
Though the series is over, fans can keep up with Seinfeld by following his Twitter page. He posts what is on his mind and promotes new projects. The celebrity displays his comedy, as evident by his first tweet. 
Jerry Seinfeld made his first and possible last tweet in 2011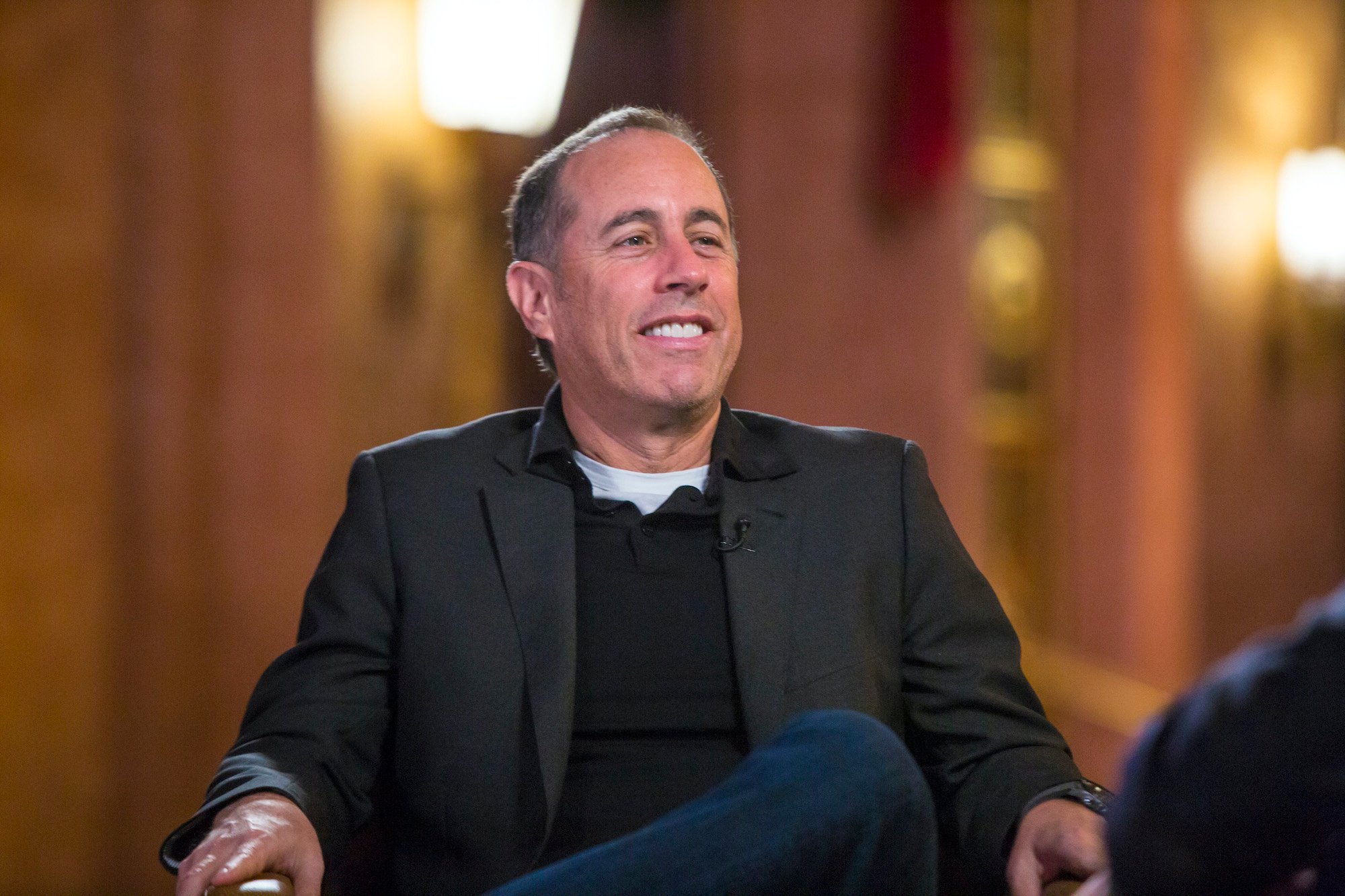 Like many celebrities, Seinfeld is active on social media. He has a Twitter account with over four million followers. Seinfeld joined back in 2011 and has made over 1,600 tweets. It can take a while to scroll back to the beginning, and fans might be curious as to what he said for his first tweet. 
Some people may do a simple greeting, while others immediately start posting about what they enjoy. So, what was Seinfeld's first tweet like? According to Entertainment Weekly, the comedian had a more humorous approach. 
"Greetings Tweetarians! I have just landed on your Planet. This could be my last Tweet," Seinfeld wrote. The tweet has since gained over 300 comments and over 1000 retweets. 
Some people might have been confused, while others may have worried that he would not post again. It would seem the comedian was only joking. In fact, he made his latest tweet a month ago. 
Jerry Seinfeld became a famous comedian and actor
As a child, Seinfeld had an interest in comedy and studied how to be an effective comedian. He began his career in the '70s by doing stand-up routines. His debut was at an open mic night, and he later made an appearance on The Tonight Show in 1981. Seinfeld became a big hit and is one of the highest-paid comedians in the country. 
Seinfeld did not stick to performing comedy for long and became an actor. One of his most notable works is the TV show Seinfeld. He co-wrote the series, and it attracted a large audience. The star wanted to end the show after nine seasons and was happy with its conclusion. 
Today, many fans still remember their favorite moments from Seinfeld. Another work they know Seinfeld from is the film Bee Movie. The animated movie's popularity is due to the internet and the jokes that came with it. 
Most of Seinfeld's wealth came from the show Seinfeld, and he still gets money from reruns. Netflix also paid him millions to stream some of his comedy specials. The comedian is an author and wrote books like Seinlanguage in 1993. 
Jerry Seinfeld has a new comedy special on Netflix
Seinfeld has continued to perform comedy and has done some projects for television. A couple of years ago, he worked on Comedians in Cars Getting Coffee as the sole executive producer. The star helped create the TV movie Letters From A Nut in 2019. 
More recently, Seinfeld took part in a new stand-up special called 23 Hours to Kill. Its runtime is an hour-long, and it got released on Netflix in May 2020. In the special, Seinfeld performs in the Beacon Theater in New York City.  
The comedian's stand-up routine primarily focuses on everyday life. Seinfeld covers talking vs. texting and bad buffets vs. good restaurants. One takeaway that viewers get from 23 Hours to Kill is the segment on the quality of life. Seinfeld points out that everyone's life sucks, but it can still be great. 
Seinfeld published a new book titled Is This Anything? during the same year. There have not been many new projects as of late. Fans who enjoyed his comedy for years may keep an eye on his social media for possible announcements.