Jerry Seinfeld Shuts Down 'Seinfeld' Reunion Rumors, Saying 'There's Absolutely Nothing Going On'
Article Highlights:
Talks of a Seinfeld reunion are circulating.
Jerry Seinfeld confirmed it's not happening.
Netflix bought streaming rights to Seinfeld for $500 million.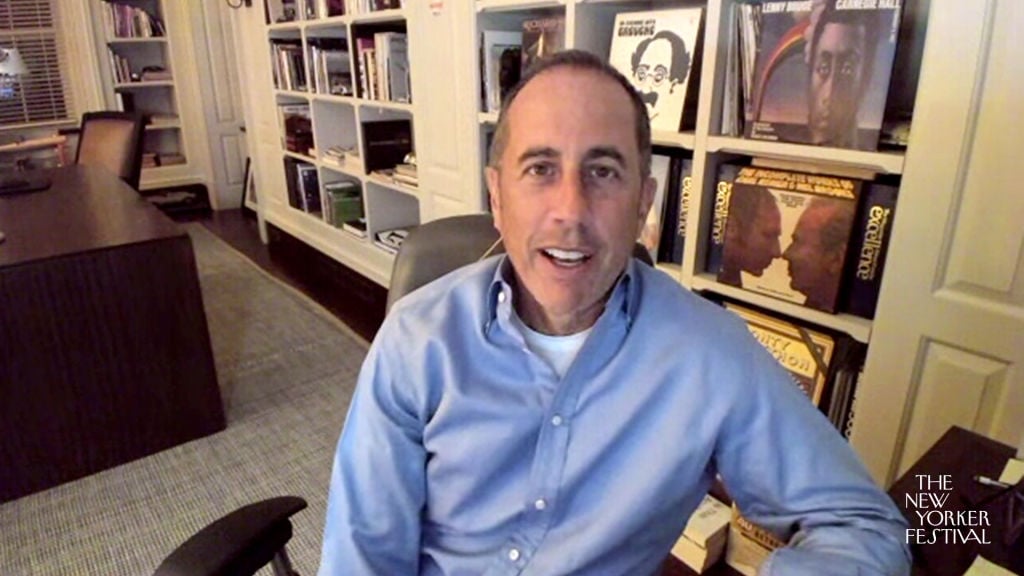 Between the years 1989 and 1998, Seinfeld's show about nothing ruled the airwaves. The NBC sitcom eventually became part of an epic "Must See TV" lineup that once included Friends, Mad About You, Will & Grace,
Frasier, Just Shoot Me, Scrubs, The Office, Parks and Recreation, ER, and more.
With the recent HBOMax Friends Reunion Special gaining mass popularity (and Emmy nominations), many fans wonder if Seinfeld will follow suit. Could we see our favorites together again? The wild cast of characters Elaine, George, Kramer, and Jerry seems to have moved onto other projects. Despite fan demand, the man himself — Jerry Seinfeld — quickly shut that rumor down that a reboot, reunion, or anything of the sort is happening.
Why 'Seinfeld' isn't doing a reunion
While doing press for Seinfeld's Netflix debut, [Jerry] Seinfeld confirmed there's no such reunion like that of Friends saying, "there's absolutely nothing going on."
"I am very much a nostalgia person. I love to go to my house where I grew up on Long Island," he told reporters via Yahoo. "It's one of the reasons I love the Mets because I loved it when I was a kid, and it makes me think back to that time. But I like to go forward in life. I believe that going forward. I don't know what we would do that would be good."
The comedian said the cast "wouldn't be as good" and feels like what they did during the show's run was perfect as-is.
"I think we did a good job," he said.
He added: "I remember I was in a cab one time, and the cab driver said to me, 'Why did you stop doing that show? It was very successful'. And I said to him, 'Well, I was at a point, we had done it for nine years, and I realized I could go off the air right now, and I could be a legend in the sitcom world, or I could make some more money. I could risk that to make some more money.' "I said, 'What would you do?' [to] the cab driver, he said, 'I go for legend.' I said, 'Yeah, that's what I thought.' "So, we went for legend. That's why we're not coming back.
Netflix paid a whopping $500 million for the sitcom
The show, created by Curb Your Enthusiasm's Larry David, won multiple awards throughout its nine-season run, earning $267 million in 1998, according to Time. The sitcom accumulated billions after the finale, the outlet added. Now, thirty years after Seinfeld first premiered, Netflix shelled out $500 million for streaming rights to all 180 episodes in a five-year deal.
While there's no Seinfeld reunion as of now, it doesn't mean it'll never happen — but don't hold your breath. In the meantime, we'll dig into the Netflix queue to re-watch the episode about Jerry's Puffy shirt (which is now in the Smithsonian).