What Was Jerry Stiller's Net Worth at the Time of His Death?
Actor Jerry Stiller, father of Ben Stiller, passed away May 11, 2020, at the age of 92. Here's a look at Stiller's net worth and career.
Jerry Stiller's movies and TV shows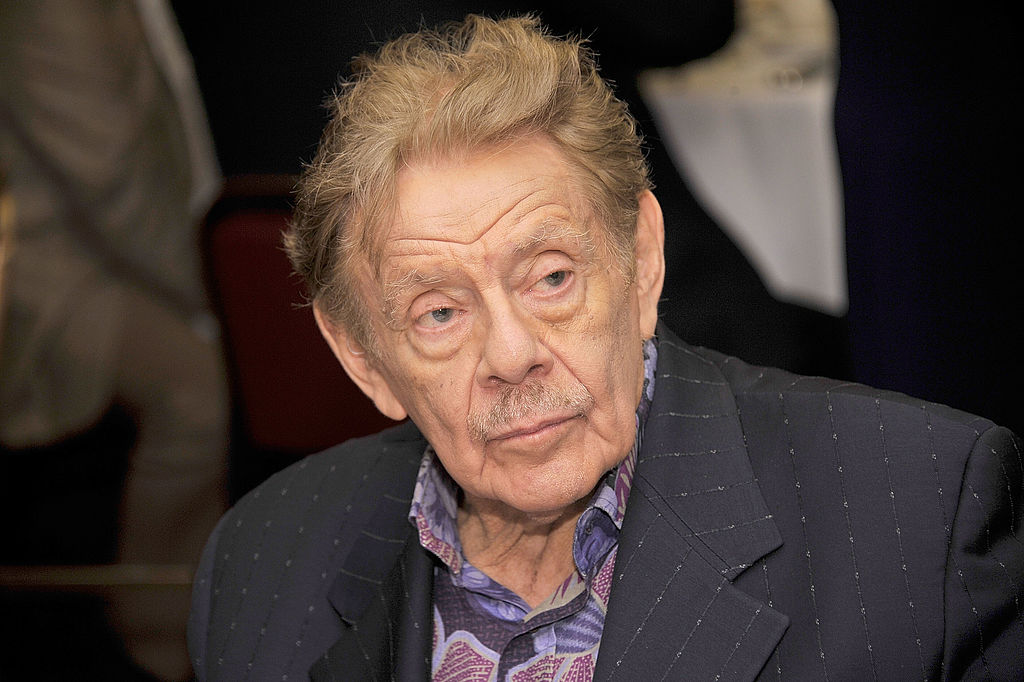 Jerry Stiller got his start in variety shows as one half of the comedy team Stiller and Meara. His late wife, Anne Meara, was the second half of the comedy duo. They were frequent guests on The Ed Sullivan Show. Stiller made his television acting debut in a 1956 episode of Studio One in Hollywood.
The following year, Stiller appeared in an episode of The Big Story titled "The Hoax." Stiller made his movie debut in the 1970 film Lovers and Strangers. This led to a larger role in the 1974 classic film The Taking of Pelham One Two Three.
Stiller became a series regular on the CBS series Joe and Sons. He played the role of Gus Duzik from 1975 to 1976. His other television appearances include starring roles in Seinfeld, The King of Queens, and Fish Hooks.
Jerry Stiller's role as Frank Costanza on 'Seinfeld'
Stiller experienced a career revival after joining the Seinfeld cast in a recurring role as Frank Costanza, the father of George Costanza. He remained in this role from 1993 until the series ended in 1998. Stiller's Seinfeld character was known not only for playing Jason Alexander's TV dad, but also for creating a fictional holiday celebrated on December 23 called Festivus, "the festival for the rest of us."
Jerry Stiller's work outside of acting
Stiller's work in the entertainment industry expands beyond his acting roles. He also has credits as a producer. Stiller made his debut as a producer in 2010 with the comedy series Stiller and Meara, which he starred in alongside his wife. Stiller and Meara was a web series in which the couple would talk about whatever came to mind. Their son, actor Ben Stiller, directed five episodes.
Although Stiller and Meara started their careers as a comedy duo, they ended their act in 1970. Meara wanted to devote more time to her children and wasn't fond of the idea of leaving them so she could go on the road. Stiller and Meara were relieved when their stand-up comedy act came to an end. They once told People it created some tension in the relationship.
"I love Anne, but if I had depended on her in my professional life, I would have lost her as a wife," Stiller told People magazine in a 1977 interview. "I didn't know where the act ended and our marriage began," added Meara.
Jerry Stiller's net worth
At the time of his death, Jerry Stiller had a net worth of $12.5 million, according to Celebrity Net Worth estimates.
Read more: What Was Kirk Douglas' Net Worth at the Time of His Death?
Follow Sheiresa @SheiresaNgo