Jerry Stiller Once Gave His Granddaughter a Brutal Review After Seeing Her 4th Grade Play
The late Jerry Stiller and his wife, Anne Meara built a legendary career in comedy. And their son, Ben Stiller has followed in his parents' footsteps. After announcing his father's death on May 11, Ben is sharing fun stories about Jerry, including one that involves him giving his granddaughter a brutal review upon seeing her fourth-grade play.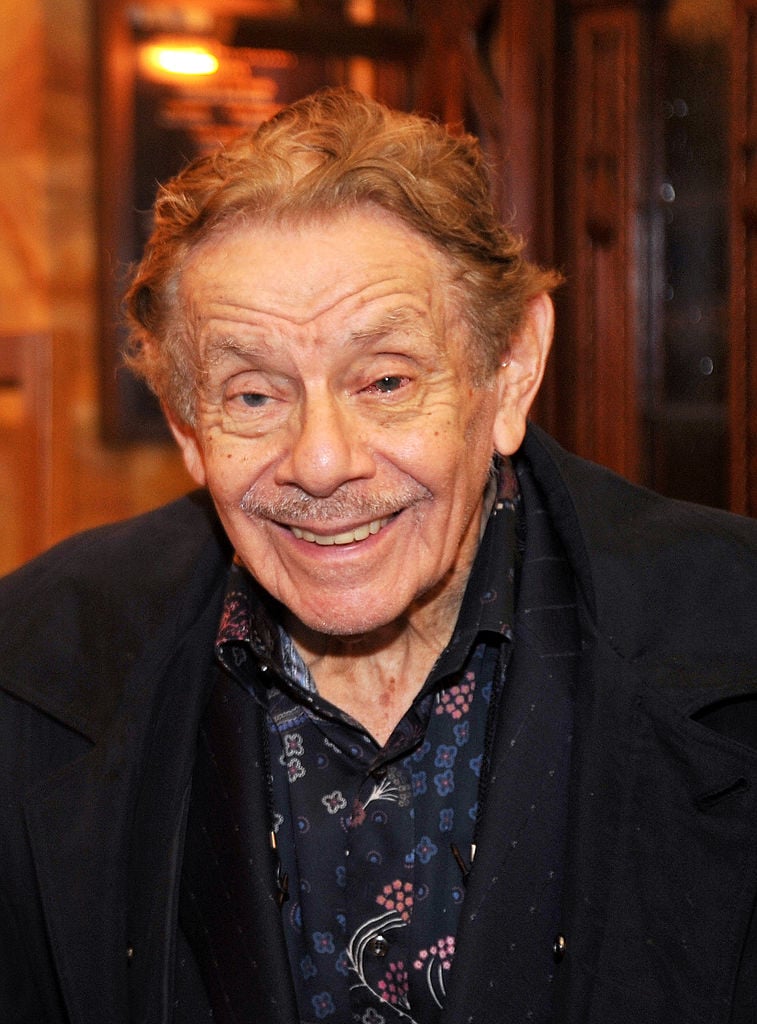 Ben Stiller talks about his father, Jerry Stiller
On a recent appearance on the Tonight Show Starring Jimmy Fallon, Ben and Fallon remembered Jerry and talked about his career in comedy. The 92-year-old actor and comedian passed away on May 11 from natural causes.
In the interview, Ben revealed that his parents were both struggling actors when they married in 1953. He said that they finally made it big in 1960 when they started their comedy routine and appeared on The Ed Sullivan Show.
Jerry was known for playing George Costanza's (Jason Alexander) loud and angry father, Frank. But the young Stiller noted that his dad was a rather quiet man and that his comedy always shined through the characters he took on. 
"He was very very quiet, and I think he suppressed a lot, he just did his whole life," said Stiller. "He came from this upbringing, where he was very very poor, his dad was a bus driver in Depression Era New York City. And you know he had all this kind of stuff inside of him, but that's where it would come out, you know, in the characters."
Jerry was not happy after seeing his grandaughter's fourth-grade play
When talking about the relationship Jerry had with his family, Ben told Fallon that his father was truly invested in his kids and grandchildren's happiness.  "He was so happy watching us do our thing, or his grandkids do their thing," Stiller said. 
When Fallon asked about the influence Jerry had on his grandchildren, Ben revealed a funny story. He told the host that his father once offered a brutal critique upon seeing his granddaughter Ella in a school play.
"He came to Ella, my daughter's fourth-grade play," Stiller said with a laugh. "They were doing Legend of Sleepy Hollow, I think, and he came to see it at the school. And afterward, I said 'Dad, what did you think?' and he said, 'I didn't care for it, I didn't care for it.'"
Ben further pressed his dad about why he didn't like the school play. Jerry told him that enjoyed his grandaughter's performance but wasn't impressed by the rest of the cast.
"He goes, 'Ella was amazing. Ella had the commitment and she shining up there, but I didn't feel the rest of the kids were up to it,'" Stiller told Fallon, noting his father was totally serious about the critique.  "It really bothered him."
But at the end of the day, Ben explained that Jerry really took his work and the profession seriously. And through all of his family's ventures, he always remained a supportive and loving patriarch.