'Jersey Shore': The 2 Highest Rated Episodes According to IMDb
"Party's here!" Since 2009, the cast of Jersey Shore has been entertaining reality TV fans with their "gym, tan, laundry" lifestyle. With six seasons in the show's original run, it's tough to crown one episode as "the best." Plus, most viewers have differing opinions about which episode of Jersey Shore reigns supreme, but there's a definitive ranking thanks to IMDb. Find out which Jersey Shore episodes have the highest rating on the database. Two are tied for first place with a 6.3 rating in 2021.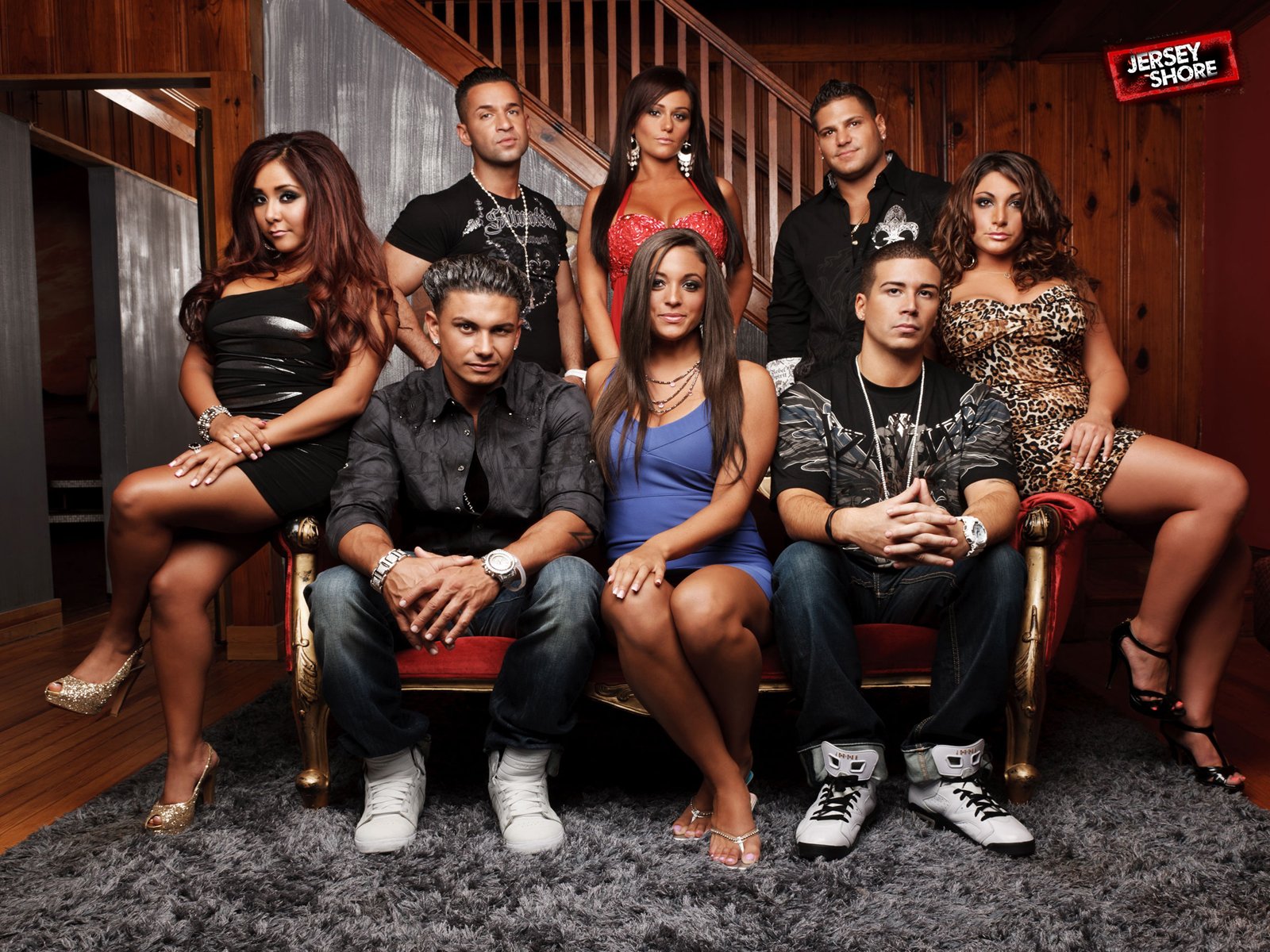 Best 'Jersey Shore' episode from season 4 
When Jersey Shore returned with season 4, fans got to see a whole new side of the roommates. Instead of patrolling the boardwalk in Seaside Heights, New Jersey, the Jersey Shore cast packed their bags and headed to Italy. 
MTV crews filmed the roommates in Florence, where they lived in a retrofitted bank for several weeks. Some highlights from Jersey Shore Season 4 include Nicole "Snooki" Polizzi and Jionni LaValle's drunken breakup and Mike "The Situation" Sorrentino ramming headfirst into a concrete wall. 
Ironically, the episodes featuring those moments aren't the highest rated on IMDb. Season 4, Episode 2, "Going to Italia," holds the highest ranking. This episode shows the roommates packing their Shore Store shirts and tanning gel and heading to Italy. 
'Jersey Shore's best episode from season 5 
In the season 5 episode "Hurricane Situation," Vinny Guadagnino makes his exit from the shore house. He returned home to Staten Island briefly to handle his anxiety. 
Meanwhile, in Seaside Heights, the roommates jumped right back into their usual activities. "Snooki" and Deena Cortese had a "Meatball Day." Pauly DelVecchio brought home a few girls from the club, even "smushing" one of them in Guadagnino's bed in memoriam. 
But one of the most memorable parts of season 5, episode 3 is "The Situation's" determination to destroy Polizzi's rekindled relationship with LaValle. When his friend "The Unit" shows up at Karma, Sorrentino takes advantage of the opportunity to stir the pot between Polizzi and LaValle. 
'Jersey Shore's top episodes by season 
If you're wondering about the other seasons of Jersey Shore and which episodes rank highest, we've got you. Here are the top-ranked episodes from each season of Jersey Shore, according to IMDb: 
"What Happens in AC" — Season 1
"All in the Family" and "Gone, Baby, Gone" — Season 2
"Back to the Shore" and "Drunk Punch Love" — Season 3
'Jersey Shore' spawned spinoffs like 'Snooki & JWoww' and 'Jersey Shore: Family Vacation' 
Despite the disdain some viewers held for the cast of Jersey Shore and their use of the term "guido," the show became a hit for MTV. Since 2009, Jersey Shore and the cast have experienced continued success through book deals, branding opportunities, and spinoff series. 
First, DJ Pauly D landed a spinoff that detailed his early DJing career. After The Pauly D Project, Snooki & JWoww brought Polizzi and Farley back into fans' lives in a Laverne & Shirley-type fashion. Guadagnino also had a spinoff series with his mother, Paola, Vinny & Ma Eat America. More recently, he and DelVecchio appeared on Double Shot at Love together.
But no Jersey Shore spinoff series has experienced success like Jersey Shore: Family Vacation. In 2018, the roommates — except for Sammi "Sweetheart" Giancola and Angelina Larangeira, initially — returned older and wiser but still ready to party. The series has had four successful seasons thus far, with plans to return with season 5. 
Stay tuned to Showbiz Cheat Sheet for updates on Jersey Shore: Family Vacation.