'Jersey Shore': A Former Producer Says This Roommate Was the Easiest To Work With
When you're dealing with larger-than-life reality stars, filming a reality series can prove to be challenging at times. According to a former story and field producer who worked on Jersey Shore, there was one roommate who made their job a breeze. Find out which Jersey Shore roommate was the funniest and most friendly to work with on the show.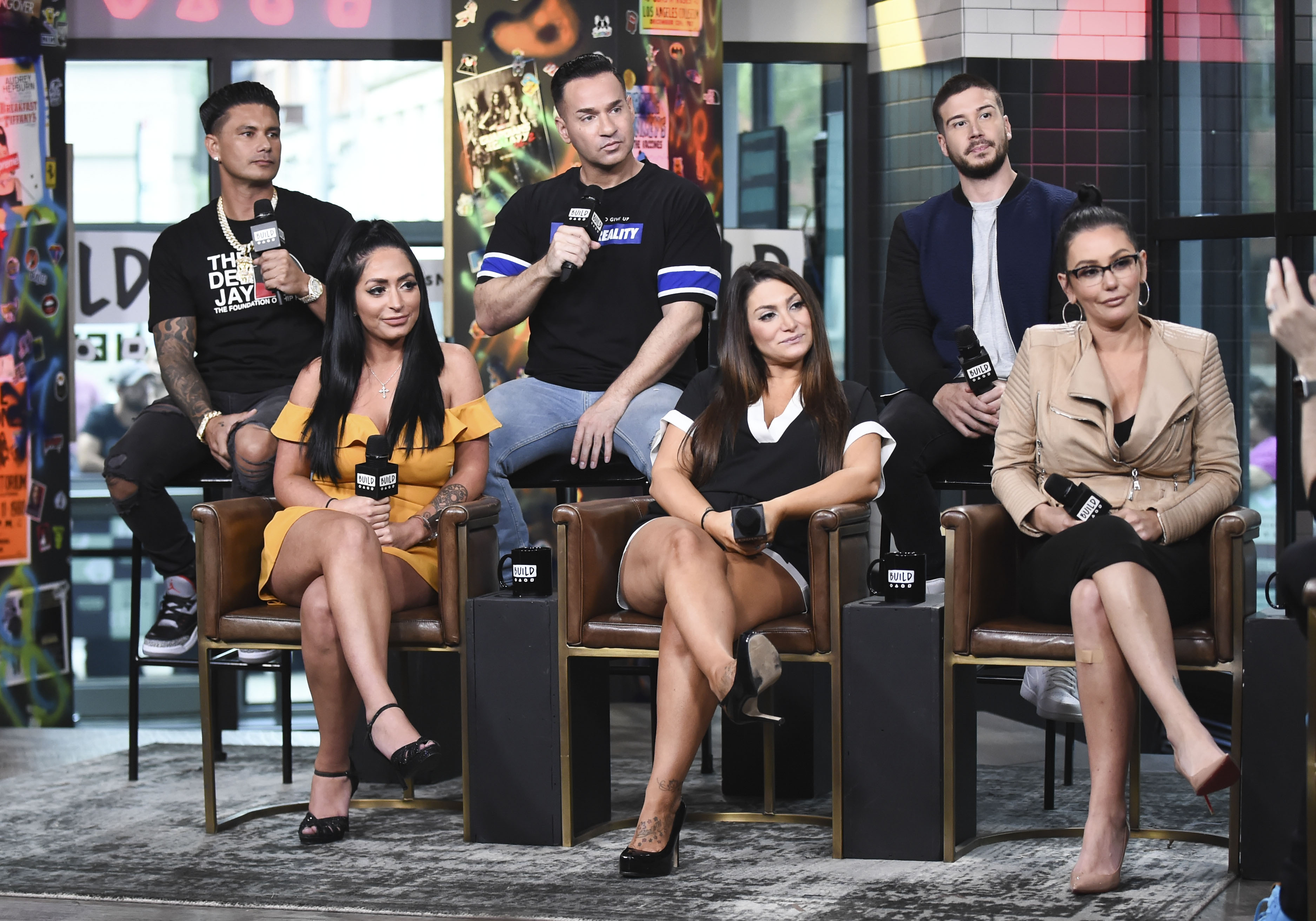 Filming 'Jersey Shore' was fun, but challenging at times
The roommates of Jersey Shore were cast because of their personalities and ability to drink copious amounts of alcohol. While those qualities made for great television, they also created a few challenges for the producers working behind the scenes. 
For the most part, working on Jersey Shore was a fantastic experience.
"We were seeing incredible television being made before our eyes," a former producer said during an Ask-Me-Anything on Reddit. 
While some Jersey Shore moments — like the fights between Ronnie Ortiz-Magro and Sammi "Sweetheart" Giancola — were tough to watch, most of the time, this producer had a blast.
Angelina was the toughest to work with
In opening up about their experience, the former producer shared behind-the-scenes details like the most challenging roommate to work with.
"Dear God, I still have PTSD [from working with Pivarnick]," they said.
[Her attitude] really came across as condescending. Many times, the roommates would reach out to her and try to give her helpful advice and she wouldn't ever take it. In fact, she would do the opposite of it, to get a reaction and basically tell everyone to 'f*ck yourself.'
In addition to not getting along with her roommates, Pivarnick made the producer's job more challenging. She would regularly break the fourth wall and look directly into the camera, deeming the footage they were shooting unfit for television.
Plus, "[Angelina] lied about things to protect her ego," the producer said.
Literally would lie about the most harmless and pointless stuff like cleaning. She never cleaned up around the house. And she was the one cast member that was the messiest. So when Mike called her out, and she said she cleaned the bathroom, he exploded because she was telling a bald-faced lie.
Being difficult meant getting a bad edit
Reality television isn't scripted, but it is heavily edited. The way a show is packaged for television isn't necessarily how the events transpired in real life. 
The previous producer mentioned how Pivarnick was edited in a way that made her less appealing to viewers.
"[Angelina] didn't get the best edit," the producer admitted. "Not that there was a lot of good to show, but most of her edit was negative and dramatic."
Because she wasn't the nicest to producers, Pivarnick's image was twisted in the editing room.
"For anyone who wants to be on reality television, always be kind to production," the producer suggested. "I can't tell you how many shows will give a person a raw edit, only because they were a pain in the a*s to work with."
Deena Cortese is considered the 'most fun' roommate on 'Jersey Shore'
For this producer, working with Deena Cortese was a delight. They considered her to be one of the most fun roommates to work alongside.
RELATED: Jenni 'JWoww' Farley Is Returning to 'Jersey Shore: Family Vacation' — Will Nicole 'Snooki' Polizzi Follow?
"My favorite was Deena because she was low maintenance and just so grateful to be there!" the producer shared on Reddit. 
Nicole "Snooki" Polizzi was a close second for this producer.
"Snooki really is that hysterical," they added. "You can't make up the sh*t that she says and does. Her and Mike were born to be reality television stars."