'Jersey Shore' Star, Angelina Pivarnick Reveals Her Favorite Part of Her Body After Plastic Surgery
It's not a secret that some of the stars of Jersey Shore had work done. Angelina Pivarnick has revealed what kind of plastic surgery she got. Now she's talking about it again and revealed her favorite part of her body.
Angelina Pivarnick has talked about her plastic surgery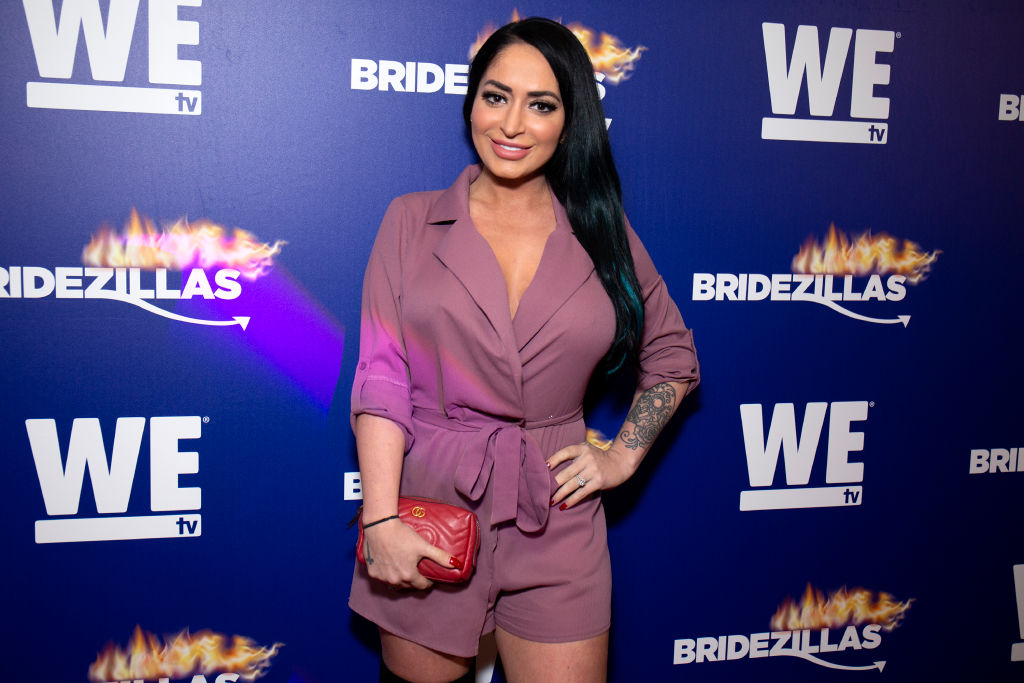 Pivarnick opened up about getting plastic surgery. She revealed what was the root of the insecurity about her body.
"I was very insecure with my body because of my weight loss from the first two seasons of Jersey Shore," she told Life & Style. "I worked hard on my body and I realized my breasts were sagging tremendously."
She continued, "I knew I had to do something to change how insecure I was, so I messaged Nicole [Polizzi's] plastic surgeon, Dr. Tutela. I call him 'hands of a god,' he helped me in such a big way. Now I am happy with my body. I say if a woman wants to get plastic surgery, go for it. I strongly love my new look."
This is interesting given Pivarnick has accused Polizzi of copying her look. "It's funny how she goes and gets her lips done at the same exact place that I got mine done," she told In Touch Weekly. "Yeah, so now all the times on [Jersey Shore] she used to call me ugly, now she's trying to look like me."
She previously denied getting more plastic surgery
The reality star recently posted a picture of her face on Instagram to show off her makeup. "Thank you to everyone that signed up for our LIVE MASTER CLASS We will be having another one soon and will let you guys know what the look will be. I love all of you with all my heart. You guys asked the best questions and were such a sweet group," she wrote in the caption.
Many fans believed she looked so different that she must have gotten work done. "Dont [sic] do anything else to your face," one fan commented. "Ohh sh*t! This is NOT the same face from when you came back to the shore. Yikes, easy on the plastic surgery girl!!!" another fan wrote.
One person thought the difference was created through makeup. "Lol with everyone commenting on her nose and plastic surgery. It's MAKEUP!! put contouring down the sides of the nose and highlight the center/tip boom face tuned nose without the price of plastic surgery," read a comment. Pivarnick responded to the comment with "Thank u [sic]."
She said her boobs are now her favorite part of her body
Pivarnick posted a picture on Instagram and wrote about getting plastic surgery. She said her boobs are now her favorite part of her body after getting them done.
"My boobies are my fave part of my body now thanks to @tutelaps," she wrote in her caption. "Anyone looking for a doctor that knows what they are doing He's your guy !!! I never had one surgery in my life until this and let me tell you I would do it again because he's that amazing."
It sounds like Pivarnick is still happy she went under the knife. However, she claims she hasn't gotten anything done to her face.