'Jersey Shore': Angelina Pivarnick Is 'Still Dealing With Pain' After What Happened at Her Wedding
Jersey Shore's Angelina Pivarnick dealt with drama at her wedding. Six months later, she is reportedly still not close with her fellow cast members.
Jersey Shore cast member Angelina Pivarnick tied the knot with Chris Larangeira in November 2019. In Jersey Shore fashion, what was supposed to be a fun celebration turned into a drama-filled event. According to reports, Pivarnick's cast mates riled her up to the point where she walked out of her wedding in anger.
Now, six months later, the infamous event is about to be shown on an upcoming episode of Jersey Shore: Family Vacation. However, it does not seem like Pivarnick has fully forgiven her fellow cast mates. In fact, a source claims she is even more distant from them at the moment.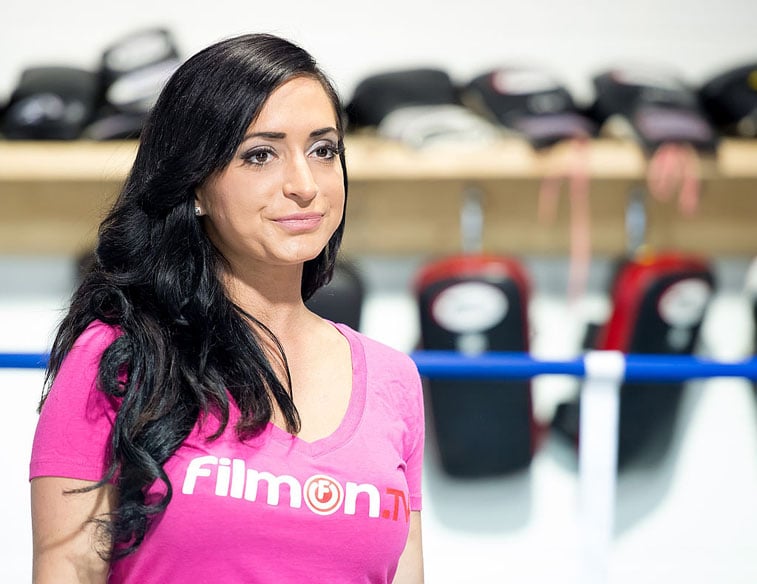 What happened at Angelina Pivarnick's wedding?
During the wedding, Pivarnick's co-stars and bridesmaids – Deena Cortese, Nicole "Snooki" Polizzi, Jenni "JWoww" Farley – gave speeches at the reception. Eyewitnesses claimed the speeches contained a lot of jokes that Pivarnick did not find very funny.
"Deena, Snooki and Jenni, in their speeches, made some jokes about Angelina," a source shared with Us Weekly. "The audience at the wedding booed them… Their jokes were all in good fun, but they didn't land and some didn't think they were kind."
The insider also revealed Pivarnick got so "upset" that she "stormed off" and refused to come back until an hour later.
Source says Angelina Pivarnick is still not interested in being friends with fellow cast members
Because of what happened on her wedding day, Pivarnick is reportedly still keeping herself distant from her fellow cast members, according to a source who recently spoke with Hollywood Life.
"She felt robbed that night by her female co-stars. Deena, Nicole & Snooki have all tried reaching out to her but she has no interest in rebuilding a relationship with any of them," the insider said. "She's still dealing with the pain from her wedding night and the embarrassment she felt. It was really hard for her."
The source also shared that Paul "Pauly D" DelVecchio Jr. is the only person from the cast that Pivarnick still has a friendship with.
In any case, Pivarnick reportedly wants viewers to see "her side" of the drama when the wedding episode airs on MTV on May 28.
Nicole 'Snooki' Polizzi claims producers 'forced' her to give the controversial speech
Cortese, Polizzi, and Farley received a lot of criticism from fans after news of their speeches came out. However, Polizzi has since claimed the producers "forced" her to give the speech, and since MTV was paying for the wedding, it made sense that they wanted to create drama.
"I literally told producers, 'I'm not going to do a speech because I'm not comfortable doing one; I don't think we should be doing one," Polizzi said on her podcast, It's Happening with Snooki & Joey. "[I said] 'We're not going to make a mockery of this wedding' and of course we were forced to do something we didn't want to do."
Polizzi shared with fans that she believed Pivarnick's sister, who was also the maid of honor, should have given the speech, and Polizzi tried to say 'no' to the producers 'like 10 times.' Ultimately, Polizzi, Cortese, and Farley gave their speeches, but Polizzi told fans she was 'really uncomfortable' the whole time.