'Jersey Shore': Danny Merk, Owner of The Shore Store, Reveals Who Was the Worst Worker
Jersey Shore fans rarely saw the roommates working at Danny Merk's Shore Store. Despite hours at the t-shirt shop being a requirement to live in his home, the cast was often doing everything but working. Find out who the worst Shore Store employee was, according to Merk.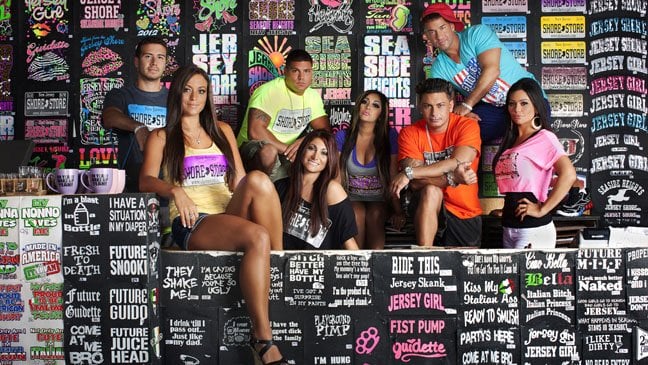 Working hard or hardly working? 
To stay in Merk's shore home, the cast of Jersey Shore also had to work at his t-shirt shop, the Shore Store. Each shift presented challenges for the roommates. Anyone working day shift ran the risk of going to work hungover, while anyone put on night shift was limited on the amount of time they had to get ready to go to the nightclubs. 
Regardless, the roommates showed up to work — for the most part. During season 1 Angelina Pivarnick refused to go to work when she was sick, resulting in her leaving the show the first time. When they weren't trying to sneak into the back closet for a nap or out to a boardwalk bar for shots, the cast occasionally made sales at the Shore Store. 
The Shore Store was the cast's only source of income 
During Jersey Shore Season 1, the roommates worked at the store in exchange for a place to sleep. Their shifts provided them with spending money that first summer. "They started off at $10 an hour, then it went to $15, and then I think I gave them 20 bucks an hour at the very end," Merk explained to Vulture. "You live in a beach house for free and get 20 bucks an hour? It was great money!" 
'JWoww' was the best Shore Store employee
A former producer for the series revealed on Reddit that Jenni "JWoww" Farley was one of the best Shore Store employees. "She carried herself with a certain maturity that was above her age at the time!" the producer said. As Farley revealed in the interview with Vulture, her father is a used-car salesman. "I honestly would not let customers check out unless they bought a shot glass for $5," she said. "I gave no options." Merk also considers Farley one of his best employees. "Jenni was a fantastic up-seller," he mentioned to Vulture. "She'd bully people into buying things." 
Mike 'The Situation' Sorrentino was the worst employee 
According to Merk, "The Situation" was the least productive Shore Store employee. "Mike sucked," Merk told Vulture. "[He] worked hard at not working." So often, Sorrentino was either ordering food or flirting with patrons during his shift. It was rare that he ever made a sale. 
Nicole "Snooki" Polizzi was a close second for Merk's worst employee award. "Her best year was when she was pregnant because she was sober and she didn't have a hangover," Merk recalled. As for his top performers, Merk puts Pauly DelVecchio, Vinny Guadagnino, Sammi "Sweetheart" Giancola, and Farley at the top of the list. "The very first day Pauly took it seriously," he remembers. "Vinny was always trying to pick up an extra shift. Jenni and Sammi, I would always put them on the register because they were great."
Despite their shortcomings, Merk continues to see returns from allowing his shop to be part of the MTV series. "Just about everyone who comes in [to the Shore Store] at least buys a T-shirt," Merk told Huffington Post. "There's no downside.