'Jersey Shore' Is a 'Commercial' for Pauly DelVecchio's DJing Career
Pauly DelVecchio uses his platform as an MTV star to promote his true passion — his career as DJ Pauly D.
Most people know Pauly DelVecchio from Jersey Shore, but his passion is being DJ Pauly D. With the continued success of Jersey Shore: Family Vacation, DelVecchio remains part of the cast. But since the beginning, DelVecchio says the MTV reality series has always been a "commercial" for his DJing career.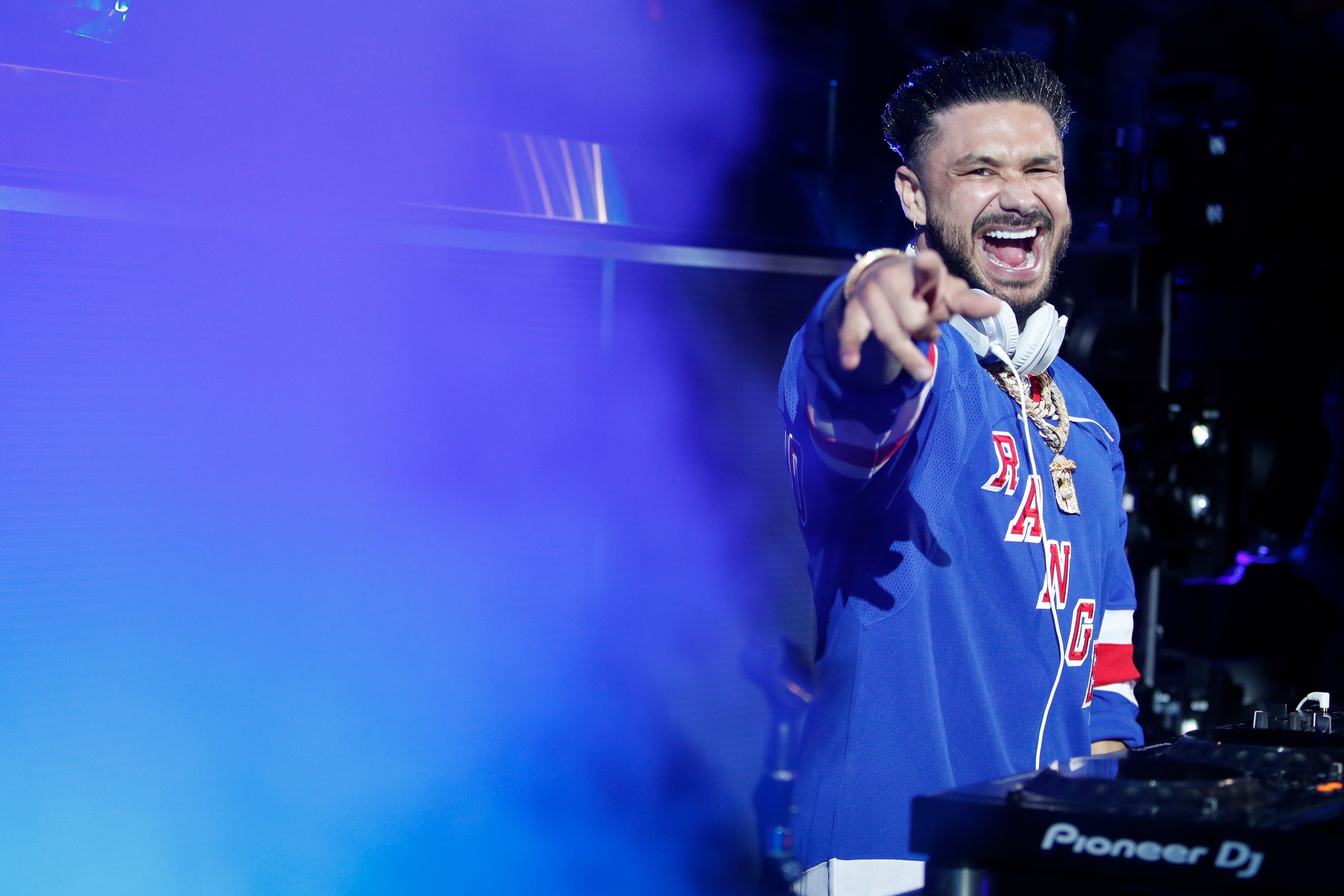 'Jersey Shore' helps promote Pauly DelVecchio's DJing
During a conversation on the Full Send podcast, DelVecchio detailed his experiences being part of the MTV series, including how cameras were still rolling whenever the roommates had sex in the house during the early days of Jersey Shore. But outside of being a reality TV star, DelVecchio remains passionate about his career as a DJ. 
"That's what I love to do," he said in the episode. "That's what I do and then use the show as a commercial." 
Per DelVecchio, Jersey Shore producers don't care that he uses the series as an advertising tool. "We put [my DJing] on the show," he explained. "I'm on tour anyway when we're filming, so they'll show those gigs. That's my storyline. I'm not mad at that storyline."
Pauly DelVecchio is still DJing
DelVecchio may be a major reality TV star, but he's still passionate about being a DJ. He rang in 2022 by DJing a show at WTR Pool and Grille in Tampa, Florida, on Dec. 31, 2021. The MTV DJ also had shows throughout January 2022 in Nevada, California, Indiana, and Michigan. 
Looking ahead, DelVecchio has more tour dates coming up. According to his website, here's where to see DJ Pauly D in 2022: 
Feb. 12 — Marquee Las Vegas in Las Vegas, Nevada
Feb. 19 — Marquee Las Vegas in Las Vegas, Nevada
Feb. 26 — Temple Nightclub in Denver, Colorado
Mar. 4 — 11:11 Paso El Rey Number 3 in Colonia, Texas
Mar. 11 — Waterside District in Norfolk, Virginia 
Mar. 26 — Harrah's Atlantic City in Atlantic City, New Jersey 
May 14 — Harrah's Atlantic City in Atlantic City, New Jersey  
Pauly D wasn't always a DJ 
DJing might be DelVecchio's passion, but before he was working six nights a week playing music, he was earning money other ways. "As a high school student, I was undecided on what I really wanted to do," DelVecchio explained to The Providence Journal in 2012. 
As a teen, DelVecchio started working at a local car dealership for money. He worked there for 10 years in various positions. "I … started off washing cars, then I moved up to running the recon department," DelVecchio said. 
"Then I was lot boy, then I was service, [then] service advisor. I went to parts, I did quality control. Then I was a buyer and a salesman, [and] I ended up being a used car manager." 
At the time, he was working at the dealership by day and moonlighting as a DJ. In 2008, one year before Jersey Shore, DelVecchio made a career shift because of the financial crisis.
"I wanted to get out of the car business [because of the economy]," he said. "I always wanted to be a firefighter, so I went and got my EMT [certification]." But before he could take the next step to become a firefighter, DelVecchio got a message on MySpace from a producer about doing a reality series. The rest is history! 
See DelVecchio in new episodes of Jersey Shore: Family Vacation airing Jerzdays at 8 PM ET on MTV.