'Jersey Shore': More Details About Ronnie Ortiz-Magro's Arrest Emerge Regarding Saffire Matos
More information regarding Ronnie Ortiz-Magro's recent arrest has emerged involving Saffire Matos.
Ronnie Ortiz-Magro is making headlines once again. The Jersey Shore star was arrested last week for domestic abuse.
At first, fans weren't sure who made the call that led to Ortiz-Magro's arrest. Did Ortiz-Magro's current girlfriend, Saffire Matos, make the call? Or was it his ex-girlfriend, Jenn Harley? Now, we have more clarity on Ortiz-Magro's arrest.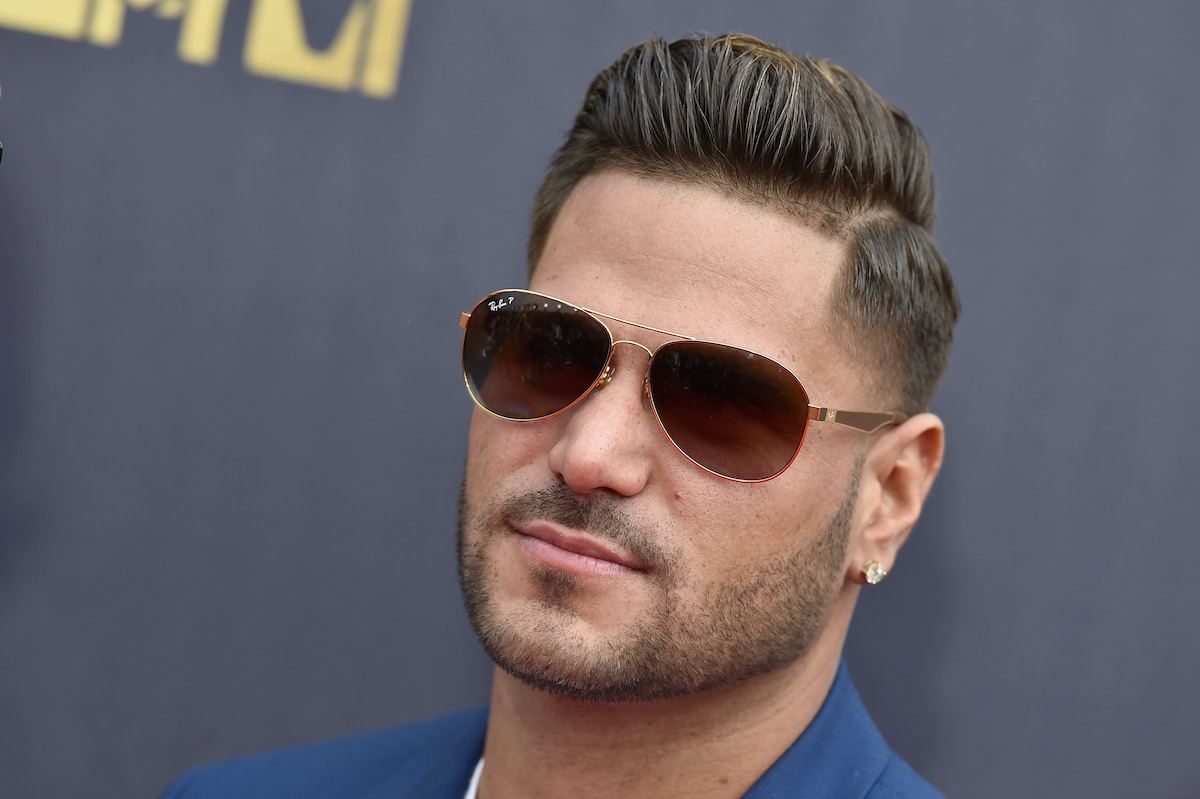 Ronnie Ortiz-Magro arrested again for domestic abuse charges
The Jersey Shore: Family Vacation roommate was arrested on Apr. 22, 2021 for domestic violence charges. "We have just learned of the new allegations against Ronnie and need some additional time to further investigate," Ortiz-Magro's attorney Scott Leemon told TMZ at the time. "As such, we will not be making any other statements." 
Many fans remember Ortiz-Magro's turbulent past with Harley. Now, his girlfriend Matos is making similar allegations against the Jersey Shore star. At the time of his most recent arrest, the Los Angeles Police listed the charges as "intimate partner violence with injury with priors."
Saffire Matos called the police on Ronnie Ortiz-Magro 
According to another TMZ report, Matos had visible marks on her body when police arrived. Law enforcement has confirmed Matos is the one who contacted the authorities. 
"[She called the police] after they'd gotten into some type of argument that allegedly got physical," the outlet reports. "We're told when officers arrived, they spoke to both parties and determined Ronnie was the aggressor." After multiple observations of Ortiz-Magro's alleged aggression, police took him in. 
Ronnie Ortiz-Magro and girlfriend Saffire Matos are reportedly 'fine' 
With all of the details regarding his most recent arrest, many fans are curious about the state of Ortiz-Magro and Matos' relationship. Before the news that Matos called the cops broke, she opened up about the incident on her Instagram Stories. 
"Ronnie and I are fine," Matos said, adding how there's "a lot of misleading information floating around out there." While Matos is grateful to anyone who expressed concern, she said "everything that's being portrayed out there are not facts." What's more, Matos doesn't think it's "fair" of people to use "false accusations to gain attention." 
Matos asked for everyone to leave her and Ortiz-Magro alone at this time. She also urged her followers not to believe everything they see online. 
"You don't know what someone is going through at the end of the day," she concluded. "I'd appreciate privacy, please. Thanks for all your support." Matos' Instagram account was private at the time of publication. 
Ronnie Ortiz-Magro speaks out about his arrest 
Ortiz-Magro also had something to say about his recent domestic violence charges. "I am grateful for all of my real friends!" the reality star said on his Instagram Stories. 
As someone who "takes all experiences as lessons," Ortiz-Magro feels the current charges have allowed him to see who "really cares about [him] and who doesn't." He concluded his post by thanking those who haven't left his side or "betrayed" him. 
Regardless of what happened, many Jersey Shore fans are outraged at the fact that MTV continues to employ Ortiz-Magro. There's a petition to have Ortiz-Magro fired from the series. So far, the petition has 1,114 signatures and counting.