'Jersey Shore': Did Pauly DelVecchio Always Want To Be a DJ?
Jersey Shore fans know Pauly DelVecchio best as "DJ Pauly D." But before he became a reality star and famous DJ, DelVecchio had a completely different career path. Learn more about his career selling cars and why he obtained his EMT certification before becoming a reality TV star.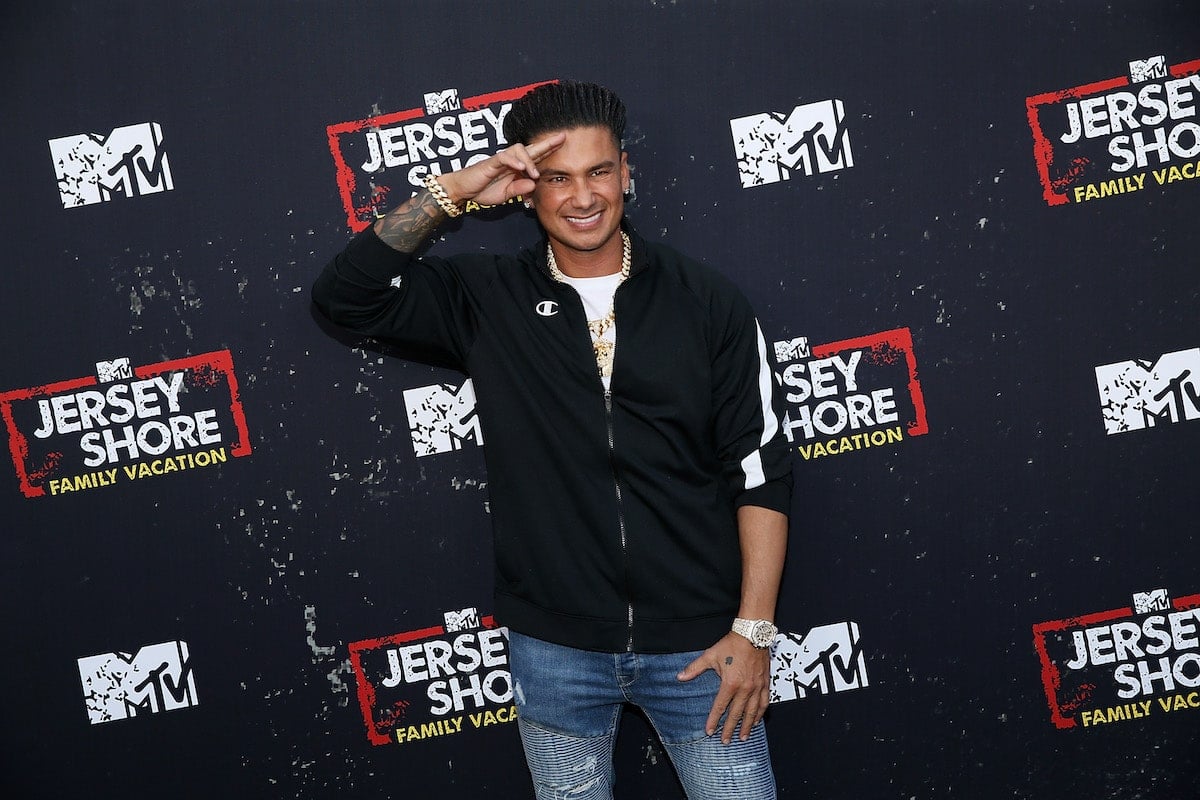 Before he wanted to become a DJ, Pauly DelVecchio worked at a car dealership 
"As a high school student, I was undecided on what I really wanted to do," DelVecchio explained to the local outlet. He started working at a car dealership to earn some money. 
"I started at the dealership that I worked at for 10 years — started off washing cars, then I moved up to running the recon department," DelVecchio said. "Then I was lot boy, then I was service, [then] service advisor. I went to parts, I did quality control. Then I was a buyer and a salesman, [and] I ended up being a used car manager." 
During that time, DelVecchio was still chasing his dream of being a DJ. "Dealership by day, DJ by night," he said. 
DJ Pauly D almost became a firefighter 
DelVecchio also discussed the economic turn that took place just before Jersey Shore became a phenomenon. The 2008 financial crisis left the car dealership in a challenging position, and DelVecchio was forced to consider other career options. "I wanted to get out of the car business [because of the economy]," DelVecchio said. "I always wanted to be a firefighter, so I went and got my EMT [certification]." 
But before DelVecchio could take the next step and join the fire department, he received a message on MySpace about auditioning for the now-famous MTV series. "I got a message on Myspace one day," DelVecchio recalled. "It was a casting director. She said, 'Pauly, we love your look for a show we're doing. You might think this is skeptical [coming from MySpace], but leave us your contact information." So he did, and the rest is history. 
Pauly D isn't the only 'Jersey Shore' star with an EMT certification
DelVecchio's Jersey Shore: Family Vacation co-star Angelina Pivarnick is also a registered EMT. "For forever, I've wanted to help people, so I decided to go to school and do it," Pivarnick explained during the "Reality Splits" episode of E! True Hollywood Story. "Me being an EMT, people get to see the best in me. I have a big heart, but people don't realize it." 
Pauly DelVecchio is a world-famous DJ thanks to 'Jersey Shore' 
Before the coronavirus (COVID-19) pandemic, DJ Pauly D had a residency had Drai's Nightclub in Las Vegas. In the past, DelVecchio also held residencies at Las Vegas venues including the Hard Rock Hotel & Casino, The Palms Casino Resort, and ARIA Resort & Casino. Early on in his career, DelVecchio also had a residency at The Pool After Dark at Harrah's Resort in Atlantic City, New Jersey.
DelVecchio has been grateful for the fame Jersey Shore brought him from the very beginning. "All this [has] been such a blessing for me," DelVecchio admitted during an interview with The Providence Journal in March 2012. "I'm living out my dreams right now, and I'm doing what I love to do all over the world. It's like, this is insane — I can't believe it." 
Keep up with DJ Pauly D on social media and in new episodes of Jersey Shore: Family Vacation.