'Jersey Shore': Apparently DJ Pauly D Is Reserved When Cameras Aren't Rolling
A former producer of 'Jersey Shore' has some interesting stories about the one and only DJ Pauly DelVecchio.
Jersey Shore introduced the world to a family of fun-loving guidos. Still, none are as beloved as DJ Pauly D. Pauly DelVecchio is a Jersey Shore fan favorite because of his bubbly personality and ability to put a smile on his fans and roommates' faces. 
As one of the most animated and outspoken roommates on Jersey Shore, it may surprise you to learn DelVecchio tends to be more laid back when the cameras aren't rolling. Find out what a former Jersey Shore producer had to say about DelVecchio's conversation skills.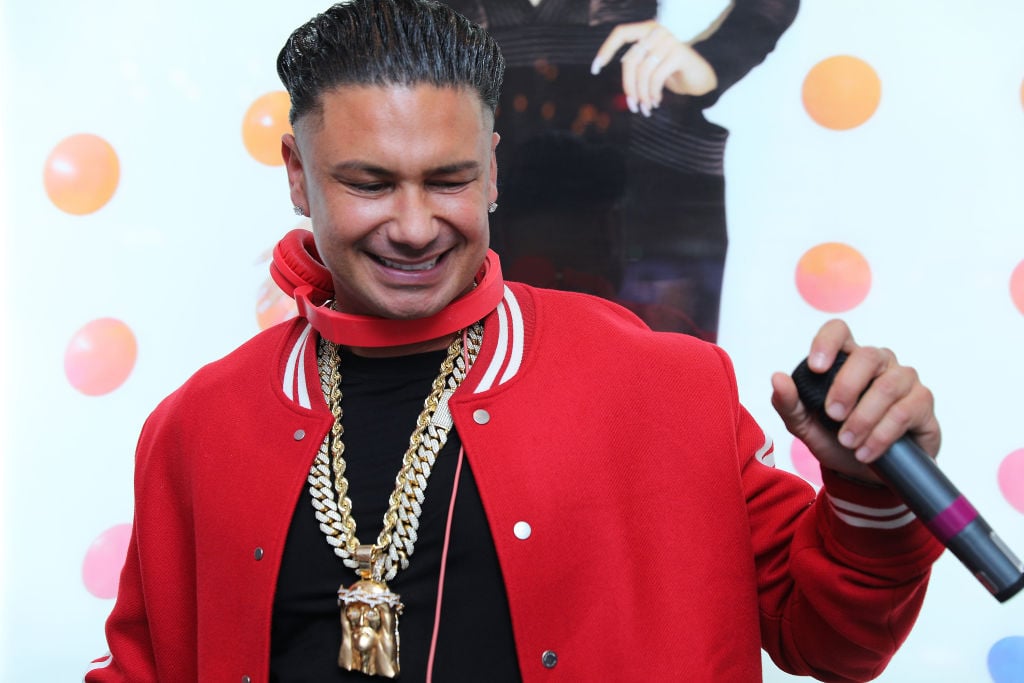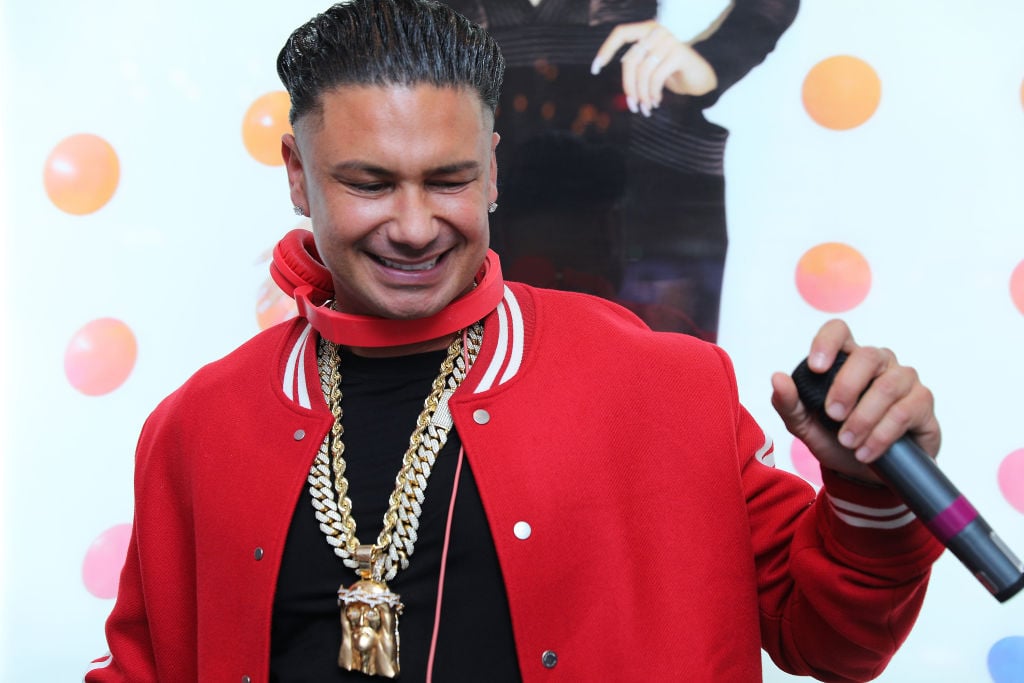 DJ Pauly D is a wild card on camera 
As one of the loudest roommates on Jersey Shore, DelVecchio is also one of the most quotable. From "Yeah buddy!" to "T-shirt time," DelVecchio is responsible for some of Jersey Shore's most iconic catchphrases. Fans enjoy watching DelVecchio bring the rest of the roommates to life, whether he's getting everyone excited to go out for the night or trying to unite the family after an argument. 
Pauly D doesn't do drama 
As the most vivacious roommate in the shore house, DelVecchio is rarely involved in any drama. There are only two notable instances in Jersey Shore history wherein DelVecchio was visibly angry. 
The first instance was in Seaside Heights, New Jersey, when DelVecchio confronted his "stalker," Danielle. "This Danielle chick is making me crazy," DelVecchio tells MTV cameras. "I just met the girl, and she already stalked my whole life." Danielle confronts DelVecchio about who he's spending time with on the boardwalk over the phone. When DelVecchio feels like he can't get a word in, he loses his cool. "I went on one ride, God Bless me it's f*cking summer," DelVecchio says in one of the most iconic moments in Jersey Shore history. The two didn't work out, but DelVecchio made his peace with Danielle in later seasons.
Another time DelVecchio was angry on the show was during an episode of Jersey Shore: Family Vacation. The roommates where enjoying dinner and a night out at a club when an outsider started to taunt them. After repeatedly giving the cast the middle finger and making comments, DelVecchio lost his cool. "I'm a positive guy, but the only thing this guy's doing to me is 'Pauly D Positively' p*ssing me off. This is a nice place," he said to MTV cameras. 
The 'Prank War Champion' is 'extremely reserved' 
According to a previous story and field producer for the series, having a conversation with the beloved DJ Pauly D is quite tricky. The former MTV producer worked on the first two seasons of Jersey Shore recently hosted an Ask Me Anything forum on Reddit.
The producer's since-deleted account shared some details about DelVecchio's personality when the cameras weren't rolling. "He's friendly," the producer commented, adding: "But when the cameras are down, [DelVecchio] is extremely reserved. Carrying a conversation with him can be like pulling teeth." According to the former producer, DelVecchio isn't a "conversationalist!" 
Regardless of how DelVecchio is at holding a conversation with producers, the DJ can certainly hold his own when it comes to interacting with his fans and entertaining the masses.