'Jersey Shore' Fans Aren't Sure About DJ Pauly D's Quarantine Look
Jersey Shore: Family Vacation fans have always been crazy about DJ Pauly DelVecchio. He recently unveiled his quarantine look to his social media followers, and the Jersey Shore fans had a lot to say!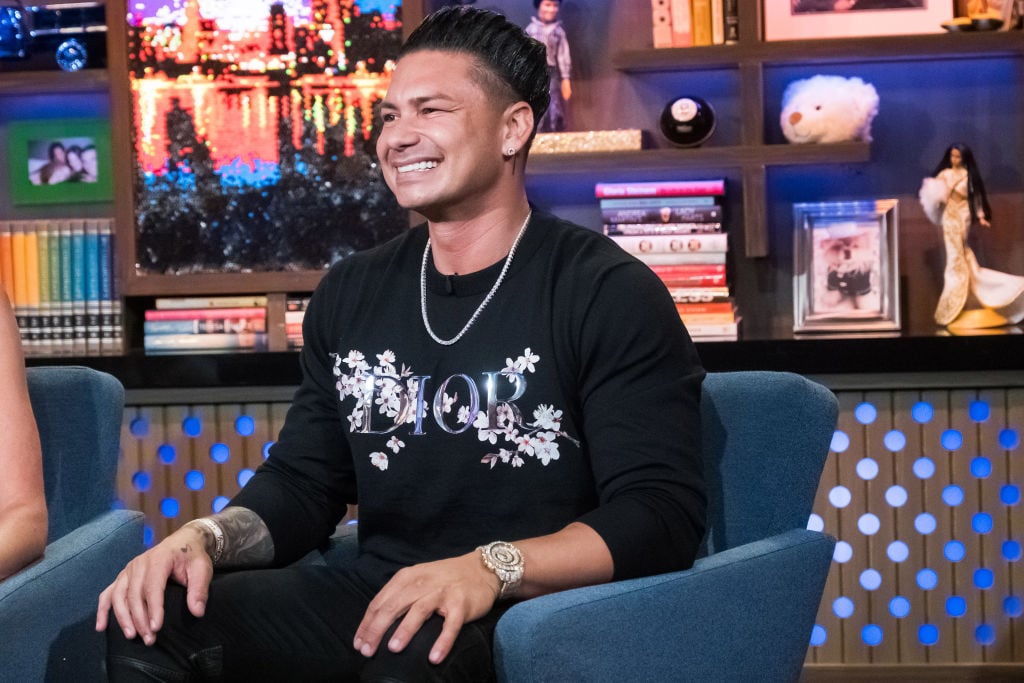 DJ Pauly D's new look
DelVecchio is known for being "fresh to death" on Jersey Shore. He is the roommate who always has the whitest sneakers, the freshest pressed shirts, and the highest blowout anyone on the boardwalk has ever seen. Given the current state of affairs in the country right now, DelVecchio is still looking "fresh to death," but his look has changed a bit. 
"Quarantine Beard," DelVecchio captioned a recent selfie. Fans can also find DelVecchio sporting his new look on TikTok now. On May 1, DelVecchio posted to Instagram, encouraging his supporters to follow him and his new look on the video-sharing app. 
'Jersey Shore' fans react to DJ Pauly D's new look
Many fans were shocked to see DelVecchio's usually clean-shaven face covered with hair. "When did Pauly D stop looking like Pauly D?" one fan wrote on Twitter. "You look like someone who looks like you," another fan commented.
Other fans were more supportive of DelVecchio's facial hair. "Is this the same person? If it is – KEEP THE BEARD BRO," a fan of the quarantine beard tweeted. Someone else pointed out the striking resemblance DelVecchio now has with roommate Ronnie Ortiz-Magro. 
While most fans were approving of DelVecchio's new look, there were a few who were unsure the image was even real. One Jersey Shore fan was convinced the photo was of Ortiz-Magro dressed up like DelVecchio. Another Twitter user said, "Give us the real Pauly D right now." 
How Pauly D is handling quarantine
Jersey Shore fans love DelVecchio's positive attitude and consistent all-around energy. He's rarely ever involved in drama on the series and often the one cheering his roommates up during their difficult times. Who better to entertain the world during a pandemic than DJ Pauly D?
Since we're all stuck at home, we've had to find unique ways to entertain ourselves. Thanks to Jersey Shore's resident DJ, fans have been able to enjoy free, at-home performances from the one and only DelVecchio. There's no news of when DelVecchio will be hosting another at-home party, but fans should stay tuned to his social media for updates and pop-up performances!
Will Pauly D rock a beard during 'Double Shot at Love' Season 2?
This summer, DelVecchio fans can watch as he and Vinny Guadagnino attempt to find love once again. With the help of their ex-girlfriends Brittani "B-lashes" Schwartz, Derynn Paige, Maria Elizondo, Marissa Lucchese, Nikki Hall, and Susan "Suzi" Baidya, the Jersey Shore guidos hope to find romance in Las Vegas.
Unfortunately for fans of the beard, it looks like DelVecchio will be cleanly shaven during Season 2 of Double Shot at Love. For now, it looks like fans of DelVecchio's beard will have to stay glued to his social media profiles for more glimpses of the quarantine look. 
Related: Pauly D Confirmed Another Season of 'Double Shot At Love' — Here's What Fans Can Expect in Season 2