'Jersey Shore': Does Sammi 'Sweetheart' Giancola Miss Her Old Roommates?
When Sammi "Sweetheart" Giancola chose not to be part of Jersey Shore: Family Vacation, many fans started to wonder if there was bad blood between her and the other roommates. After the series aired, Giancola explained that she held no ill-will towards anyone — she was just at a different place in her life.
While Giancola did briefly maintain relationships with certain roommates, it's starting to seem like she doesn't miss anyone from Jersey Shore anymore.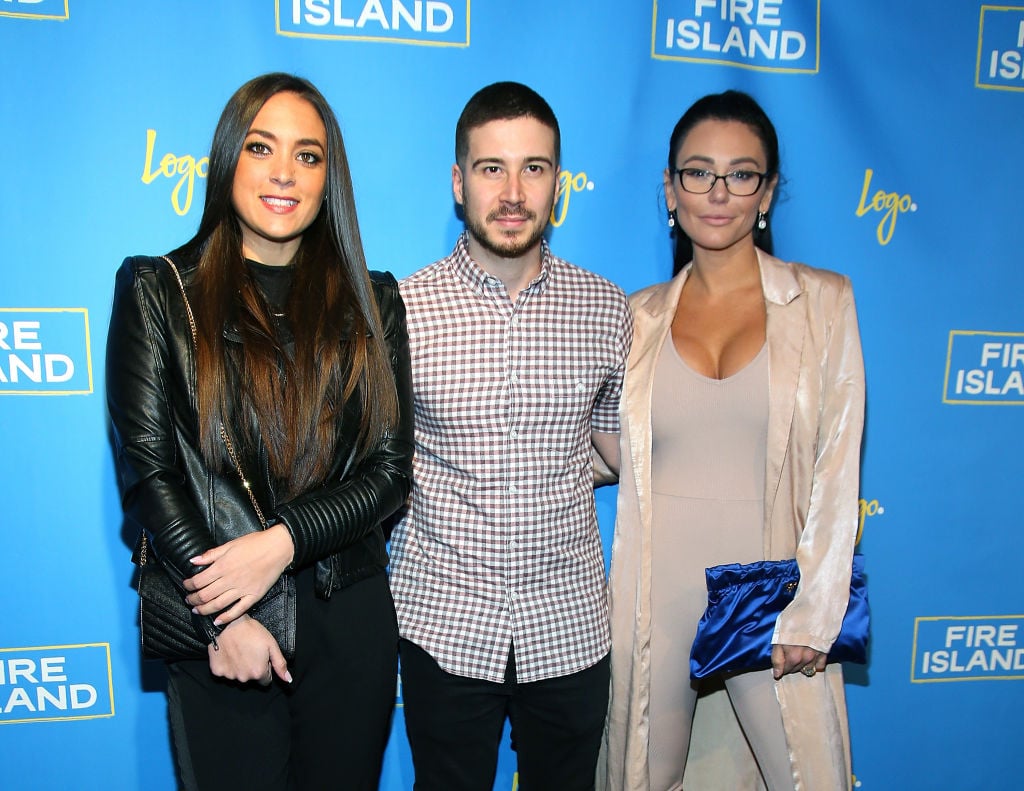 The cast of 'Jersey Shore: Family Vacation' miss Sam
MTV reached out to Giancola about being part of Jersey Shore: Family Vacation, but she didn't want to put herself into a "potentially toxic" situation. Considering most of her time on the original series was spent in a toxic relationship with Ronnie Ortiz-Magro, Giancola's decision not to return was understandable.
Still, the roomies pushed for a friendship with Giancola. "I said this in the beginning — like, years ago — that [Sammi] should return, but she's living her best life," Angelina Pivarnick told Us Weekly in December 2019. 
Later, Giancola's other roommates spoke out about how they missed her. "We haven't spoken to her in a while," Deena Cortese shared with In Touch on April 8. "[Sammi] came to my baby shower, and she met CJ, and then we kind of lost touch." Nicole "Snooki" Polizzi seconded that sentiment, saying: "I just think time drifted [us] apart, which sucks."
It's unclear whether or not Giancola maintained friendships with any of her male roommates.
Deena Cortese is upset with Sammi 'Sweetheart'
Giancola and Cortese reunited around the time her son was born. Before that, Giancola attended Cortese's bridal shower. "I'm so happy my sweetheart was able to come and celebrate with me today. You have no idea how much it means to me, Samantha," Cortese wrote on a photo of her and Giancola from her bridal shower back in May 2017. 
Cortese expressed how much she missed Giancola during her In Touch interview. Then, on April 17, Polizzi and Cortese hosted an Instagram Live where Cortese shared how hurt she was by the disconnect in her and Giancola's relationship.
"I had [Sam] at my baby shower," Cortese explained (via App). "I had her everywhere and then out of nowhere, she unfollowed me on Facebook — she unfriended all of us on Facebook."
Cortese couldn't think of a good reason for Giancola to unfriend any of them, but she did theorize why Giancola only removed their connection on Facebook and not Instagram — so that the public wouldn't know. "I will always wish Sam well, but it did hurt my feelings, and that's it."
Is Sammi 'Sweetheart' mad at the 'Jersey Shore' cast?
In the past, Giancola has expressed that she holds no ill will toward her Jersey Shore roomies. When she decided not to be part of Family Vacation, Giancola called it a "difficult decision" because she loves her roomies and is "forever grateful and thankful for all of [them]."
However, that was contradicted by what a source told Us Weekly in October 2019. "Some of the cast members have tried reaching out, but [Sam] hasn't responded to them lately," they said.
After Cortese spoke out on Instagram, Giancola posted to her own story a few days later. "Your taste in people will change as you learn to love yourself," Giancola shared on April 20. Fans are wondering — is this directed at Cortese?
Giancola could have been addressing anyone by posting that, but it could be a jab at her former roommate, considering the timeline.
Related: 'Jersey Shore': Sammi 'Sweetheart' Giancola Posted a Cryptic Message After Nicole 'Snooki' Polizzi and Deena Cortese Mentioned Her On Instagram