'Jersey Shore: Family Vacation': Angelina Larangeira's Divorce Lawyer Vikki Ziegler Is a Celebrity Herself
Angelina Larangeira's divorce lawyer has been on TV before — here's where you might recognize Vikki Ziegler from.
During the Jersey Shore: Family Vacation premiere, Angelina Larangeira sat down with her divorce lawyer, Vikki Ziegler. If you thought Ziegler looked familiar, you're not alone. As it turns out, the Jersey Shore star's lawyer has appeared in dozens of TV shows previously. Here's where you may have seen Ziegler before.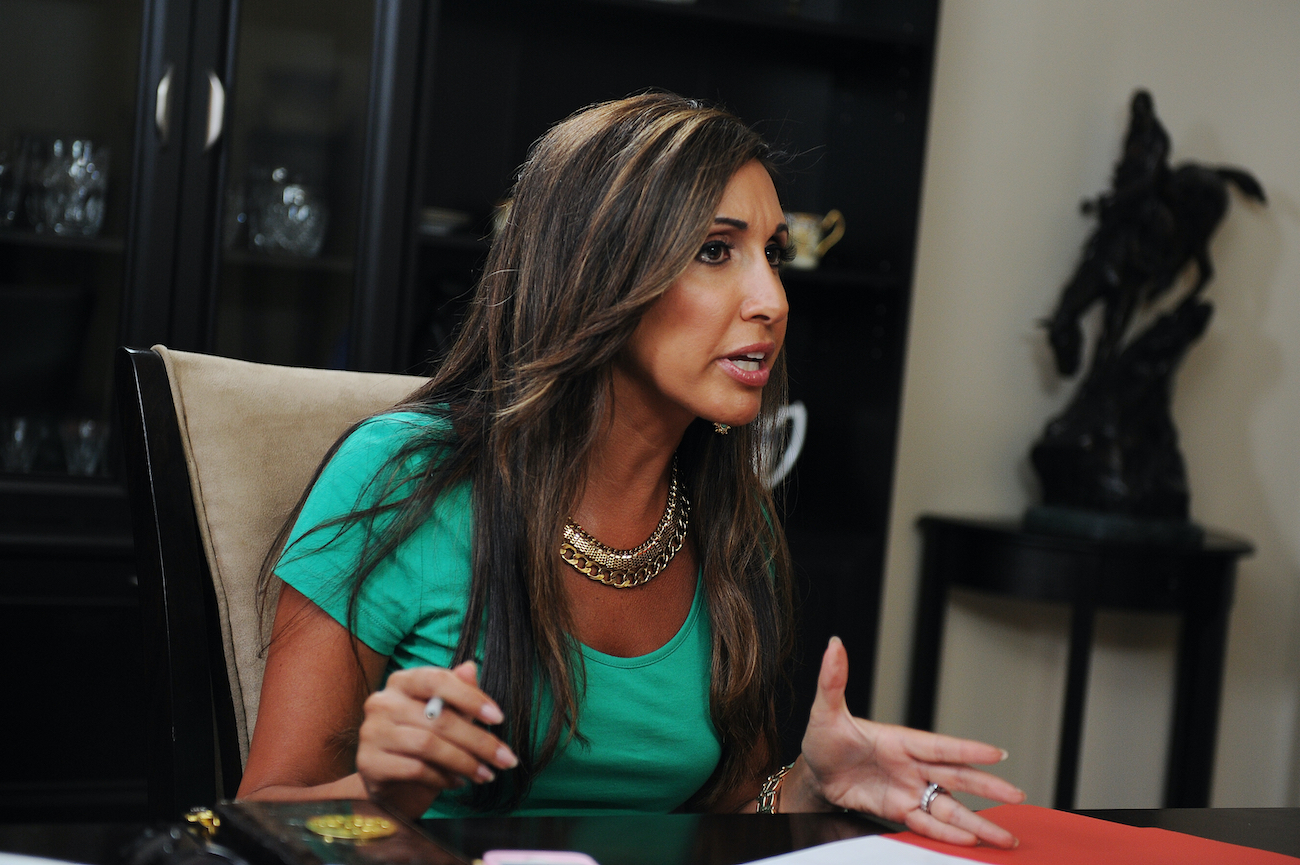 Angelina Larangeira consults a divorce lawyer in 'Jersey Shore: Family Vacation' 
Angelina's marriage to Chris Larangeira has been a hot topic on Jersey Shore: Family Vacation. In season 3, the show followed Angelina's journey to the altar, but in season 4, everything changed when security doorbell footage of Angelina allegedly cheating on Chris came out. Ultimately, Angelina and the roommates debunked the rumors, and she and Chris filmed together in the Poconos for the show. 
But in the premiere of Jersey Shore: Family Vacation Season 5, Angelina and Chris' relationship is front and center again. In the episode, Angelina talked about wanting to "protect herself" if she and Chris were to split. So, she enlisted the help of Jenni "JWoww" Farley, who got divorced from Roger Mathews, to help her go through the paperwork.
"I got an MSA," Angelina explained to "JWoww" in the episode. As Jenni told to cameras, "Angelina's signing an MSA — a Marriage Settlement Agreement, meaning you're settling your marriage and she doesn't even know what that is." After asking Angelina to come up with a list of "five good things about Chris," she visits divorce lawyer Ziegler with her.  
Divorce lawyer Vikki Ziegler has appeared on TV before 
Larangeira's divorce lawyer practices matrimonial law and civil litigation, according to her website. Plus, Ziegler is a television personality who has commented on high-profile cases and previously hosted the second season of the Bravo series Untying the Knot.
The lawyer has also appeared as a guest on several other TV shows, including: 
Anderson Live
Bethenny
Better TV's The Better Show
Then and Now with Andy Cohen
The Early Show
Inside Edition 
Entertainment Tonight
Dr. Oz
The Lisa Oz Show
Talk Soup
Keeping Up with the Kardashians
Good Morning America
Gossip Gram with Roseanne Colletti
The Meredith Vieira Show
The Steve Harvey Show
The Insider
Inside Edition
Rachael Ray
Mob Wives
Wendy Williams
Vikki Ziegler helps Angelina Larangeira come up with a marriage deadline on 'Jersey Shore: Family Vacation' 
During her meeting with Ziegler, Angelina opened up about her marriage to Chris. She recounted a time when she pulled over and called him because she was having "a nervous breakdown." 
"Instead of comforting me, he immediately made it about himself," the reality star said. Allegedly Chris told Angelina, "If you're not happy, take whatever [is] making you unhappy out of your life," implying him. 
At the suggestion of Ziegler, Angelina decided on a deadline for her and Chris to work on their marriage. If things don't change by their November 20th anniversary, Angelina will either move forward with divorce proceedings or stay married to Chris. 
Tune in to Jersey Shore: Family Vacation Jerzdays at 8 PM ET on MTV to see how it all plays out.