'Jersey Shore: Family Vacation': Angelina Pivarnick Filed, but Isn't Actually Divorced
'Jersey Shore' star Angelina Pivarnick filed for divorce in January 2021, but she and Chris Larangeira appear to be working on their relationship today.
In the July 1 episode of Jersey Shore: Family Vacation, Angelina Pivarnick and her husband, Chris Larangeira, head to the Poconos together. But now that news of her filing for divorce has surfaced, many fans have questions. Here's what's going on regarding Pivarnick and Larangeira's alleged divorce.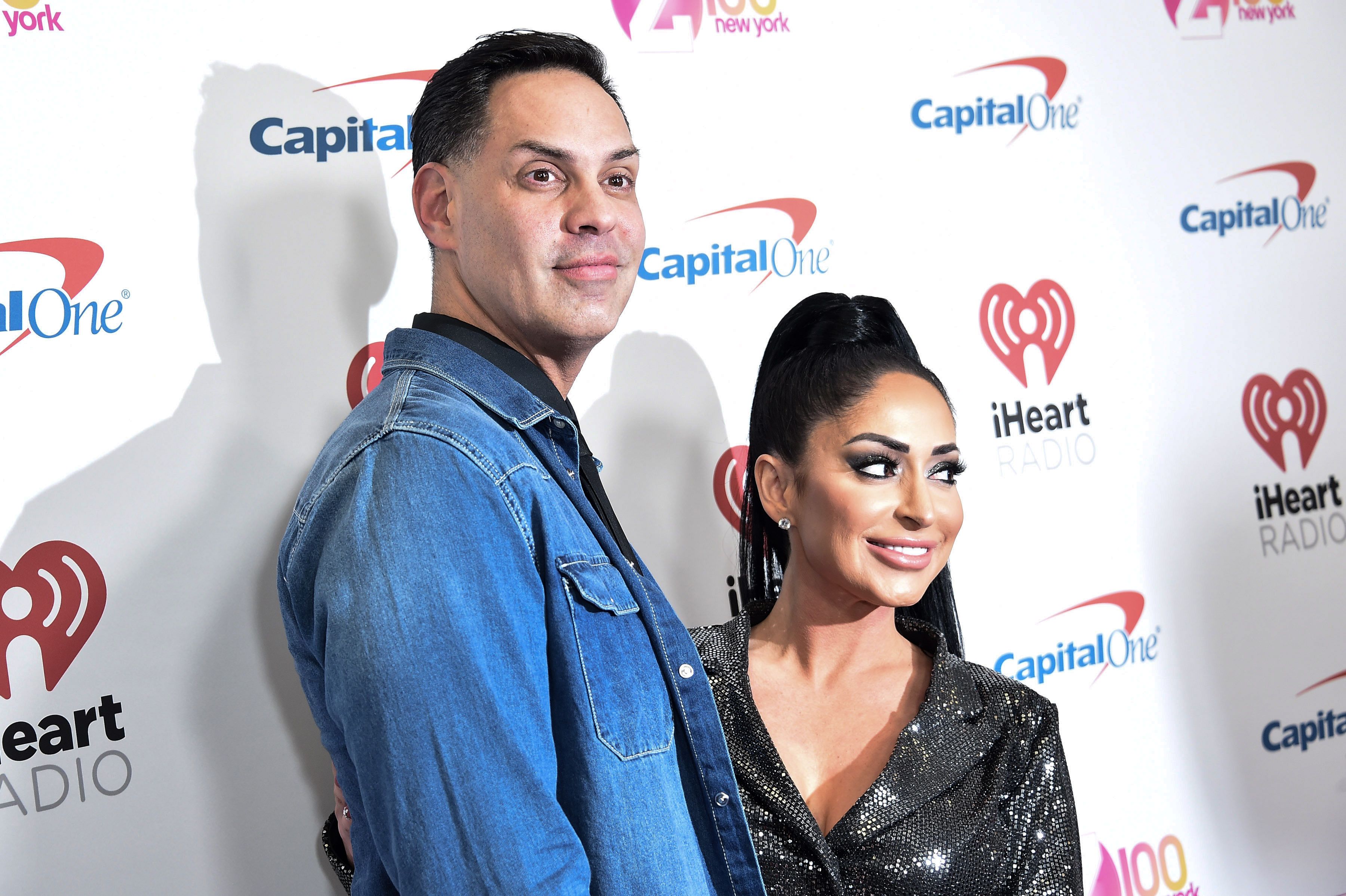 Angelina's 'Jersey Shore' wedding causes tension in her marriage 
Pivarnick married Larangeira in November 2019. Their wedding was a major storyline in Jersey Shore: Family Vacation Season 3, including Pivarnick's bridal shower and bachelorette trip. 
But after Nicole "Snooki" Polizzi, Deena Cortese, and Jenni "JWoww" Farley delivered their infamous speech, the wedding went south. In the aftermath of all that, Pivarnick and Larangeira started experiencing relationship troubles. Now, fans are getting to see the tension in their marriage in season 4 of Jersey Shore: Family Vacation.
Angelina Pivarnick's husband Chris Larangeira was never served divorce papers
Headlines about Pivarnick's divorce have sent many Jersey Shore fans reeling. A representative from Middlesex County Family Court in New Jersey confirms Pivarnick filed for divorce from Larangeira in January 2021 (via In Touch Weekly). Despite her filing, Pivarnick never served Larangeira with the divorce papers.
Since then, the two seem to be working on their relationship. As documented in the MTV reality series, Pivarnick has been vulnerable with her roommates regarding her marriage. Pivarnick was filing for divorce at the same time she and her roommates were filming for season 4.
In "The Party's Back" episode, Pivarnick explains to Sorrentino how she and Larangeira got into a fight. Larangeira left with his clothes, but not before ripping up the Christmas card he got for her. Sometime after that, Pivarnick connected with a lawyer and filed for divorce.
'Jersey Shore: Family Vacation' cast members have been working on their marriage 
In the season 4 episode "Mr. P.," Pivarnick finally gets to see the security doorbell footage everyone has been talking about. After an unnamed source sends Sorrentino and Farley footage of Pivarnick at another man's house, speculations start to fly.
In the episode, Pivarnick claims the woman who sent the video is a "stalker" and the man she was with is a friend. Additionally, Pivarnick opens up to the Jersey Shore roommates about her marriage, telling them she and Larangeira are working on things.
"I like the way you guys handle stuff, not posting," Pivarnick tells Pauly DelVecchio's girlfriend Nikki Hall. In the past, she and Larangeira's social media posts have caused many fans to speculate about their marriage. But they're both working on that. 
Angelina Pivarnick and Chris Larangeira did not get a divorce  
Currently, Pivarnick and Larangeira are still married. "Right now, we're just living life," Pivarnick told In Touch Weekly on June 2. "That's all I can say right now."
"One thing I've learned since being married is communication is a big thing in a relationship," the reality star added. "If you don't have that, sometimes sh*t hits the fan."
Plus, a source close to Pivarnick says she's telling friends and family "everything is fine" between she and Larangeira. The source also says Pivarnick hopes fans will continue to tune in to Jersey Shore: Family Vacation to see how the rest of their story plays out. 
Stay tuned to Showbiz Cheat Sheet for the latest on all things Jersey Shore: Family Vacation.