'Jersey Shore: Family Vacation': Angelina Pivarnick Is Finally Getting What She Wanted From the Roommates
Angelina Pivarnick married Chris Larangeira in November 2019. The MTV series documented the entire wedding ceremony on Jersey Shore: Family Vacation — including the fallout after the roommates delivered their infamous speech. Now, more than a year later, it seems like Pivarnick is getting her wish — to redo her wedding.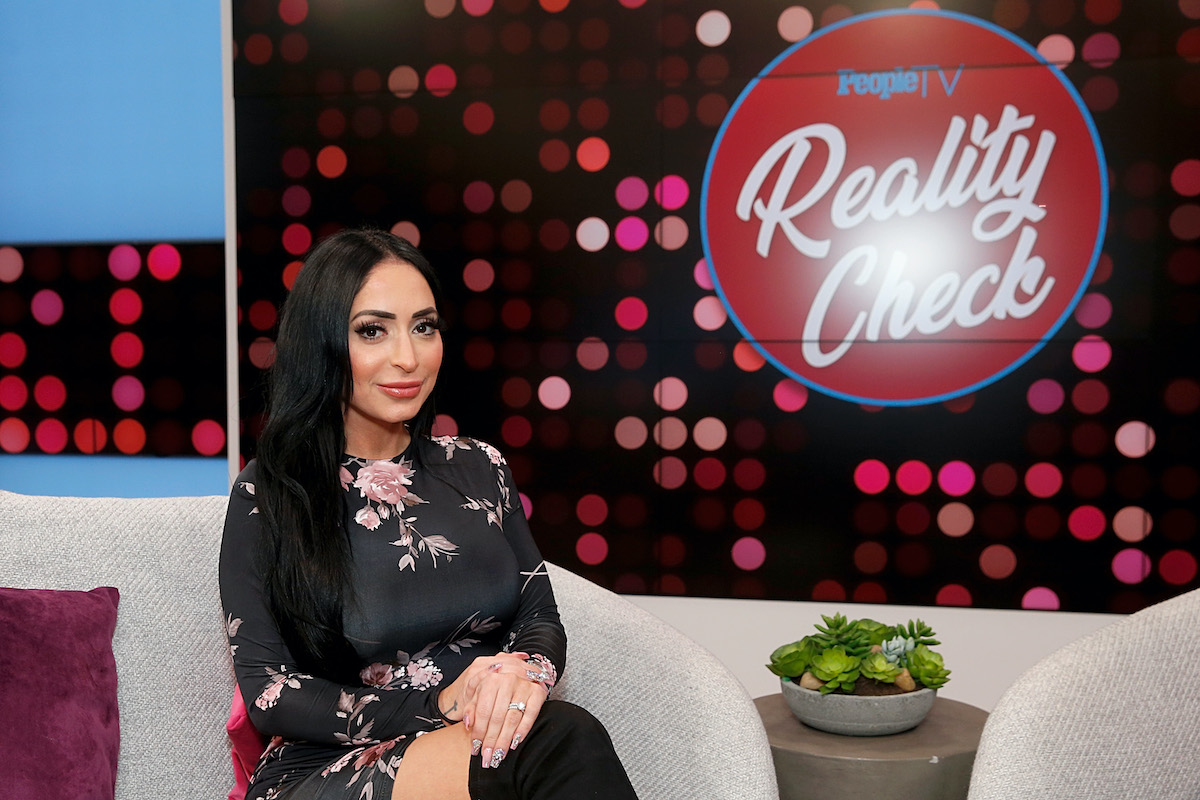 'Snooki,' 'JWoww,' and Deena Cortese's wedding toast divided the 'Jersey Shore' roommates
The bridesmaid's speech Deena Cortese, Nicole "Snooki" Polizzi, and Jenni "JWoww" Farley delivered made waves amongst the Jersey Shore cast.
"The speech was meant to be funny, but came across as pretty mean-spirited," an insider told to E! News after the fact. But Pivarnick wasn't the only one hurt at her wedding. After Pivarnick's explosive reaction, Polizzi decided to remove herself from the show entirely. Cortese also threatened to "never film with Angelina" again, but she has returned for season 4.
Angelina Pivarnick said she wanted to another wedding 
Pivarnick's wedding was the highlight of Jersey Shore: Family Vacation Season 3. After a season of ups and downs with her roommates, it seemed like Pivarnick was finally part of the family. But when Polizzi, Jenni Farley, and Cortese delivered their bridesmaid speech, all of that went out the window. 
After jokes like "You're the fly to our sh*t" were delivered, Pivarnick was insulted and extremely upset. She even asked cameras to stop filming immediately after the speech. 
RELATED: 'Jersey Shore: Family Vacation': What Angelina Pivarnick Did Behind the Scenes to Fix Her Relationship With Jenni 'JWoww' Farley and Deena Cortese
Once fans got a chance to see the wedding footage, a source close to Pivarnick spoke out about the incident.
"[Angelina] felt robbed that night by her female co-stars, the source told HollywoodLife. "She's still dealing with the pain from her wedding night and the embarrassment she felt. It was really hard for her. She still wants to do another wedding when the quarantine is lifted."
Now, it seems like Pivarnick's wish has come true.
Angelina Pivarnick is getting a wedding redo on 'Jersey Shore: Family Vacation'
Jersey Shore: Family Vacation is on a mid-season break, but when the series returns on January 7, 2021, fans will get to see the wedding redo Pivarnick has been talking about since November 2019.
RELATED: 'Jersey Shore: Family Vacation': Angelina Pivarnick Says Nicole 'Snooki' Polizzi 'Basically Had One Foot Out the Door Already'
In the mid-season trailer, Pivarnick and her husband relive the moment they tied the knot with the help of Vinny Guadagnino's Uncle Nino officiating in his finest Las Vegas attire.
"I love a wedding redo this time of year!" Pauly DelVecchio exclaims in the teaser.  
In an interview with Too Fab, Pivarnick said the wedding redo went better than she expected.
"Let me tell you something, I almost peed my pants 10 times that night," she told the outlet. "Honestly, that was one of the most fun days that night that I had with the roomies in so long."
According to Pivarnick, this season of Jersey Shore: Family Vacation is the "craziest season" ever filmed. Thanks to the coronavirus (COVID-19) restrictions, MTV had to get creative and film season 4 in a bubble.
"It was a fun, crazy, dramatic time in a bubble," Pivarnick added. "The crazy dysfunctional family. Our dynamic is crazy."
While the rest of season 4 still has to play out, it seems like Pivarnick is in good standing with all of her roommates once again.