'Jersey Shore: Family Vacation': Chris Larangeira Calls Angelina's Pet Psychic 'Pretty Disgusting'
Angelina Larangeira invited pet psychic Teresa St. Frances to do a reading in the Jersey Shore: Family Vacation episode "Two Baptisms and a Pet Psychic." The reality TV star's husband addressed St. Frances' reading on his Instagram Stories, expressing his hopes that fans don't believe anything "that nut job" had to say.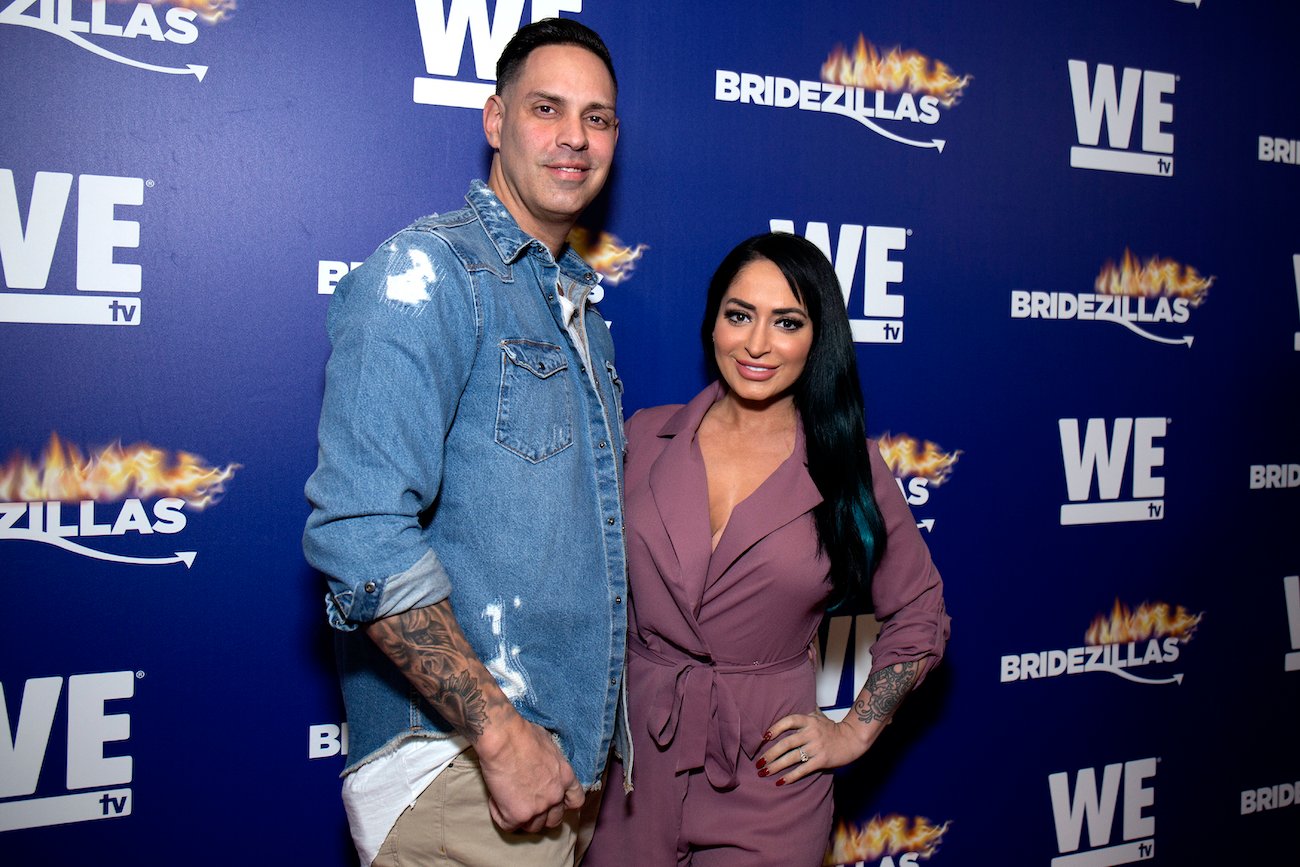 Pet psychic reads Angelina Larangeira's dog Peanut on 'JSFV' 
The Larangeira's relationship remains one of the main storylines in season 5 of Jersey Shore: Family Vacation. At the beginning of season 4, the couple separated briefly and later filmed together in the Poconos. But at the start of season 5, Angelina and Jenni "JWoww" Farley visit divorce lawyer Vikki Ziegler. 
In "Two Baptisms and a Pet Psychic," Angelina consults with her grandmother, who claims to have psychic abilities, about having her animals read. Her grandmother connects her with St. Frances, who comes to Angelina's house to do a reading. 
Angelina's dog Peanut was the most "outspoken" during the reading, connecting with St. Frances almost immediately. According to Peanut, who has the voice of a "sweet little girl," Angelina's relationship with Chris is in trouble. 
"Peanut's ready to go," St. Frances told the reality star in the episode, adding: 
"You're not staying here — you're going to go to a bigger house without [Chris]. There is somebody waiting. I see him, and I see you've met him already."
Chris Larangeira says Angelina's pet psychic from 'Jersey Shore: Family Vacation' 'defamed' him
As Jersey Shore: Family Vacation was airing on Feb. 3, 2022, Chris shared a photo of St. Frances to his Instagram Stories next to an image of David Berkowitz, also known as the Son of Sam serial killer. "I mean I do see a resemblance," Chris wrote in the post. 
In another post to his Instagram Stories, Chris shared his thoughts on St. Frances' appearance. "Well, I hope nobody believes anything that nut job had to say about me," he started.  
"It's pretty disgusting how someone can go on national TV and defame me like that and how that was even allowed. I treat my animals like my children and I love them all. All I've ever done was give my heart and soul to my entire family and at least I know my animals know that even if I'm not appreciated by others."
Showbiz Cheat Sheet reached out to St. Frances for comment, but did not hear back by the time of publication. 
'Jersey Shore: Family Vacation' fans rally behind Chris Larangeira 
Many fans on Reddit took Chris' side in the matter. Most of them feel bad for Chris and are happy he spoke out on social media.
"I'd be pissed if I was him too," said one Redditor. "I bet he wishes he'd never come on the show; he's been dragged through everything."
"I always felt bad for him," another user commented. "They treat him so bad all his business out there about his sex life. He seems like a really good guy."  
Watch new episodes of Jersey Shore: Family Vacation every Thursday at 8 p.m. ET on MTV.