'Jersey Shore: Family Vacation': Details Regarding Ronnie Ortiz-Magro's Potential Return, Plus a Wedding Update
Everything we know about Ronnie Ortiz-Magro's potential return to 'Jersey Shore: Family Vacation' in season 5, plus wedding details!
Since his exit from the MTV series Jersey Shore: Family Vacation earlier this year, many fans have been concerned about Ronnie Ortiz-Magro. Now, we finally have an update on the reality TV star. Ortiz-Magro talks about his sobriety, his upcoming wedding plans, and the potential of him returning to Jersey Shore: Family Vacation in season 5.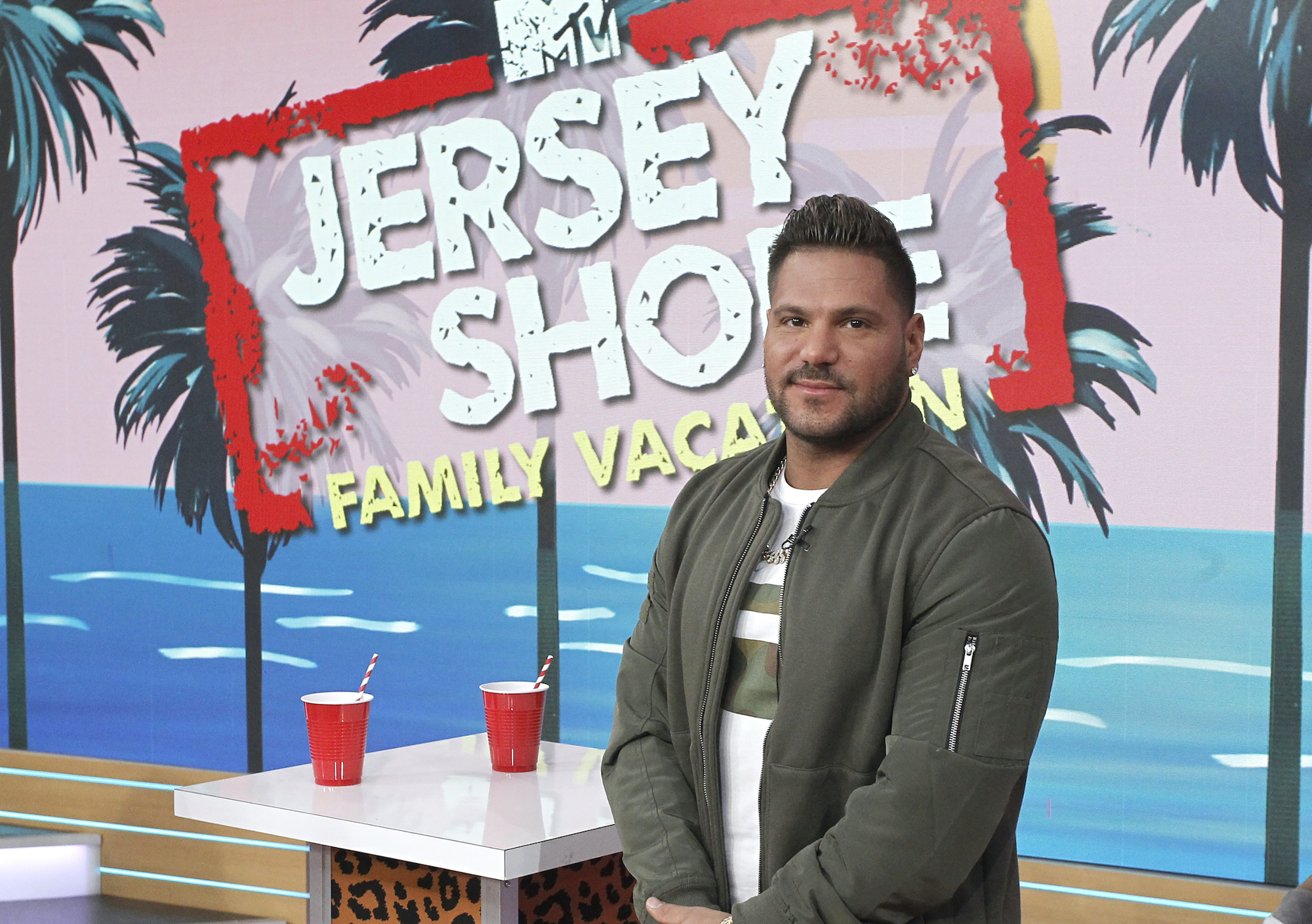 Ronnie Ortiz-Magro leaves 'Jersey Shore: Family Vacation' for his mental health 
On May 13, Ortiz-Magro shared an update with Jersey Shore fans. "After talking to the team at MTV, we have mutually agreed that I will step away from the show while I seek medical treatment for mental health issues that I've ignored for too long," he wrote in his Instagram Stories. "My number one goal now is facing my struggles head-on." 
At the time, Ortiz-Magro's focus was his health and his daughter Arianna Sky. Now, it looks like fans will see Oritz-Magro return to the MTV show sooner than many thought. 
Ronnie Ortiz-Magro is 4 months sober and plans to return to 'Jersey Shore: Family Vacation' in season 5 
Ortiz-Magro spoke with TMZ at the end of August 2021 regarding the show and his mental health. "I'm four months sober," he tells the outlet. "I feel great." In those four months, Ortiz-Magro said he focused on being a full-time father and his relationship with his now-fiancé Saffire Matos. 
As for his return to the MTV reality series, Ortiz-Magro said he's been in contact with producers. "Hopefully the end of season 5 [I'll be back]," Ortiz-Magro added. "All the fans love me and I love them too, so I'll give them what they want." 
Ronnie Ortiz-Magro and Saffire Matos are planning a wedding 
In June 2021, the reality TV star proposed to Matos on the beach. "I love you," he captioned his post. "Thank you for sticking by my side through thick and thin!" he added in the Instagram caption. "Til death do us part!" 
Ortiz-Magro also dropped a few hints about his wedding plans with Matos when he spoke with TMZ. "All the family will be invited," he said of his castmates. 
As for his relationship with ex-girlfriend Jenn Harley, Ortiz-Magro says there isn't one. "I've moved on," he said. "She lives her life; I live mine." When asked about Harley's attendance at his upcoming wedding, Ortiz-Magro laughed, joking: "What do you mean [is she invited]? She's the priest!" 
Ronnie Ortiz-Magro's arrest has been 'worked out' 
Ortiz-Magro has had several run-ins with the law in the last few years. Most recently, he was arrested in April 2021 for domestic violence after Matos called the police. Matos spoke out shortly after Ortiz-Magro's arrest to tell fans everything was "fine" in terms of their relationship.
In speaking to TMZ, the Jersey Shore star shared an update regarding his legal issues. "Everything is worked out," he told them. "I learned my lesson. I just have to move forward from things that have happened with the things are going to happen in my life." 
'Jersey Shore: Family Vacation' cast are currently filming 
MTV has yet to confirm another season of Jersey Shore: Family Vacation officially. But thanks to social media posts from the cast, fans know they're filming something. 
What's more, Nicole "Snooki" Polizzi said season 5 was happening. "I just filmed — we're filming for next season," Polizzi revealed in the "Bye Bye Poppers" episode of her podcast It's Happening With Snooki & Joey. When fans can expect the new season is unclear, but considering Double Shot at Love Season 3 is debuting Sept. 16, Jersey Shore: Family Vacation could return at the end of 2021 or early in 2022. Stay tuned to Showbiz Cheat Sheet for updates.
How to get help: In the U.S. and Canada, text the Crisis Text Line at 741741 to reach a crisis counselor for support.