'Jersey Shore: Family Vacation': Is There More Doorbell Footage of Angelina Pivarnick?
'Jersey Shore: Family Vacation' fans have seen the security doorbell footage of Angelina Pivarnick, but some think there could be more.
Early in Jersey Shore: Family Vacation Season 4, Angelina Pivarnick's marriage to Chris Larangeira was the focus. At the time, Pivarnick's roommates were concerned about allegedly damning footage of Pivarnick with another man caught on a security doorbell camera. 
Now, the doorbell footage is old news. Still, the occasional joke about "the guy from Oldbridge" gets thrown around on the show. As such, many Jersey Shore fans wonder: Is there more security doorbell footage of Pivarnick? Here's what we know.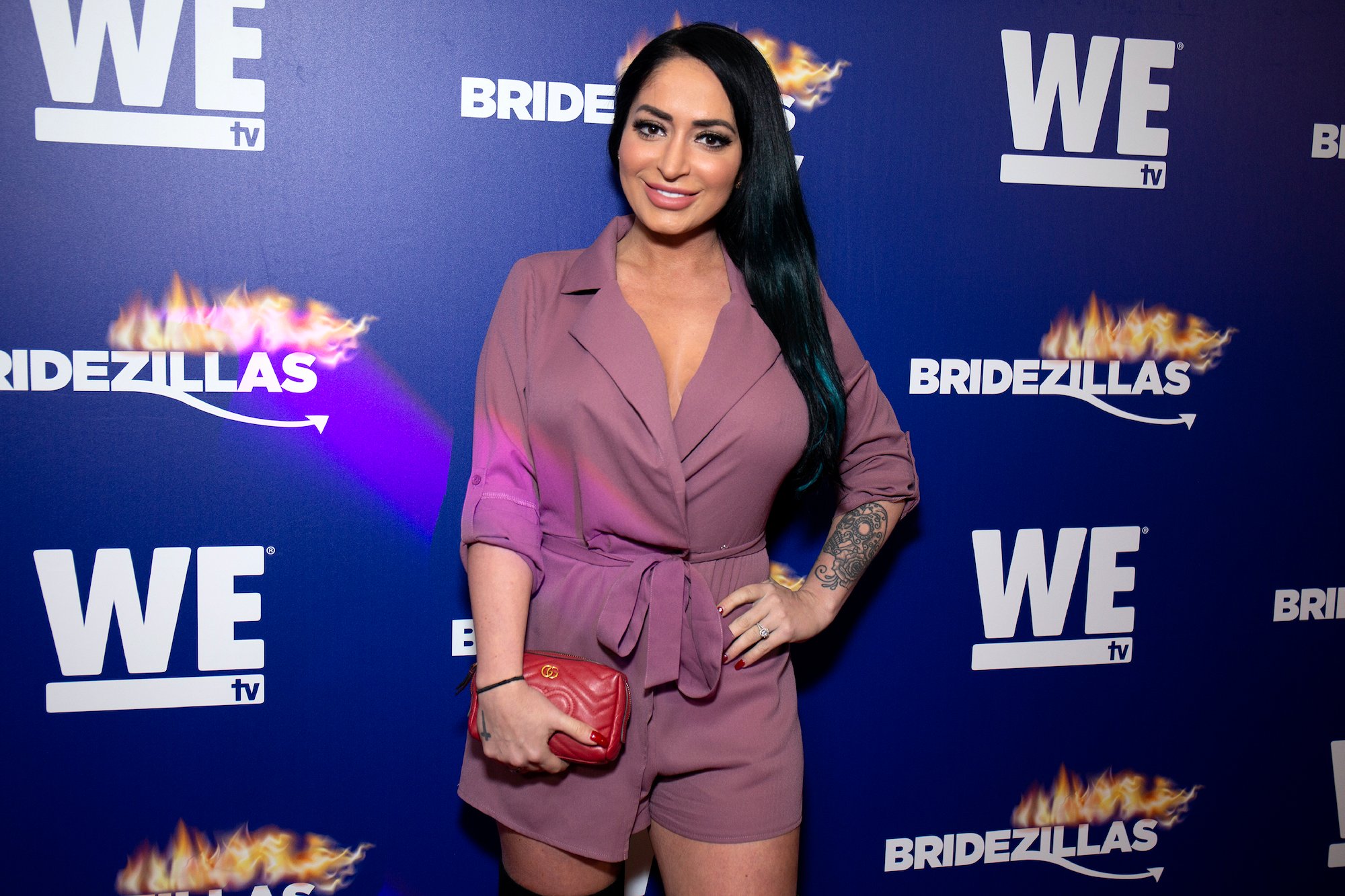 'Jersey Shore: Family Vacation' blurs out the security doorbell footage of Angelina Pivarnick 
In "The Streets Are Talking" episode of Jersey Shore: Family Vacation, Lauren and Mike "The Situation" Sorrentino see the security footage for the first time. One of Lauren's contacts sent her the video from the source, who claims Pivarnick was visiting their neighbor. 
"[She] keeps parking in the spot in front of her house, and she is allegedly cheating on her husband with this girl's neighbor," Lauren said in the episode. "Angelina is 'throwing her garbage and chicken nuggets [at] everyone outside.'" 
Any time MTV shows the video on Jersey Shore: Family Vacation, they censor the image. This is likely to protect the other people in the video who didn't sign up to be reality stars. Leave it to fans to find the footage elsewhere. 
'Jersey Shore' fans find the leaked video of Angelina Pivarnick 
In June 2021, a Reddit user shared the video of Pivarnick. In it, a man runs around the corner, followed by Pivarnick yelling his name mid-pursuit. "I'm telling you right now," Pivarnick says in the video, threatening to "f—" the man's apartment up. "Everything's going to be down." 
Another video from the security doorbell confirms the footage is from Dec. 19, 2020. In this video, Pivarnick's friend asks if she keyed his car. It's unclear what they were arguing about or if they were actually fighting in the first place.
Fans speculation regarding more doorbell videos of the 'Jersey Shore' star 
Since MTV censors the footage, it's hard for some fans to tell if it's the same video as the one circulating on Reddit. Sorrentino and Ronnie Ortiz-Magro's reactions to the video in the reality series have led some to believe there could be footage of Pivarnick that hasn't leaked. 
At this time, we can't confirm that there's more footage. Getting Ortiz-Magro and Sorrentino to react the way they did is most likely the producers' way of creating intrigue.
As Pivarnick previously explained on Twitter, she was hanging out with a friend. And as Pivarnick hints at in episodes of Jersey Shore: Family Vacation, the person who sent the footage was probably looking for their 15 minutes of fame. 
Angelina Pivarnick explains the security doorbell videos 
After fans learned of the doorbell footage, Pivarnick addressed them directly on social media. "The videos are of me and my girl and with my guy friend with us and some with me walking out alone," Pivarnick wrote in a tweet. "I can't have friends that I chill with? Right away I gotta be f—— my friends — girl needs to get a serious life. There's nothing to the videos at all."
"If I was with a giraffe, it's no ones biz," the reality star added in another tweet. "I say it all the time. If I'm not harming no one, [people] need to step off. I am human. I am allowed to have friends."