'Jersey Shore: Family Vacation' Fans Are Obsessing Over the 'Dolphin Noise' Ronnie Ortiz-Magro Made
Ronnie Ortiz-Magro is an original Jersey Shore roommate, but he hasn't always been the most present on the show. Between his relationship struggles to the personal challenges he had to face, Ortiz-Magro took a back seat for a few years. Now, Ortiz-Magro is back to his fun-loving self. 
As a more prominent character in the series, many Jersey Shore fans pay close attention to Ortiz-Magro's antics — including a sound he made while reacting to a question about co-parenting with Jen Harley.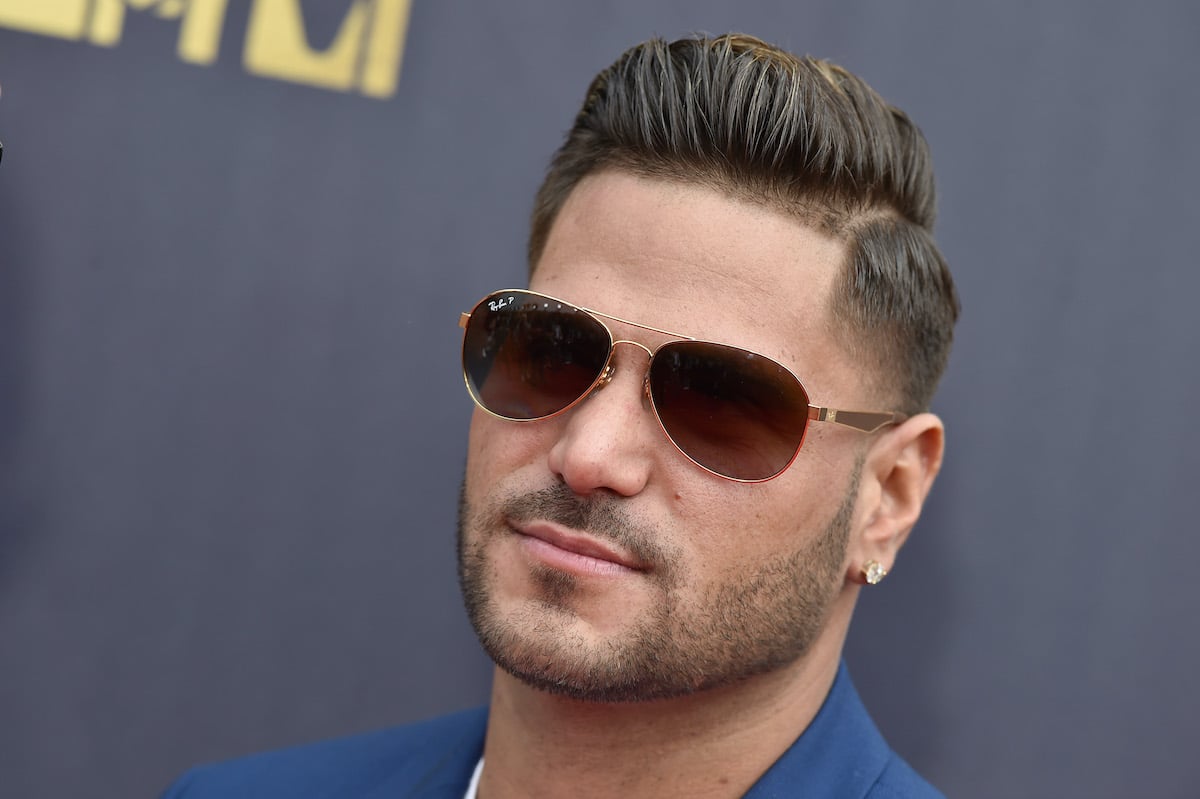 Ronnie Ortiz-Magro is back and better than ever on 'Jersey Shore: Family Vacation' 
During the early days of Jersey Shore, Ortiz-Magro spent a lot of his time in and out of a relationship with Sammi "Sweetheart" Giancola. Later, when Jersey Shore: Family Vacation came to be, Ortiz-Magro once again found himself in a not-so-great relationship. 
Fortunately, Ortiz-Magro has taken the time to fix himself. Today, he's in a better place. Plus, he's in a new relationship that seems to be healthier than those in his past. 
Thanks to all of the work he's done on himself, Ortiz-Magro has made a comeback as a fan favorite on Jersey Shore: Family Vacation. He's in on all Pauly DelVecchio's pranks and making fun of Mike "The Situation" Sorrentino and Vinny Guadagnino like he did in the good old days, and fans are here for it. 
Jen Harley and Ronnie Ortiz-Magro co-parent Ariana Sky
Both Harley and Ortiz-Magro have had domestic charges pressed against them. From being dragged by a car to physical altercations, the couple's mistreatment of each other has been heavily documented by the media. But now that they're both legally settled and in new relationships, Harley and Ortiz-Magro seem to be in a place where they can civilly co-parent their daughter. 
When Guadagnino asked about Ortiz-Magro's parenting relationship with Harley during an episode of Jersey Shore: Family Vacation Season 4, Ortiz-Magro's reaction had fans cracking up. 
'Jersey Shore' fans love the 'dolphin noise' Ronnie Ortiz-Magro made when asked about co-parenting
"He moved, he got his daughter back," Guadagnino started during a guy's dinner. When he asked Ortiz-Magro how co-parenting with Harley was going, Ortiz-Magro hesitated at first.
He made a weird sound, then replied: "It depends on the day." One fan on Reddit found the noise Ortiz-Magro made to be hilarious and created a video that featured the squeaking noise on repeat. 
"Apologies for my terrible editing skills, but I just about died laughing when I heard this noise come out of Ron's mouth," added the creator. 
Fellow fans didn't care about how the video was edited, finding it just as funny. 
"Like me sneaking into the creaky pantry in the dead of night looking for snacks," said one fan. 
"His jaws need WD-40," someone else commented. 
"Sounds like a baby goat," added another. Others compared the sound Ortiz-Magro made to a dolphin, a child's toy, a screen door, a Pterodactyl, and even an angry pelican. 
For many fans, the dolphin comparison was the most accurate. In a previous season of Jersey Shore, Guadagnino pointed out: "Ronnie has two laughs. One laugh is a soft, little girl laugh. Then Ronnie has another big laugh where he sounds like a dolphin on steroids."