'Jersey Shore: Family Vacation Fans Are Upset About This Aspect of the Show
Jersey Shore: Family Vacation is back with another season but things just aren't the same. Ironically, fans are upset about a significant change in season 4 of the show that has nothing to do with Nicole "Snooki" Polizzi's exit from the series.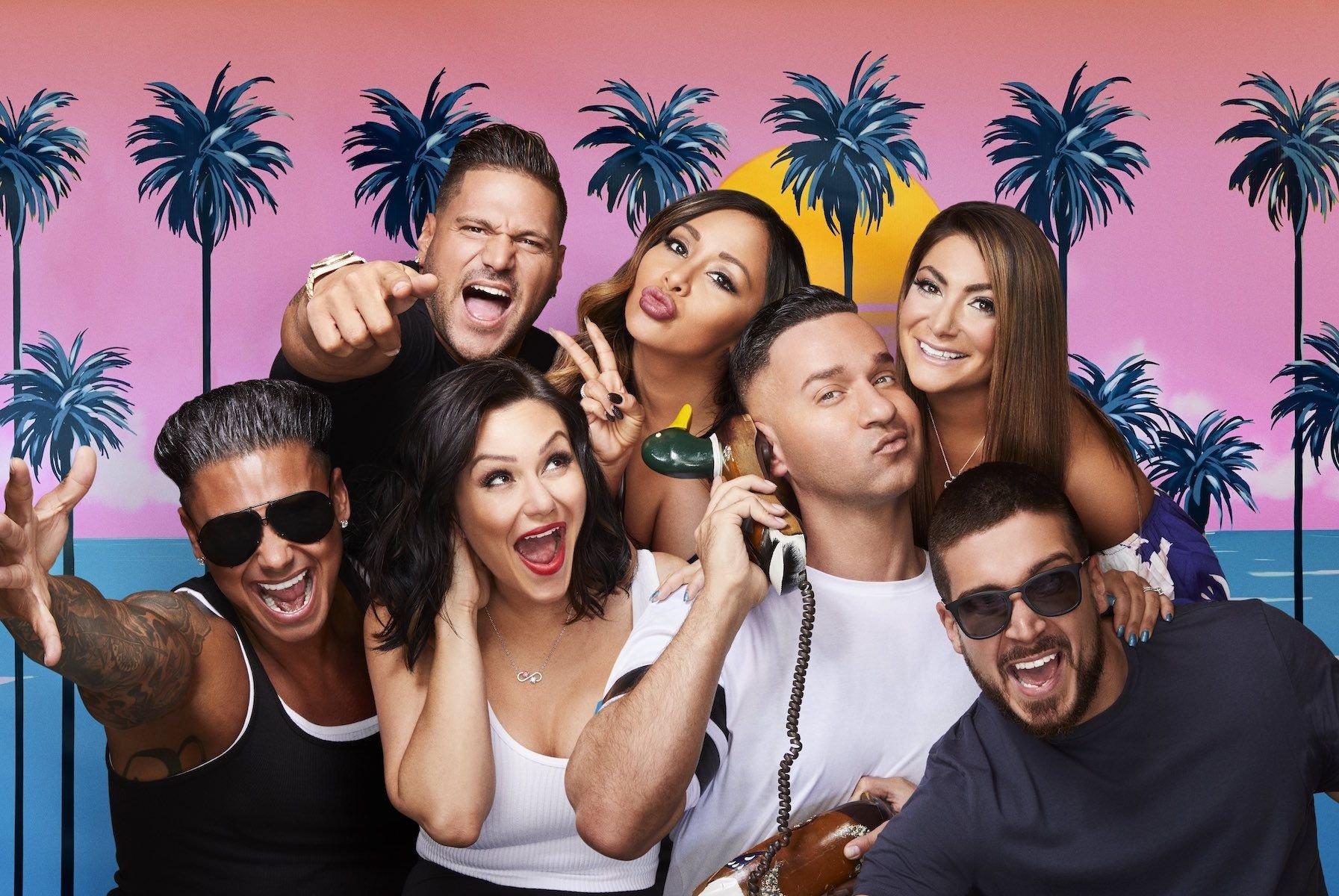 'Jersey Shore: Family Vacation' continues without 'Snooki' 
After the tumultuous events that went down at Angelina Pivarnick's wedding, Polizzi announced she was done with the MTV reality series. For many fans, Polizzi's lack of presence this season is heartbreaking. 
"Just personally, for me, I can't deal with the freakin' drama anymore," Polizzi said on YouTube. "I am out." After season 3 ended, Polizzi explained how filming the show was no longer fun for her. Instead, she focuses her energy on other projects, including her Madison, New Jersey boutique, The Snooki Shop. 
Despite removing herself from the series, Polizzi is still incredibly supportive of her Jersey Shore family. 
Pauly DelVecchio loves a doll version of his roommates
When Sammi "Sweetheart" Giancola did not return for Jersey Shore: Family Vacation, "Prank War Champion" Pauly DelVecchio hatched a plan to include the doll version of Giancola in the series. At first, the roommates were shocked by the life-size doll who had the capability of uttering some of Giancola's catchphrases. Eventually, the joke wore off, and the Giancola replica wasn't featured as prominently in the show. 
Now, in season 4, even more dolls have surfaced. Since Polizzi removed herself from the series, DelVecchio had to include a "Snooki" doll in his quarantine travels. And since Jenni "JWoww" Farley, Deena Cortese, and Pivarnick can't be in the same room together, DelVecchio created dolls for each of them, too.
DJ Pauly D's dolls freak out 'Jersey Shore: Family Vacation' fans 
After DelVecchio introduced his latest Jersey Shore roommate replicas, fans took to Reddit to discuss how "creepy" they were.
"The dolls are weird," a Reddit user said. "Am I the only one? They creep me out. The Sam doll in FV season 1 especially." 
This fan was particularly upset about the Giancola doll because she specifically said she wanted to move on from the reality show. 
"[Giancola] chose not to come back and be associated with this train-wreck and her abusive ex…so they bring a doll version of her to f*ck around with instead?" they added. This fan is confused about why production thought the Giancola doll was a good idea. 
Many were upset by the way Ronnie Magro interacted with the Giancola doll. One fan called his actions "weirdly sexualized." Still, while DelVecchio's dolls repulse many fans, others find them hilarious. 
"I think the dolls are pretty funny lol," another fan said. "I don't think it causes the real cast member harm or anything so Sally[Ann Salsano] allowed it. Plus the cast and maybe even the crew never had a close-knit relationship with Sam like they did with each other. Sam spent all her time with Rahn or causing drama so it probably was easy to clown her with the doll but they clown each other all the time too. I don't think it's personal."
For now, fans can expect to see more of DelVecchio's look-alikes. At least until Pivarnick, Farley, and Cortese set aside their differences.