'Jersey Shore: Family Vacation': Why Fans Can't Stop Talking About Uncle Nino
Jersey Shore star Vinny Guadagnino is a famous MTV reality star. But now, his Uncle Nino is famous in his own right. He has stepped back into the spotlight recently thanks to his recurring role on Jersey Shore: Family Vacation. Many fans have started looking into Uncle Nino's background in show business. What they've uncovered is a hilarious commercial for a famed beverage brand.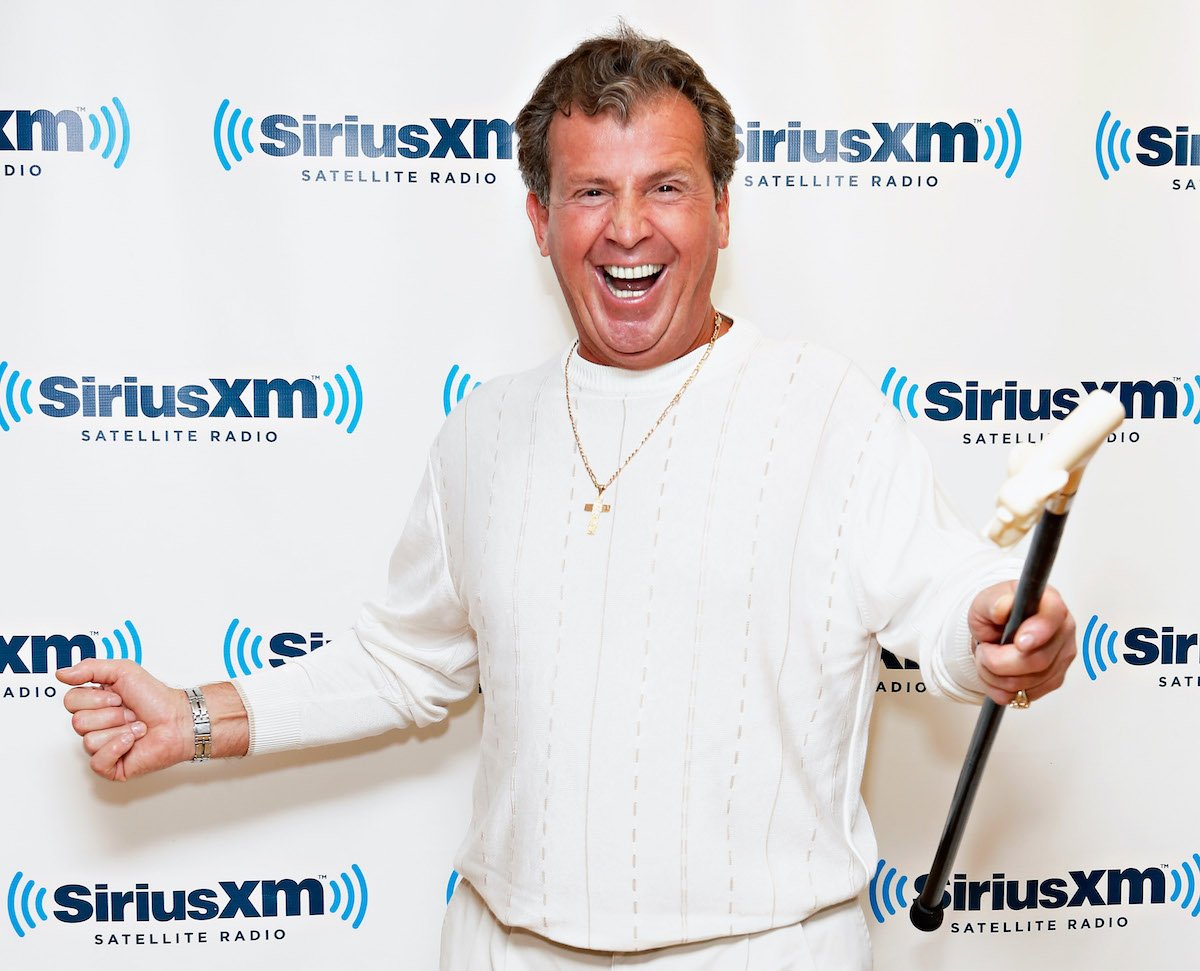 Antonio Giaimo first appeared on 'Jersey Shore' in 2009 
Jersey Shore fans first met Guadagnino's uncle, whose real name is Antonio Giaimo, in 2009 when Jersey Shore debuted. Later, when Guadagnino got his spinoff series The Show With Vinny in 2013, Giaimo gained more notoriety. Uncle Nino is best known for his thick New Jersey accent that makes him difficult to understand. Over the years, Jersey Shore fans have come to love Giaimo. His popularity with Jersey Shore fans ultimately helped him land a deal with a major beverage company in 2010.
Vinny Guadagnino's Uncle Nino was in a commercial for Pepsi Max 
Pepsi debuted the low-calorie, sugar-free version of their product in 1993. But in 2010, Jersey Shore's Uncle Nino was advertising the soda. "Uncle Nino once had a paid sponsorship with Pepsi!" a fan shared on Reddit. "Here's his crazy commercial for a product called Pepsi Max."
The commercial features Giaimo and his house guests venturing out to the backyard to relax in a hot tub. Naturally, it's full of Pepsi Max. At the end of the ad, he begs the question: "You wanna be a hero? Get with the zero." 
Now, Vinny Guadagnino's uncle is an even bigger part of 'Jersey Shore: Family Vacation' 
Uncle Nino's days of Pepsi commercials might be over, but his stint as a reality star isn't. Thanks to his outrageous personality, Uncle Nino has been a recurring character on Jersey Shore: Family Vacation. In season 4, Uncle Nino flew out to Las Vegas to officiate Angelina Pivarnick's wedding redo. In the season prior, Uncle Nino shocked the roommates and fans alike by stripping alongside his nephew at Chippendales. Guadagnino's uncle has become a big part of the Jersey Shore: Family Vacation series, but he has done even more for one roommate in particular. 
Mike 'The Situation' Sorrentino turned to Uncle Nino for help when he went to prison 
In Jan. 2019, Mike "The Situation" Sorrentino entered into a federal prison in upstate New York to serve eight months for tax evasion. Before he went to jail, Sorrentino connected with Giaimo. According to fans on Reddit, Giaimo said "he did some short state bids but never a federal bid — he visited his friends at FCI Danbury." Giaimo reached those prison connections and put in a good word for the Jersey Shore star. 
"From the first day that I entered into prison, there was a chance that people may have not liked me," Sorrentino said during an episode of Jersey Shore: Family Vacation. "But from the day I got in, people, they helped me out. And I have to thank Uncle Nino for putting the word out for me."
After his release, Sorrentino had a sit down with Giaimo. "Listen, the whole experience, it was not fun at any particular time, but I appreciate you putting out the word," he told Uncle Nino. "They sat me down and they told me to tell you, 'Tell Uncle Nino that we looked out for you. We heard you put out the word and we looked out for you.'"