'Jersey Shore: Family Vacation' Fans Are Convinced DJ Pauly D Will Propose to Nikki Hall This Season Thanks to MTV's Site
Since Double Shot at Love Season 2 ended, Pauly DelVecchio and Nikki Hall have been in a relationship. Since Hall is joining the Jersey Shore: Family Vacation cast again in season 4B, many fans can't wait to see more of her and DelVecchio together. But some people are convinced DJ Pauly D could propose during the season thanks to something on MTV's website.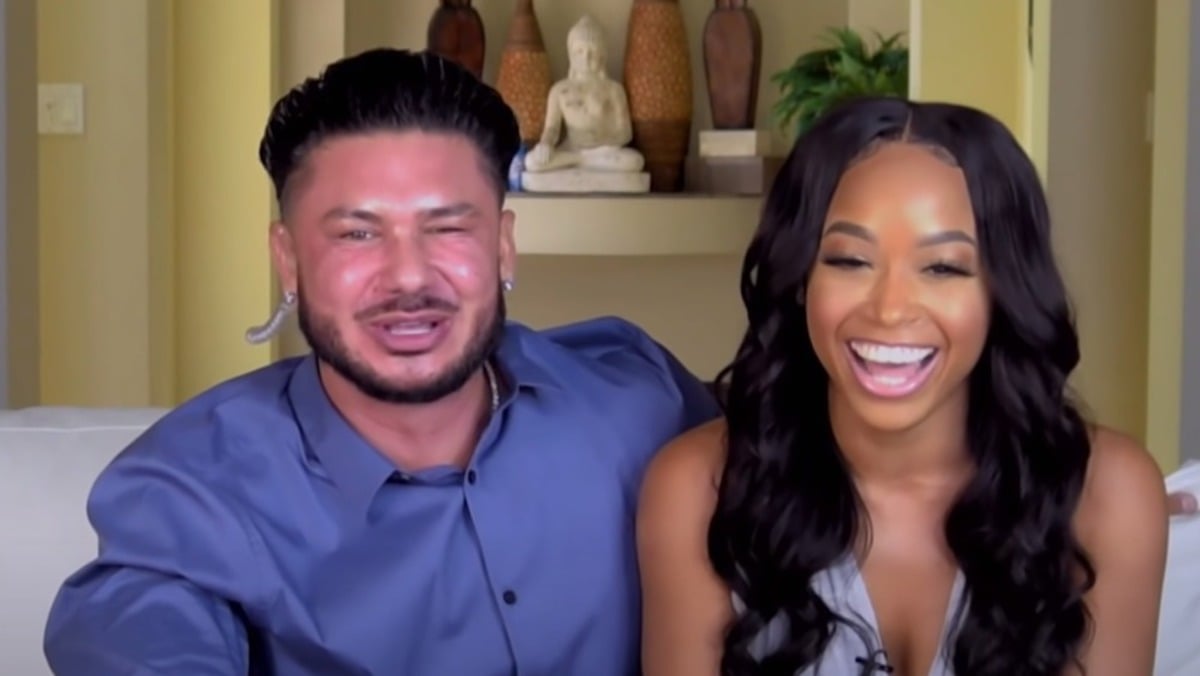 'Jersey Shore: Family Vacation' cast descriptions cause speculation among fans 
DelVecchio's cast description for season 4B of Jersey Shore: Family Vacation is causing quite a stir. "Why are they playing with our emotions with this cast member description for Pauly?!" a fan questioned on Reddit. "Like why word it that way, they know [Pauly and Nikki] fans can't handle these types of jokes!" 
"Pauly D is making some big moves, starting with a major upgrade to his famous blowout," the description on MTV's site reads. "He and Nikki are still together, stronger than ever, and he has a very important question to ask her. But will she say yes?" Now, some fans think he and Hall might take their relationship to the next level.
Other 'Jersey Shore: Family Vacation' fans aren't convinced DJ Pauly D will propose to Nikki Hall in season 4B
After reading DelVecchio's profile on the MTV site, some fans thought this could be a teaser for his engagement. Other's think it's the network being funny. 
"[It's] a play on words and if not and he really pops the question, I'll be pleasantly surprised," commented one fan. It's likely some fans are reading too much into the description, which continues: "Pauly wants to take Nikki on the full family vacation this time."
It's more likely the question he had to ask was whether or not Hall wanted to join him on another vacation. "He loves the Poconos this time of year!"
DJ Pauly D's girlfriend Nikki Hall always stands up for herself on social media 
Fans of Hall's know how much she dislikes when people start rumors about her and her relationship. "Nikki usually hates when people talk about the rings on her fingers or when people ask if she's engaged," another fan pointed out. "She's probably not thrilled with the wording of this."
It's unclear what Hall really thinks about MTV's verbiage. But in the past, Hall hasn't shied away from correcting fans who misconstrue things on social media. When one Double Shot at Love fan questioned Hall about not spending time with her alleged "son," Hall addressed them directly.
"I don't have kids," Hall said, continuing: "I'm such a terrible person for neglecting my UNBORN child but it's the fact that this b*tch believes that the absence of photos on social media determines the hours and attention a child gets. And case in mutha fu*ken point why I would never share that much of me."
DJ Pauly D and Nikki Hall's relationship on 'Jersey Shore: Family Vacation'
Jersey Shore: Family Vacation fans are eager to see more from DelVecchio and Hall in the upcoming season. In the first half of season 4, fans only got a taste of the Double Shot at Love star. That's because DelVecchio didn't want her around until the other roommates squashed their beef. 
Now that the residual drama from Angelina Pivarnick's wedding has been dealt with, fans are excited to see Hall and other roommate's significant others in season 4B of Jersey Shore: Family Vacation. Tune in every Jerzday to see new episodes, only on MTV.