'Jersey Shore: Family Vacation' Fans Fired up Over Season 5 Drama: Has Angelina Pivarnick Met Her Match in Nikki Hall?
Jersey Shore: Family Vacation fans are fired up over the drama unfolding in season 5 of the MTV series. On the heels of the debut of the second half of season 5, it appears that there will be a serious conflict between Angelina Pivarnick and Nikki Hall. Although the women have not had issues with each other in the past, one incident will cause Hall to seek revenge on Pivarnick in a very public way, thrilling fans with a storyline unlike any other.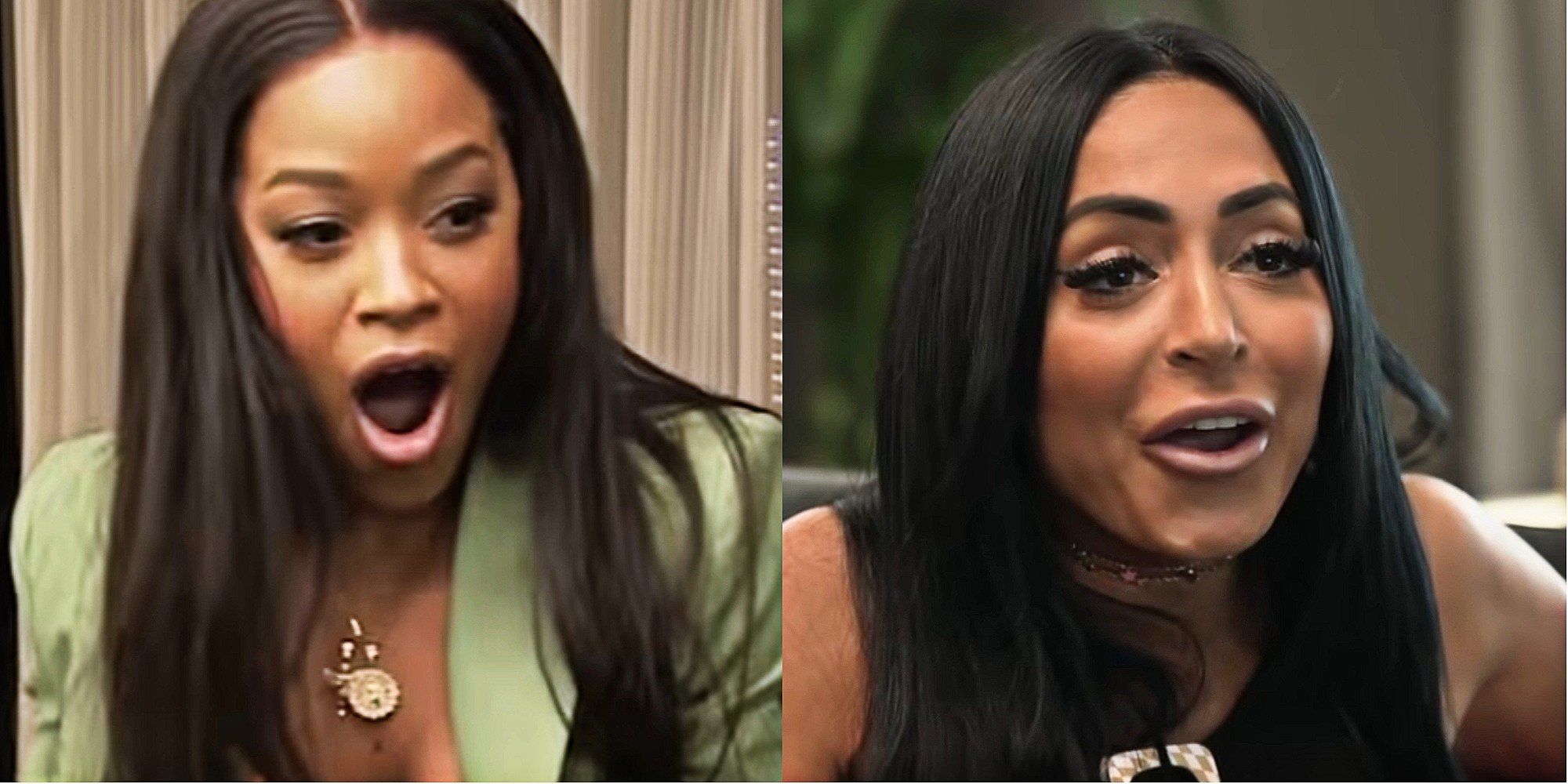 'Jersey Shore: Family Vacation's season 5 trailer teased tension between Nikki Hall and Angelina Pivarnick
The second half of season 5 appears to tease a season filled with tension and conflict as seen in a new trailer shared with Instagram.
The cast includes Paul "Pauly D" DelVecchio, Nicole "Snooki" Polizzi, Deena Nicole Cortese, Jenni "JWoww" Farley, Vinny Guadagnino, Mike "The Situation" Sorrentino, and Angelina Pivarnick. Also featured this season are Chris Buckner, Lauren Sorrentino, and Nikki Hall.
The group appears in a series of scenes that harken back to their early days as the stars of the original Jersey Shore series, which ran on MTV from 2009 through 2012.
Drunken escapades, fighting, and what appears to be the return of Sorrentino as the villain of the series dominated the trailer.
However, fans also saw skirmishes between Pivarnick and DelVecchio. Farley cried that something was "taking over her life," and Sorrentino confronted Pivarnick over her behavior as she responded "none of you have been there for me.
Subsequently, it's a run-in with Pivarnick and Hall that appears to have gotten the most attention from fans.
Hall appeared to pour wine on Pivarnick after she locked her and DelVecchio in a room. Later, Pivarnick threw wine at Hall.
'Jersey Shore' fans seemed to be fired up over the conflict between Angelina Pivarnick and Nikki Hall
In the comments section of the above Instagram post, fans shared their opinions on what's to come this season. Many were excited to see the brush-up between Hall and Pivarnick, who appeared to be friendly until this point.
The skirmishes left them both stunned and frightened.
"Okay that was a lot to take in, but it's giving me old-school Jersey Shore vibes," wrote one follower.
"Oh I'm ready for this, especially the Angelina and Nikki wine scene," penned a second Instagram user.
"All they do is gaslight and mock Angelina. Then, they turn around and act like the victims when she stands up for herself. With friends like that who needs enemies eh! I'm here this season for Nikki vs. Angelina," claimed a third viewer.
"Nikki and Pauly for the win! Going to have to watch because this is leaving me speechless. Don't tell me the family is going to end with drama again like at the end of season 3. Angelina, watch out because my girl Nikki is a quiet storm," warned a fourth fan.
Old issues return to the forefront
Old issues between Pivarnick, Cortese, Farley, and Polizzi also return to the forefront.
TooFab reported that the ramifications of the infamous wedding speech delivered at Pivarnick's wedding that ruined the relationship between the castmates will also weave its way into the season.
Pivarnick was accused of leaking the speech to the press ahead of the episode's airdate.
"Yeah, the resurrection of the wedding speech. It's just a sore spot, so anytime you hear something is done intentionally to hurt you or things of that nature, it can really bring out feelings. We're very vocal women and unfortunately, those feelings were caught on camera," Farley claimed.
Cortese added, "It all plays out on camera so you will see from the beginning to the end."
Jersey Shore: Family Vacation airs Thursdays at 8 p.m. EST on MTV.
RELATED: 'Jersey Shore Family Vacation': Jenni Farley, Pauly D, and Snooki Can't Deny Vinny Guadagnino and Angelina Pivarnick's Love Connection