'Jersey Shore: Family Vacation' Fans React to News Angelina Pivarnick Is the Next Star of 'Double Shot at Love'
Jersey Shore has had several spinoffs throughout its 13 years as one of MTV's hit series. One of the more successful, other than Jersey Shore: Family Vacation, has been Double Shot at Love. This offshoot originally starred Paul "Pauly D" DelVecchio and Vinny Guadagnino as they each searched for serious relationships. However, castmate Angelina Pivarnick says she is the star of the latest season of the dating series. Has this been confirmed?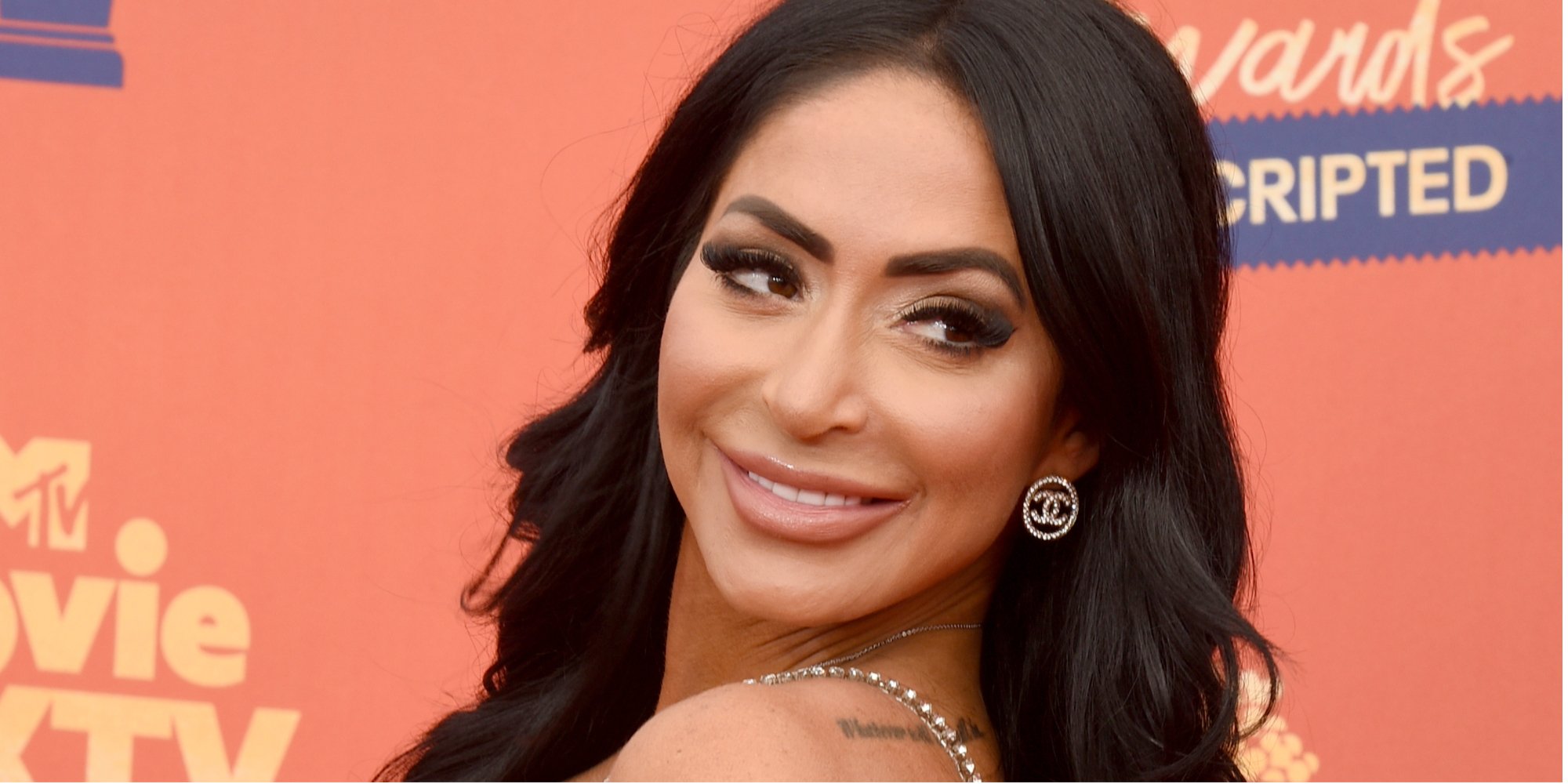 What is 'Double Shot at Love' about?
MTV's Double Shot at Love premiered in April 2019. It chronicled DelVecchio and Guadagnino's search for love as the only two single men remaining on Jersey Shore: Family Vacation.
DelVecchio found love with Nikki Hall and Guadagnino with Alysse Joyner. The big twist in season 1's finale came after DelVecchio confronted Nikki, who admitted she loved him and envisioned a life where they were married and creating their own family. He thought she was too intense.
But, after two seasons, DelVecchio found his soulmate in Hall. Guadagnino revisited a connection he made during season 1 with contestant Maria Elizondo. While the couple had physical and emotional chemistry, a real relationship never got off the ground.
Guadagnino filmed a third solo season where he appeared to connect with Akielia Rucker, whom he picked as his winner. However, the couple couldn't maintain their relationship off-camera.
Thus far, the series has not had a female lead.
Fans react to Angelina Pivarnick's news she is the next star of 'Double Shot at Love'
In a video clip from the podcast Out and About, Pivarnick said she's starring in the next series installation. A Reddit post addressed Pivarnick's admission that she would star in the fourth season of Double Shot at Love. Fans reacted passionately to the news.
"Safe to say this girl has issues, and it's infiltrating her relationships, be it with a friend or partner. Work on your self girl, and live life. She's not even sure what she's looking for but a replacement for a missing father," one fan wrote in the post's comments section.
"Of course she is. She's going to jump on any opportunity thrown her way. That mansion and lavish lifestyle ain't going to pay for itself," a second viewer claimed.
"I thought she was joking," shared a third follower.
"Tbh Angelina doing DSAL would be great reality tv," admitted a fourth fan.
Angelina Pivarnick currently stars on 'Jersey Shore: Family Vacation'
Decided to not live tweet because I'm not watching the show. I'm too hurt by a lot of things. THis season is going to be hard for me mentally. #JSFamilyVacation

— Angelina Marie (@angelinamtvjs) June 24, 2022
Angelina Pivarnick stars on Jersey Shore: Family Vacation. This season will feature the cast as they learn more about the breakup of Pivarnick's marriage to Chris Larangeira. Interference by Pivarnick's castmates and conflict with Hall centers the new season.
However, On June 23, Pivarnick tweeted that she would not be live-tweeting throughout the season and would not be watching this new season of the MTV series. But, Pivarnick wrote "I'm too hurt by a lot of things. This season is going to be hard for me mentally."
Jersey Shore: Family Vacation airs Thursdays at 8 p.m. ET on MTV.
RELATED: 'Jersey Shore: Family Vacation' Fans Fired up Over Season 5 Drama: Has Angelina Pivarnick Met Her Match in Nikki Hall?