'Jersey Shore: Family Vacation' Fans React With Sadness to 1 Missing Castmate in Season 5 Premiere Pic: 'The Family Is Not Complete'
Fans of "Jersey Shore: Family Vacation" reacted with sadness over the omission of one longtime castmate from a new photo teasing the second half of season 5.
Jersey Shore: Family Vacation fans reacted with sadness to a new photo shared by the series, which teased the second half of season 5. The series which has been a mainstay of MTV's stable of programming since 2009, is ready to usher in 2022 with a new batch of episodes. However, fans realized one castmate was missing in the premiere pic, leading them to believe "the family is not complete."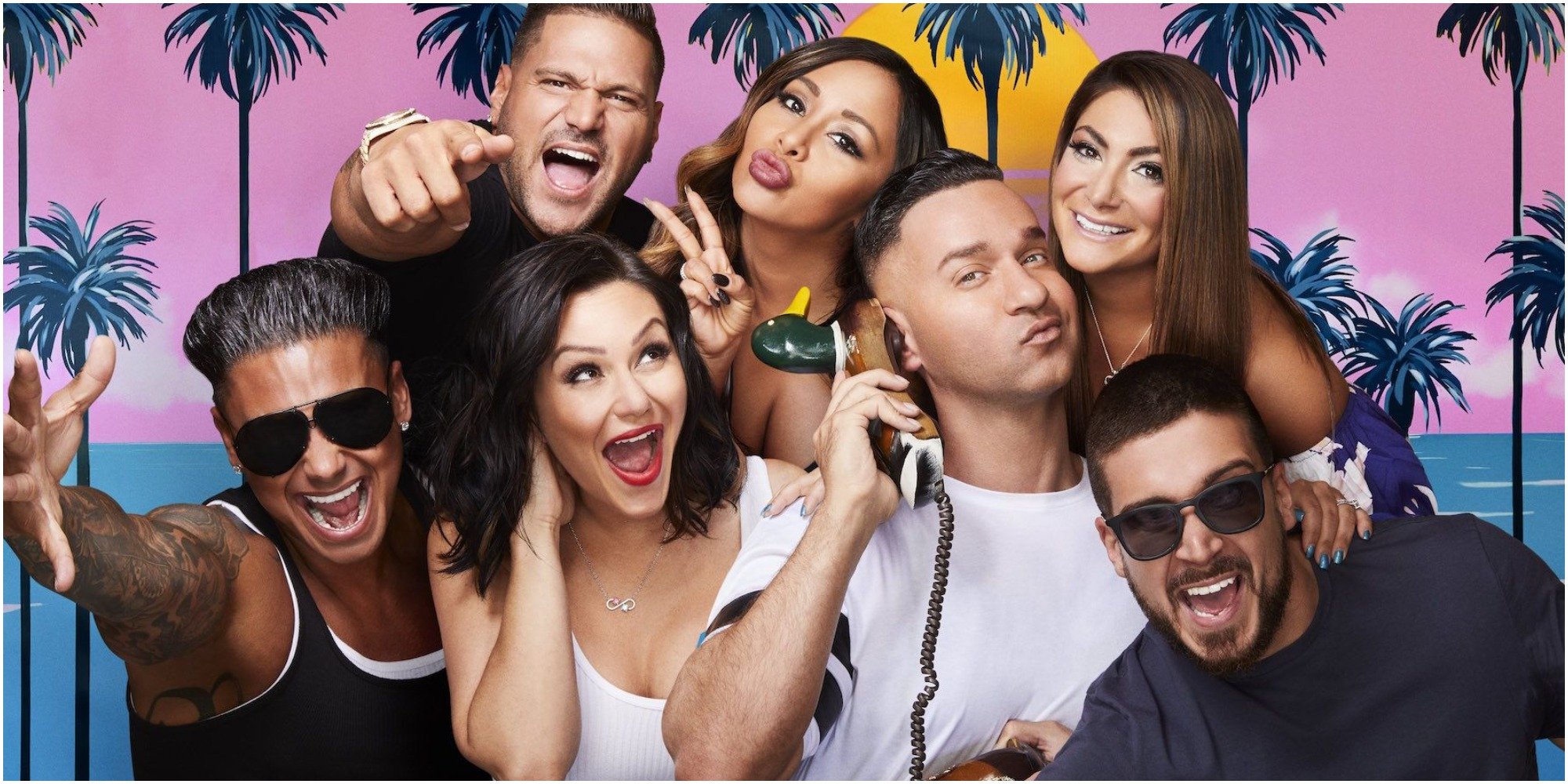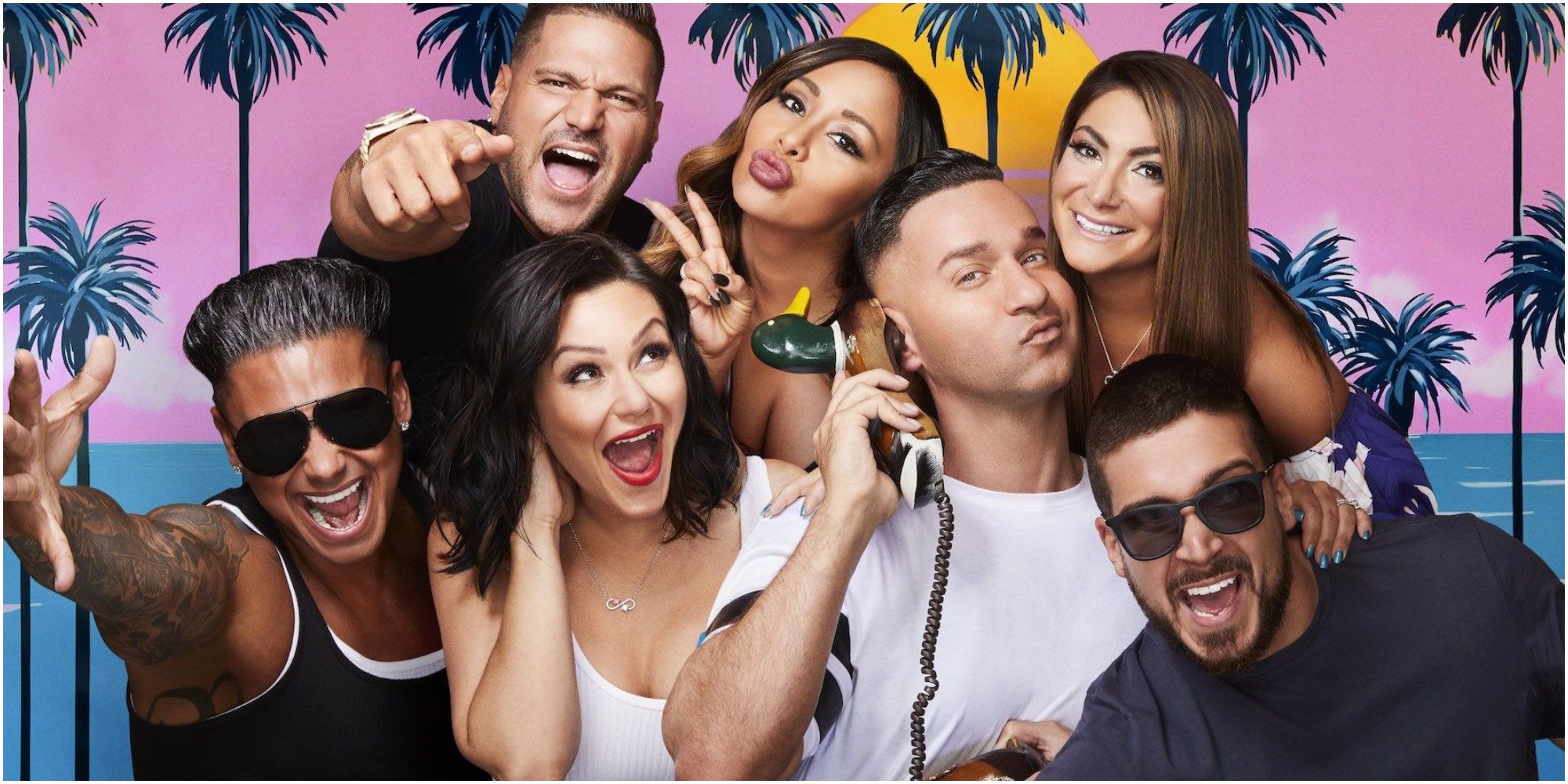 When did the 'Jersey Shore: Family Vacation' cast film the second half of season 5?
The cast members participate in what is known as rolling filming, where MTV's cameras follow them during their lives and then pull together the necessary footage to create storylines for the long-running reality show.
Paul "Pauly D" DelVecchio, Angelina Pivarnick, Jenni "JWoww" Farley, Vinny Guadagnino, Deena Cortese, Nicole "Snooki" Polizzi, Mike "The Situation" Sorrentino as well as their spouses, significant others, and children gathered together in a tropical location in Nov. for yet another vacation.
Who is noticably absent from the latest 'Jersey Shore: Family Vacation' promo pic?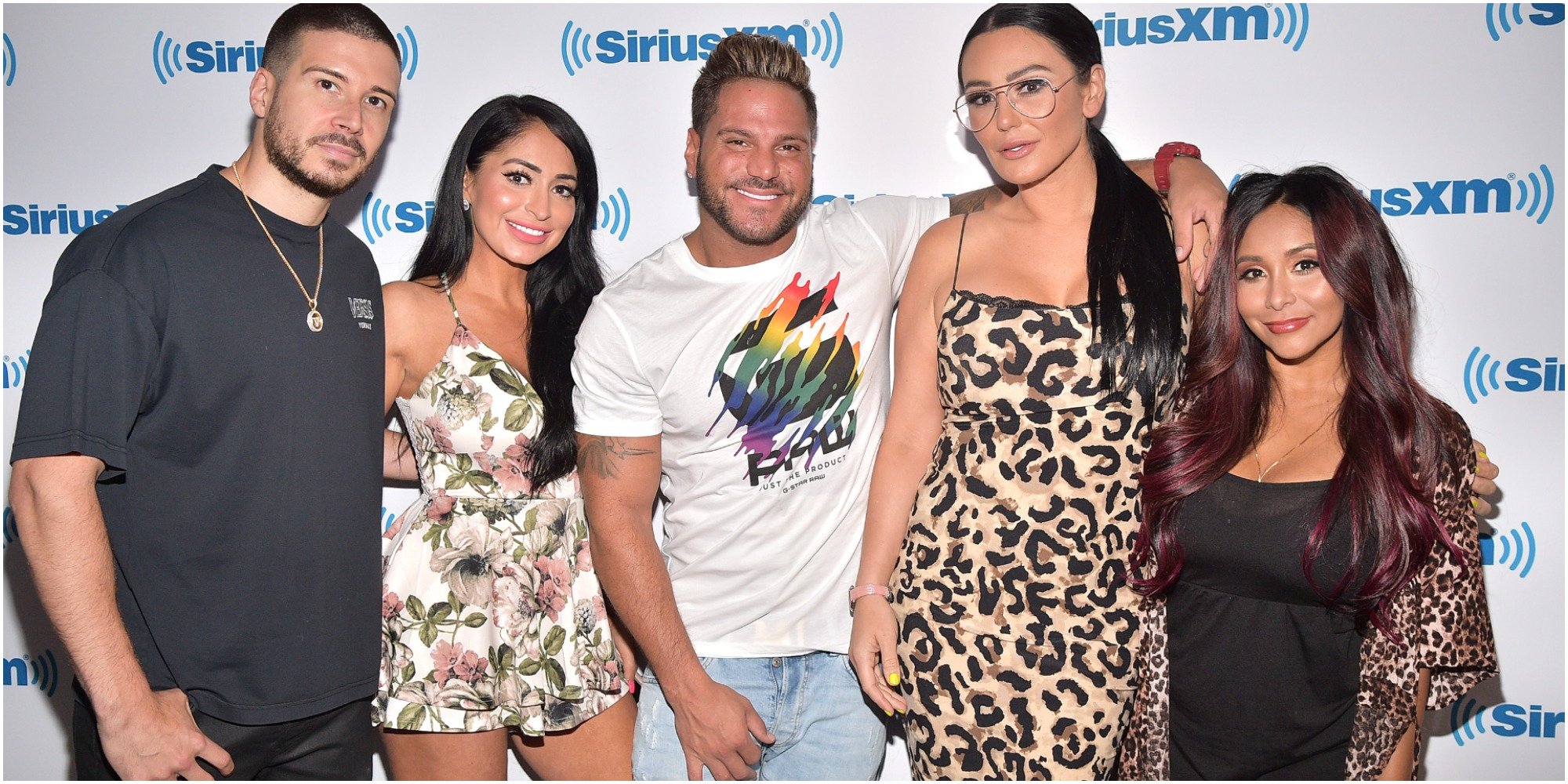 Castmate Ronnie Ortiz-Magro, a mainstay of the series since its first episode in the Winter of 2009, will not appear this season.
Ortiz-Magro stepped back from the show in May 2021 to focus on his mental health. He has remained out of the spotlight. Ortiz-Magro continues to focus on his personal relationships. He proposed to his girlfriend Saffire Matos in June of this year and is very involved in co-parenting his daughter with Jenn Harley, Ariana Sky.
Fans reacted with sadness to Ronnie Ortiz-Magro's absence
In a new promotional photo shared with the series Instagram page, the cast, sans Ortiz-Magro, are seen as they ring in the new year.
The corresponding caption reads, "Fist pump in the New Year."
It continued, "New year. New-season. Who dis? We're ringing in 2022 with the fam! 'Jersey Shore: Family Vacation season 5 premieres Jerzday, Jan. 6 at 8/7c on MTV."
Dressed in their New Year best were Farley, Guadagnino, Cortese, Polizzi, Pivarnick, DelVecchio and Sorrentino.
However, fans reacted with sadness to the omission of Ortiz-Magro from the upcoming season.
"I mean there have been other cast members who were not around and have missed time on the show. But this time it looks as weird as when Snooki didn't film that one season," penned one follower.
"If Ronnie isn't on anymore can we at least bring back Sam [Giancola]," questioned a second viewer, referencing Ortiz-Magro's ex-girlfriend.
"The family is not complete with Ron-Ron juice and Ronnie," lamented a third Instagram user.
"Aww, imma miss Ron. Hope he's doing OK & hope he comes back," wrote a fourth social media follower.
Jersey Shore: Family Vacation returns Thursday, Jan. 6 at 8 p.m. EST on MTV.