'Jersey Shore: Family Vacation' Fans Think Angelina Larangeira Is Faking Marriage Trouble, She Says 'Get a Life'
Angelina Larangeira is tired of fans assuming her marriage is in trouble when she posts to social media, so she's speaking out.
The new season of Jersey Shore: Family Vacation begins on Jan. 6, 2022. In light of Angelina Larangeira's social media posts, MTV fans think her marriage to Chris Larangeira is in trouble. The Jersey Shore star spoke out on social media and clarified how her posts don't always pertain to her life or marriage.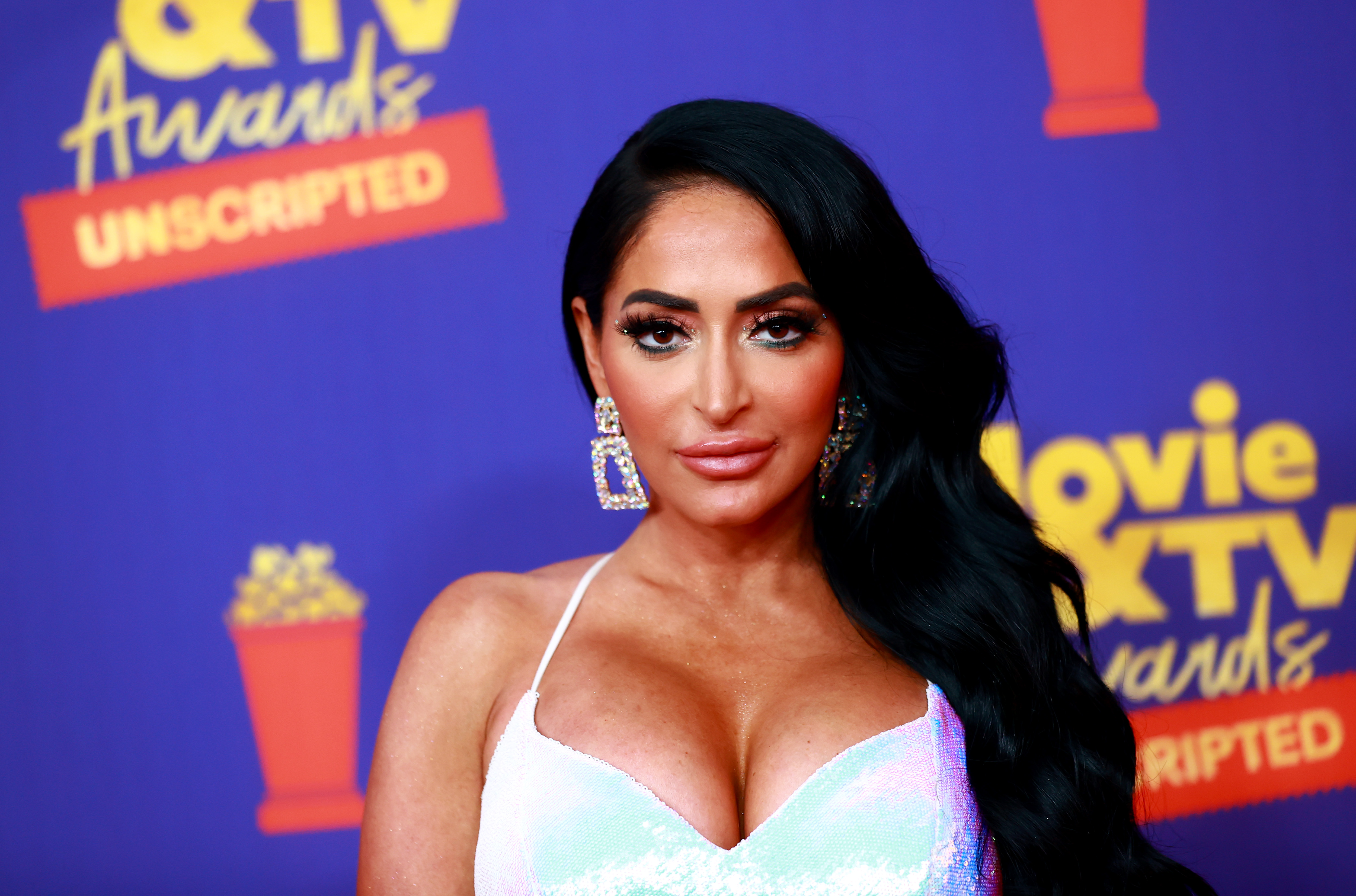 'Jersey Shore: Family Vacation' Season 5 cast descriptions have fans talking about Angelina and Chris 
"Angelina is at a crossroads," Angelina's bio for Jersey Shore: Family Vacation Season 5 begins. "Things with Chris aren't any better since the gender-reveal powder-gun mishap in the Poconos. She wants to make her marriage work, though, and is setting their second anniversary as a make-it-or-break-it deadline." 
Angelina's bio teases how her deadline coincides with the JSFV cast's trip to Florida. "Lucky for Angelina, she has the girls to lean on." Fans will have to tune in to find out what that means. 
Angelina Larangeira shares photos without Chris for the holidays 
The Jersey Shore: Family Vacation star shared a set of photos on Christmas Day to her Instagram. Fans were quick to notice Chris was missing from the pictures. 
"I know life's a little crazy right now for everyone, but keep on smiling and loving life," Angelina's Instagram caption reads. "Life is short keep your heads up. This too shall pass. This Christmas my sister and I had a very small intimate dinner together because we wanted to be as safe as we could be." 
Per Mike "The Situation" Sorrentino's Instagram posts, we know Angelina's husband contracted the coronavirus (COVID-19). "You got it too?" Chris commented on the Instagram post. "I'm on day 8, feel better buddy." 
'Jersey Shore' fans think Angelina is faking relationship trouble for the show
Chris' diagnosis is likely why he and Angelina spent the holidays apart — if they even spent them apart. But fans think Angelina is ramping up the "toxic" posts in time for the new season.  
"The other night she posted like 6 IG stories posing in front of the camera up close and blatantly showing her hand without her wedding rings on," said a Reddit user. "I think they might be on a break and used her leaving to film as the trial run separation and decided they were better off."
"It's their storyline this season," said another fan in a thread regarding Angelina's post about men being insecure about women. "And I'll watch every damn episode." 
Angelina Larangeira says the memes she posts aren't about her life 
After the fan speculation about her Christmas post and the memes she has been sharing, the Jersey Shore star took to social media to clear the air. "For all the tabloids that see my memes I post and write wack ass articles about my relationship status, get a life!!" the reality star wrote in her Instagram Stories on Dec. 27, 2021 (via Reddit). 
"I can post whatever I want on my IG stories it's MY PAGE! If I want to post a meme about something I see others are going through or a meme I like I am allowed. Stop reading into things like it always has to do with me and my life. IT DOESN'T!!" 
It's unclear what the memes Larangeira is sharing have to do with, but she's ensuring fans they don't have anything to do with her marriage to Chris. Watch new episodes of Jersey Shore: Family Vacation beginning Jan. 6, 2022 at 8 PM ET.