'Jersey Shore: Family Vacation' Fans Think Ronnie Ortiz-Magro Is Taking Acting Classes for His Mental Health
After Ronnie Ortiz-Magro's recent post about acting classes, some 'Jersey Shore' fans think it could be part of his therapy.
Jersey Shore: Family Vacation fans have had a lot to keep up with this season, especially concerning Ronnie Ortiz-Magro. The reality star recently announced he was stepping away from the MTV series to focus on his mental health. Now, Ortiz-Magro is engaged and seemingly in acting classes, according to his Instagram. Here's what we know.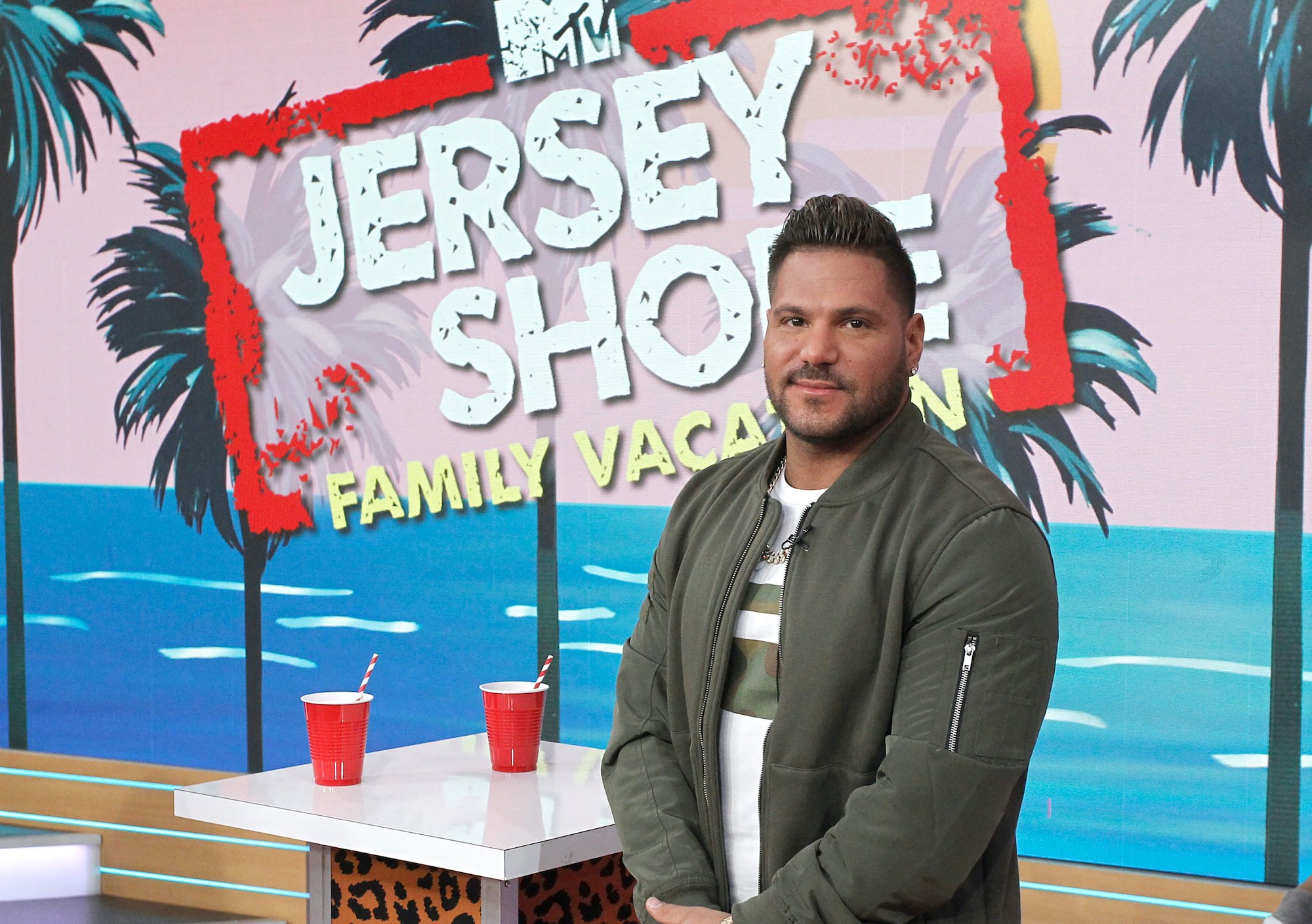 'Jersey Shore: Family Vacation' cast member Ronnie Ortiz-Magro announces exit from the show for his mental health
In April 2021, Ortiz-Magro's now-fiancé Saffire Matos called authorities regarding a domestic dispute. Matos later spoke out about the arrest, stating she and Ortiz-Magro were "fine." 
Later, on May 13, Ortiz-Magro announced he was stepping down from Jersey Shore: Family Vacation to focus on his mental health. "After talking to the team at MTV, we have mutually agreed that I will step away from the show while I seek medical treatment for mental health issues that I've ignored for too long," the reality star shared on his Instagram Stories. 
Ronnie Ortiz-Magro's Instagram post about acting classes 
On June 26, Ortiz-Magro shared a photo of what looks like a blurry Zoom call. The text over the photo read: "Live from acting class." 
Jersey Shore fans took to Reddit to discuss what this new venture could mean for the reality star. "Instead of acting, Ronnie needs to go to therapy," said one fan. After Ortiz-Magro's break from Jersey Shore: Family Vacation was announced, he was supposed to enter treatment. A few days later, those plans changed. 
"Acting classes [are] known to help with your mental health," another fan points out. "It helps with shyness, stress, anxiety and regulating emotions. It probably was recommended." 
At this point, it's still unclear whether Ortiz-Magro is taking acting classes for personal or professional reasons. Showbiz Cheat Sheet reached out to his representation for comment but did not hear back by the time of publication. Stay tuned for updates. 
Is Ronnie Ortiz-Magro currently in rehab for his mental health? 
Shortly after announcing his break from Jersey Shore: Family Vacation, a source claimed Ortiz-Magro didn't go to rehab. "He's saying he isn't ready for rehab," the source told The Sun. "He is trying to say he can get better with mental help without going to a facility." 
According to the same source, the Jersey Shore: Family Vacation cast doesn't "want to film with him because they believe he is not mentally stable." What's more, Ortiz-Magro's roommates allegedly feel he is a "ticking time bomb, and he makes all of them look bad." At this time, it's unclear whether or not Ortiz-Magro is in therapy or a rehabilitative center.
Ronnie Ortiz-Magro and Saffire Matos are planning a wedding 
After all of the headlines surrounding Ortiz-Magro's arrest and mental health, he shared some good news with fans recently. "I love you," he captioned a photo of Matos' bejeweled finger on June 21. "Thank you for sticking by my side through thick and thin! Til death do us part!" 
When Ortiz-Magro and Matos will officially tie the knot remains unknown. But according to a source, now was the "right time" for Ortiz-Magro and Matos to get engaged. 
"Ronnie has been [taking] this time to work on himself and his daughter," a source told People. "They're both really happy for this next chapter. His health and happiness are what is most important."
Stay tuned for updates on Ortiz-Magro and all things Jersey Shore: Family Vacation.