'Jersey Shore: Family Vacation': Why The Guy's Choreographed Dance Was Over-Shadowed
Jersey Shore: Family Vacation fans have been waiting to see how the drama played out at Angelina Pivarnick's wedding. Having planned for months leading up to the ceremony, viewers were excited to see the dance Vinny Guadagnino and his fellow guidos put together for Pivarnick's special day. Unfortunately, the guy's dance for "Angeliner" got lost in the drama caused by the infamous bridesmaid speech.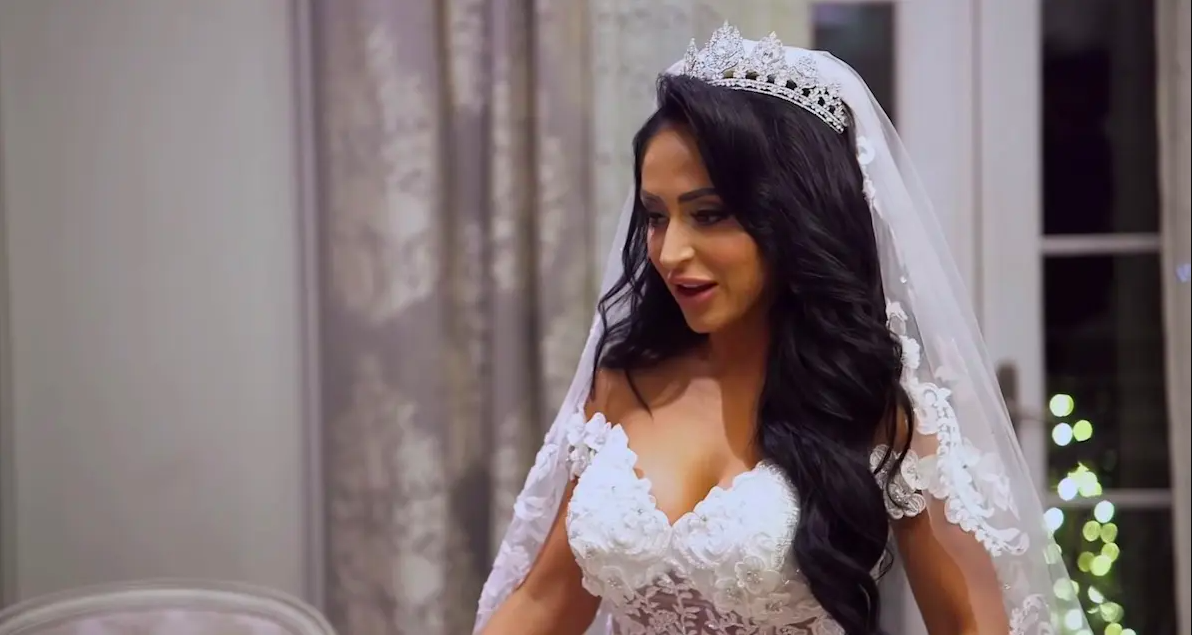 Dances make for great wedding gifts 
As the men of Jersey Shore proved at Mike "The Situation" Sorrentino's wedding, personalized dances make for the best wedding gifts. Lauren Pesce was floored when her new hubby and his roommates performed to "It Takes Two" by Rob Base himself. 
After tons of practice, the roommates gifted the new Mrs. Situation with an incredibly hilarious dance she'll remember forever. When Pivarnick's wedding rolled around, the same thought popped into their heads. Spearheaded by Guadagnino, the guys put together another dance, this time to Sir Mix-a-Lot's "Baby Got Back." 
Angelina's wedding was a complete disaster
Before the wedding, Pivarnick was getting along swimmingly with her roommates. They did their best to alleviate the stresses of planning a wedding — including throwing her an epic bachelorette party in New Orleans. "Who would have known that eight years ago, we were all going to be together like this — especially all the crazy times we've had," Pivarnick says sweetly before her ceremony begins. She gifts her roommates with personalized wine glasses. That small moment didn't stop the day from seemingly becoming a disaster, though. 
After Deena Cortese, Nicole "Snooki" Polizzi, and Jenni "JWoww" Farley deliver their roast of a speech only a family could put together, Pivarnick storms out of the reception. Demanding MTV cameras stop filming, it seems like her wedding day has been ruined.
The guys had to be quick on their feet
Though it wasn't a major plot point this season, Guadagnino and the rest of the Jersey Shore roommates spent hours planning this surprise for Pivarnick. Their dance, choreographed by the one and only "Keto Guido," was yet another gesture on behalf of the roommates to make Pivarnick feel loved on her wedding day. 
Sadly, Pivarnick spent a lot of time off-camera, upset and insulted by the bridesmaid speech. To lift everyone's spirits and try to turn Pivarnick's wedding around, DJ Pauly DelVecchio changed the plan. Instead of performing, the guys invited Pivarnick and all of her wedding guests to "beat the beat up" like only the cast of Jersey Shore can.
'Jersey Shore: Family Vacation' ended on a sour note
After Pivarnick's wedding, it doesn't seem like the cast of Jersey Shore left each other on good terms. The women, especially Polizzi and Farley, wish to remove themselves from the reality series completely. Given the negativity that has spawned from Pivarnick's wedding, their decision seems to be the healthiest move at this time.