'Jersey Shore: Family Vacation': Is Chris Buckner the Best Character on the Show?
Jersey Shore: Family Vacation was never about the roommates' partners. But with some of the cast missing in season 4 — Nicole "Snooki" Polizzi left the show and Jenni "JWoww" Farley hasn't been present because of a jaw issue — fans get to see more from significant others like Lauren Sorrentino and Chris Buckner. 
"Laurens" has always been a fan favorite. But now that viewers have seen Deena Cortese's husband interact with her "brothers," it looks like Sorrentino has some competition for favorite Jersey Shore partner.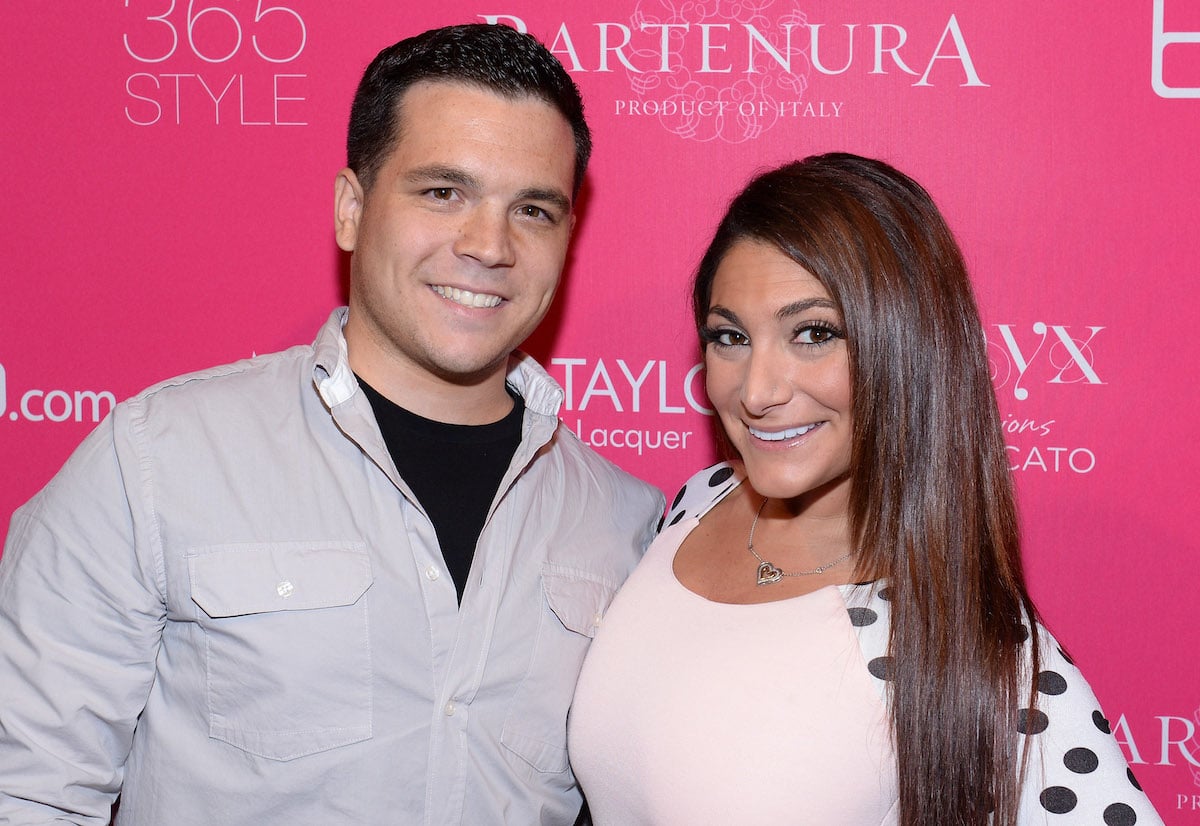 'Jersey Shore' fans adore Deena Cortese and Chris Buckner's relationship
Cortese met Buckner in 2011 after Jersey Shore Season 4. The two met through mutual friends, according to their wedding website. After hitting it off instantly, Buckner and Cortese became a couple. He proposed in November 2016, and the couple married in October 2017. They welcomed their first son, Christopher John, in January 2019 and are expecting baby number two in May 2021. 
Buckner has previously appeared on seasons 2 and 3 of Jersey Shore: Family Vacation. But after his appearance in season 4, Jersey Shore fans want to see more of Buckner on the show. 
Chris Buckner saves the day for the men of 'Jersey Shore: Family Vacation' 
This season, all Pauly DelVecchio wants is for his Jersey Shore family to meet his girlfriend, Nikki Hall. But before she gets involved, DelVecchio needs the beef between Angelina Pivarnick and Cortese to end. 
In the "Attack of the Killer Raccoons" episode, the roommates got one step closer to getting Pivarnick and Cortese to be in the same room. Naturally, before any big dinner, all of the men needed their hair cut. And being in the early days of the coronavirus (COVID-19) pandemic, barbershops were closed. 
Buckner is an electrician by trade, but fortunately for the Jersey Shore roommates, he also had the skills to give the guys a haircut during desperate quarantine times. 
"Chris is like the closest thing we have to a barber so he's like gold to us," DelVecchio said during the episode.
"No pressure," Buckner told cameras. "Just cutting hair for four guys who are super particular about their hair."
Chris Buckner's haircutting skills please Vinny Guadagnino 
DelVecchio, Mike "The Situation" Sorrentino, and Vinny Guadagnino let Buckner cut their hair — something he learned to do "for beer money" in college. 
"I have been known to be critical of haircuts in the past," Guadagnino, who once ruined the career of a Miami barber, said. 
Despite Guadagnino's initial hesitations, Buckner gave him a proper fade.
"Everyone knows that the fade is very important to me," Guadagnino concluded. "He did a good job." 
"[Buckner] is the real MVP for cutting the boys hair even with the pickiest client Vinny," said a fan on Twitter. 
Fans love Chris Buckner's relationship with the 'Jersey Shore: Family Vacation' guys 
"Chris is so cute," a fan commented on Cortese's Instagram. "I love that he's cool with the boys like this." Many fans love Bucker's level-headedness most.
"Your husband seems so unproblematic and cool," another fan commented on the photo-sharing app. 
"I love that Chris will be on the show," another said. "It will be great way for viewers to get to know him."
Many fans are excited to see more from Buckner in the future.