'Jersey Shore: Family Vacation': Everything to Know About Jenni Farley Filing for Divorce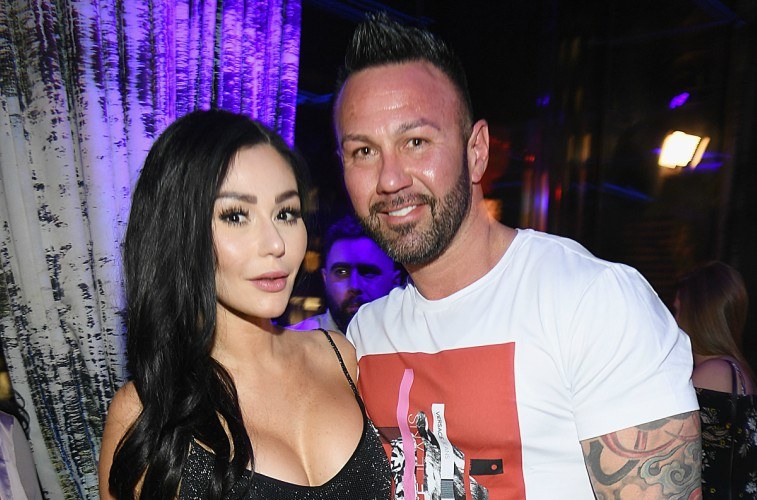 [Update 9/28/18: This post has been updated to include Roger Mathews' statement on Instagram.]
Jenni "JWoww" Farley continued reality television by appearing on Jersey Shore: Family Vacation without her husband, Roger Mathews. So their relationship hasn't really been shown to fans. There has been a sad update that Farley reportedly filed for divorce. Here are four things to know about the filing.
1. Jenni Farley filed for divorce citing 'irreconcilable differences'
Farley filed for divorce on Sept. 12 in Ocean County, according to Ashbury Park Press. The complaint cited irreconcilable differences "which have caused the breakdown of the marriage for a period of at least six months which make it appear that the marriage should be dissolved and that there is no prospect of reconciliation."
2. Mathews posted about their marriage on Instagram in Jan.
Mathews tends to be a private person, but he did make a public statement about their marriage on Instagram in Jan. He posted a video at home saying Farley just left to film her latest project. The father goes on saying him and the kids will be alright while she is away.
He then ends the video with "if you're going to break up with me please don't do it on that stupid f*cking duck phone and do it. Alright? Thank you."
3. A source claims Mathews backed out of filming Jersey Shore: Family Vacation regularly in Season 2
A source told Us Weekly that "the split was a long time coming" and that Mathews was supposed to be more involved with Season 2 of the show.
"Roger was supposed to appear on the second season of Jersey Shore reunion regularly but decided right before Jenni left that he didn't want to do it," the source claimed. The source also said he had no problem with Farley continuing to do the show, but doesn't personally want to be involved with the show.
4. Mathews says he plans to 'win my wife back' on Instagram
Hours after the news hit that Farley filed for divorce, Mathews posted a new video on Instagram to address it. "It's true," he said. "I'm just going to keep it simple. I don't blame her. There's no cheating or any dumb sh*t or any juicy details. She just grew tired of the repetitive pattern that we fell into. Again, I am not going to get into detail but it was a repetitive pattern and not a good one."
He also went on to say that he isn't done fighting for their marriage. "I'm not done fighting," he continued. "I'm going to win my wife back. I'm going to win her affection back. I'm going to win her love back. I have no intention of being a single dad. We're in counseling, so there is hope. It ain't over till the fat lady sings."
The couple got married on Oct. 18, 2015. They have a three-year-old daughter, Meilani Alexandra and a two-year-old son, Greyson Valor.
Read more: 'Jersey Shore Family Vacation': How Much Each Cast Member Has Made and Who's Worth the Most
Check out The Cheat Sheet on Facebook!