'Jersey Shore: Family Vacation': Lauren Sorrentino Is Facing These Challenges During Her Pregnancy
Lauren Sorrentino is facing a few challenges during her pregnancy, but it's nothing she and her 'Jersey Shore' husband can't handle!
Jersey Shore: Family Vacation stars Mike "The Situation" and Lauren Sorrentino are patiently awaiting their baby boy's arrival. But Lauren's pregnancy has presented some challenges. Find out what "Laurens" is facing during her pregnancy with Baby Sitch.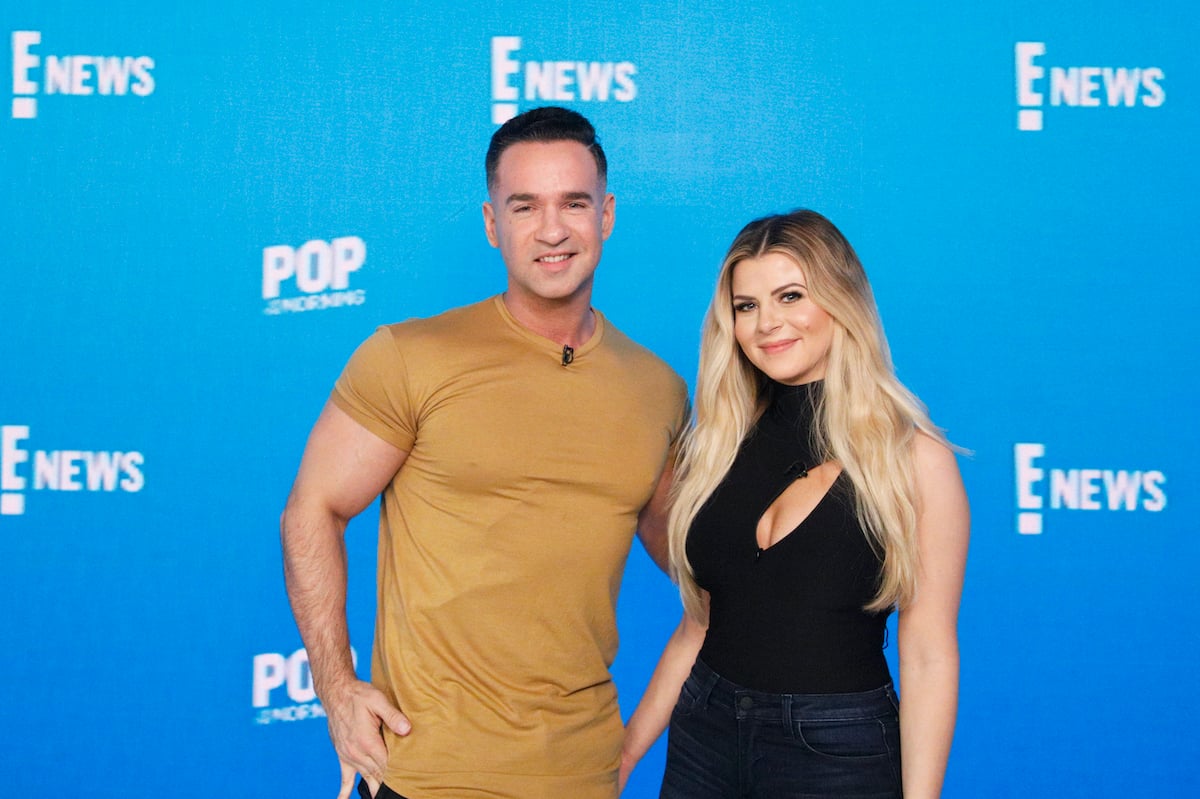 Baby Situation will arrive in May 2021
During the 2020 holiday season, the Sorrentinos shared big news with Jersey Shore fans. After many months of trying, Lauren was finally pregnant again. She suffered a miscarriage in 2019. 
"Gym Tan We're having a Baby Boy," Mike announced on Instagram on Dec. 8, 2020. Lauren has been extremely open about her pregnancy journey thus far, keeping fans updated on the "It's Baby Situation" Instagram account.
"22 weeks & baby is the size of a bell pepper," the account's most recent post reads. 
Baby Sitch has been kicking up a storm this week and today he built up the strength to start kicking where you can see & feel it on the other side. It's so surreal to feel these tiny kicks. I never know when it's going to happen so it's such a sweet surprise when he starts up!
'Laurens' had digestive issues early in her pregnancy
As documented on the Here's the Sitch podcast, Lauren took time to enjoy plenty of sweets over the holidays. 
"Mama fed me lots of food & of course her favorite Christmas cookies," she captioned her 18-week bump photo. 
More recently, Lauren spoke with Us Weekly about her aversion to meat in the beginning of her pregnancy. She also talked about the difficulty she had digesting anything. Fortunately, it seems Lauren's has a better handle on her pregnancy diet and cravings, which now consist of Watermelon Sour Patch Kids. 
"I found like a five-pound bag on Amazon and I put it in like a big tin thing," she told the outlet. Carbs are another big craving for Lauren. 
But pregnancy cravings aren't the only thing "Laurens" opened up about. 
Lauren Sorrentino's biggest pregnancy challenge is finding a bra that fits 
When it comes to sharing about her pregnancy, Mrs. "Situation" isn't holding back. 
"I feel like it was kind of expected, but my boobs are just huge," Lauren explained to Us Weekly. "I'm like, 'I don't know what's happening.' [My bras are] either too tight or they're too big and they're not supportive." 
She mentioned having to adjust her bra straps before sitting down for the interview. 
"So that's a challenge, but I heard they get bigger after when you breast-feed," she continued. "So, like, I don't even know what to do."
Mike 'The Situation' and Lauren Sorrentino haven't decided on a baby name yet 
When the couple announced the sex of their baby, fans went wild, theorizing what they might name him. 
"Have a feeling the baby's name will be Frankie, Tony, or Marc," a fan said on Reddit. 
"Or Gino, Sal, or Joey," added another. "Mikey Jr." is also a contender for many fans. At this time, Mike and Lauren have three names picked out, but they're keeping them private. 
"I heard people saying when they see the baby, they're like, 'No, it doesn't look like that. It's this. He's this,'" Lauren told Us Weekly. "I'm nervous to say anything. I'm like, I have to wait until I see them."
Soon enough, Jersey Shore fans will get to meet the newest roommate!