'Jersey Shore: Family Vacation': Everything to Know About Mike Sorrentino's Wedding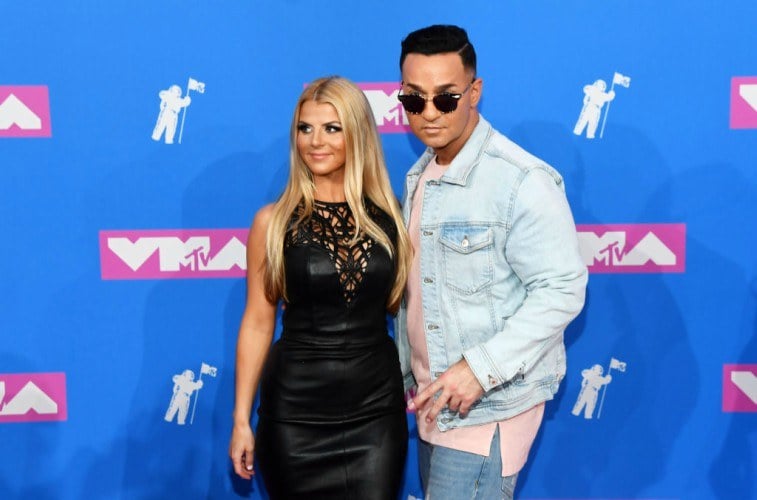 Mike Sorrentino proposed to his college sweetheart, Lauren Pesce in the first season of Jersey: Shore Family Vacation. So fans are probably wondering what is going on with their wedding planning. Well, the engaged couple has opened up about their future in interviews and more. Here is everything to know about the wedding.
Mike Sorrentino and Lauren Pesce will marry in Season 2 of Jersey Shore: Family Vacation
Sorrentino will marry his bride on the popular reality show this season. When a fan questioned if the wedding will be seen on the show on Twitter he retweeted the question then wrote "Yes! Season 2 of #JSFamilyvacaton." The date when the episode will air has yet to be announced.
It might be a destination wedding
The engaged couple revealed to Us Weekly that they want a destination wedding, but they also want their loved ones to be there for the big day. So they might find something in between. "I think we're going to try to have the best of both worlds," Pesce said.
The wedding could be in Las Vegas or New Jersey
Perhaps a compromise is that the wedding will still be in the country. The filming of Season 2 was reportedly in Las Vegas and New Jersey so there is a good chance that the wedding will happen in either city.
Pesce has been more involved with the wedding planning
Sorrentino went all out to plan his proposal, but he said he's been coasting when it comes to wedding planning. "I don't really know too much about it," he admitted to Us Weekly. "But I know 'happy wife is a happy life.' So whatever she wants, we're gonna try to get it."
But there is one thing he does care about when it comes to the wedding day and that's food. He joked he wanted "everything" on the catering menu
Pauly D will DJ at the wedding
This season we've already seen DJ Pauly D work in Las Vegas. He will also work the event for a very sweet reason. "I'm going to DJ the wedding," Paul DelVecchio told Page Six. "That's my gift."
Read more: 'Jersey Shore: Family Vacation': Everything to Know About Pauly D and Aubrey O'Day's Romantic Past
Check out The Cheat Sheet on Facebook!