'Jersey Shore: Family Vacation': Mike 'The Situation' and Lauren Sorrentino Share Baby Romeo's NICU Story
Discover what went down when cameras weren't rolling after Mike and Lauren Sorrentino welcomed Romeo Reign into the world.
Mike "The Situation" and Lauren Sorrentino welcomed their son Romeo Reign on May 21, 2021. But fans of the MTV celebrities are just now getting to see Baby Romeo's shocking entrance on Jersey Shore: Family Vacation. 
Shortly after being born, Romeo was sent to the Newborn Intensive Care Unit (NICU). As a family, the Sorrentinos decided not to share anything about Romeo's hospital stay until season 5 of JSFV aired. Now, we finally have more details about what went down after Romeo was born.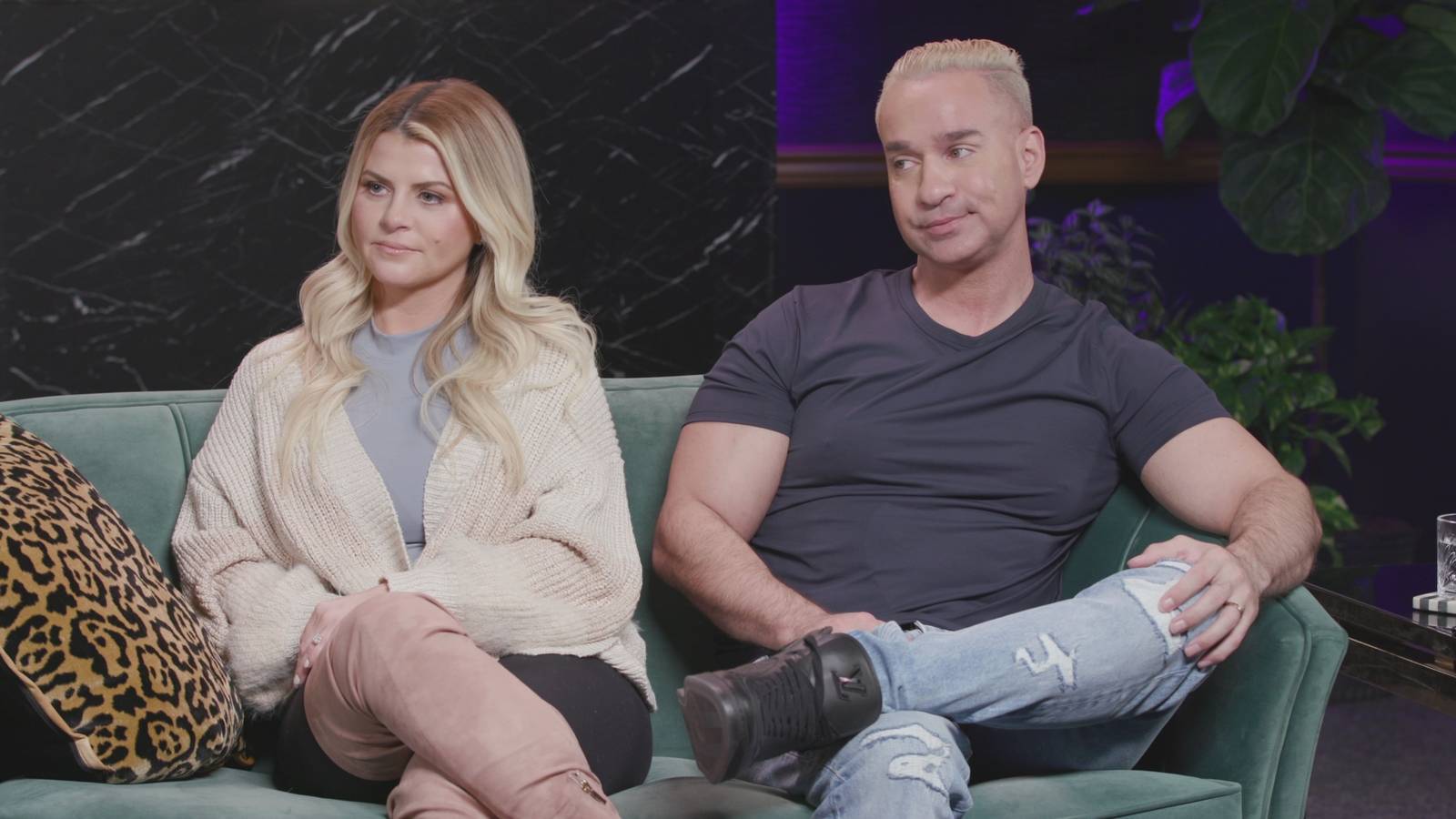 Mike and Lauren Sorrentino went into 'crisis mode' after Baby Romeo was born 
Mike and Lauren recounted the days after Romeo's birth on the Here's the Sitch with Mike & Laurens podcast. "We had to go into crisis mode," Mike says in the episode "New Year, Who Dis?" 
Before Jersey Shore: Family Vacation Season 5 aired, the couple didn't share details about Romeo's NICU stay because they didn't know what was going on. Said Mike, "We didn't really know why he was there. He had an elevated fever the day we were supposed to bring him home." 
MTV and 495 Productions were outside the hospital waiting for the Sorrentinos to bring Baby Romeo out, but when doctors discovered he had a fever, they wanted to keep him and monitor it. "Having a fever … could be deadly to a baby [that young]," Mike explained. 
At the time, Mike thought Romeo would only have to be in the hospital for a day. "I was uneducated," he said, mentioning the new tests doctors did daily to try and uncover what was wrong. 
'Jersey Shore: Family Vacation' didn't capture all of Romeo Reign's 2-week hospital stay
The days after Romeo's birth were some of the most challenging for the reality TV couple. For two weeks, doctors ran tests on Romeo to try and uncover what caused his temperature to spike.
As Mike says on the podcast, medications were administered through an IV. This is a challenge for babies who have very few veins to inject medicine through.
At the time, the couple was filming for Jersey Shore: Family Vacation. But certain parts of the hospital were off limits to camera crews due to precautions set in place because of the coronavirus (COVID-19). However, MTV did get some footage, which Lauren was happy about, as she wanted to document the challenges they faced.
Lauren has been open about her previous miscarriage, pregnancy, and now her son Romeo's birth. "We had no idea what was going to happen next," Lauren said, citing the constantly changing plans for their baby. "We didn't share it with anybody publicly … we were in over our heads … and just trying to survive." 
"So many parents are NICU parents," she added. "I think it was important for us to share that story on our platform." 
Mike and Lauren Sorrentino are ready for baby number 2 
After opening up about Romeo's NICU journey, the couple shared some exciting news on their podcast. "We're actually ready to start working on baby number two soon," Mike admitted. 
"I'm so excited for that, I feel like it's perfect timing with Romeo," Lauren said. Romeo Reign will turn one-year-old in May 2022. 
Stay tuned to Showbiz Cheat Sheet for updates on all things Jersey Shore: Family Vacation and the Sorrentino's growing family.