'Jersey Shore: Family Vacation': Mike's Blessed, Deena's Stressed, Angelina's Pressed in 'The Blessification'
Find out what happened in the 'Jersey Shore: Family Vacation' Season 5 episode 'The Blessification.'
Mike "The Situation" Sorrentino and Angelina Larangeira take center stage in the Jersey Shore: Family Vacation episode "The Blessification." Between Sorrentino's re-baptism, Larangeira contemplating her marriage to Chris, and a surprise engagement party, there's a lot to unpack. Here's what happened in the season 5 episode of the MTV series.
Mike 'The Situation' Sorrentino takes a dunk in 'The Blessification' 
After asking Pauly DelVecchio and Jenni "JWoww" Farley to be his godparents, Sorrentino took a dip in the holiest of filtered water. With the help of Uncle Nino and his Jersey Shore roommates, Sorrentino officially becomes "The Blessification." 
Sorrentino's big day came with trays of Italian delicacies, because at heart, he remains "Big Daddy Sitch." Of course, the event also boasted white doves and a choir belting out "Vinny is a chooch." During "The Blessification," Nicole "Snooki" Polizzi pulled Larangeira aside to dissect what the pet psychic told them about her marriage. 
Angelina Larangeira's divorce remains a hot topic among the 'Jersey Shore' cast in 'The Blessification'
Earlier this week, news broke about Chris Larangeira filing for divorce. But "The Blessification" episode took place at the end of 2021. At the time, the Jersey Shore star was still processing what the pet psychic said. 
As Farley pointed out to Larangeira, they don't want to continue prying into her marriage. However, Larangeira continues to "bring it to the table."
"It's just a whirlwind of piled on s***," Larangeira told Polizzi in the episode. "I kinda knew everything, but I was kinda questioning it, like I didn't know 100%."
Polizzi referenced the "deadline" Larangeira set up with her lawyer earlier in the season. "Is it weird that I wanna try one more time?" Larangeira wondered.  
Thanks to the previews and an employee at the Isla Bella Resort, we know the Larangeiras went to Florida as a couple in November 2021. The second half of JSFV is filming at publication, but it's unclear if the reality series will touch on Larangeira's divorce. 
Deena Cortese is still on alert about her iron deficiency in 'The Blessification'
This week, Deena Cortese was still visibly concerned about what the pet psychic said about her health. "I know that I'm iron deficient," Cortese told her roommates. "I don't take my iron."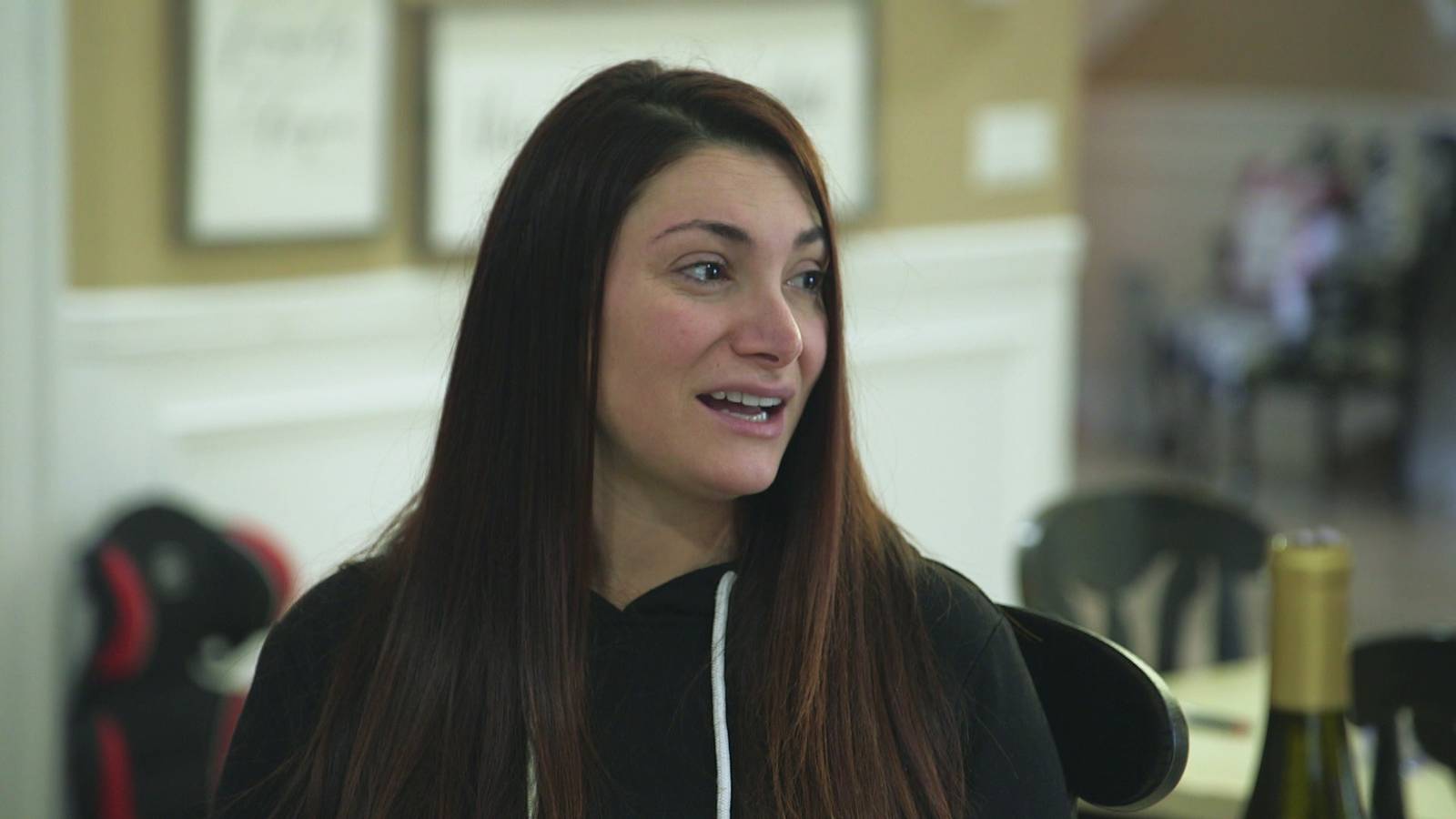 After listening to her roommates joke around about her health, Cortese revealed she made a bloodwork appointment. "Imagine if something comes back bad," she told her co-stars. "You guys are all gonna be sad." 
'Jersey Shore' roommates rally around Angelina Larangeira after 'JWoww' and '24's engagement party 
In the episode, Polizzi and Cortese threw a surprise engagement party for Farley and Zack "24" Carpinello, who got engaged in February 2021. The theme was pigs because Farley said she would marry again "when pigs fly." Everyone was there, including Larangeira. 
"Angelina's been super quiet all night," Cortese pointed out. "She wasn't eating. I'm still a little worried about her [and] I just want to make sure she's OK." Before leaving the The Butcher's Block restaurant, she pulled Larangeira aside.
"I'm like, 'Do I even believe this woman?'" Larangeira admitted of the pet psychic. "Am I really going to take my entire marriage and put it on some psychic's hands and figure out what the f*** I'm going to do with my life?" 
Other notable highlights from "The Blessifaction" include Sorrentino's food warmer, which he mentioned a hilarious amount of times. Plus, Farley's son Greyson Mathews told "Big Daddy Sitch" he's a "good daddy." 
Next week, the roomies head off on their family vacation. Tune in to new episodes every Jerzday at 8 p.m. on MTV.