'Jersey Shore: Family Vacation': Nicole 'Snooki' Polizzi's 'F—, Marry, Kill' List Might Surprise Fans
'F—, Marry, Kill,' also known as 'Kiss, Marry, Kill,' is a game of hypotheticals. Given a group of people, the player must choose one to sleep with, marry, and kill. Jersey Shore: Family Vacation star Nicole "Snooki" Polizzi recently played this game with reality TV legend Paris Hilton. Find out who "Snooki" would "f—, marry, and kill' out of her Jersey Shore: Family Vacation roommates — her answers might surprise you.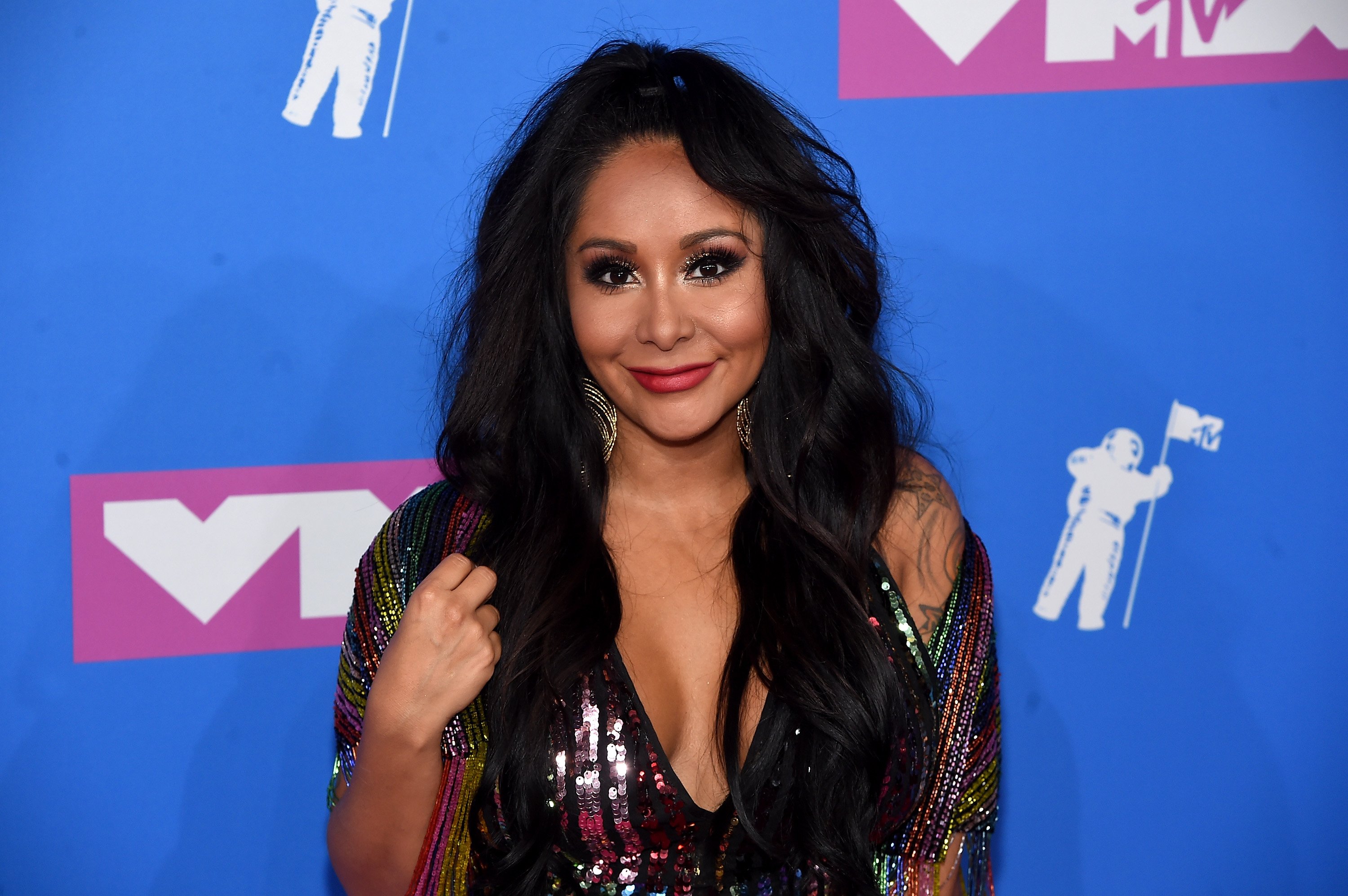 Nicole 'Snooki' Polizzi' has hooked up with some of her 'Jersey Shore' roommates before 
When Jersey Shore started, hookups between the roommates weren't uncommon. Now they're more like family, but back then, Polizzi was willing to make out with just about anyone. "If you want to make out with me, just ask — I will say yes," she told cameras during an early season of the reality series. 
Polizzi's most memorable Jersey Shore hookup was with Vinny Guadagnino in Miami. In a reaction video, Guadagnino says he and Polizzi were seeking "companionship." Regardless of why they hooked up, Polizzi made her attraction to Guadagnino known from day one.
'Snooki's surprising 'F–, Marry, Kill' list of 'Jersey Shore' roommates
During the "This Is…Snooki" episode of Hilton's podcast, admits she would "F nobody" in the Jersey Shore house. "I'd Marry Pauly because he's sweet and he's rich, and then I would kill Vinny because he's so annoying." 
Ironically, Polizzi was most attracted to Ronnie Ortiz-Magro when Jersey Shore first started. "When I first walked in the door, I thought Ron was the hottest," Polizzi admits. "But now they're my brothers. It's disgusting and even watching the show back now, and we're hooking up with each other it's disgusting and I wanna die." 
Vinny Guadagnino has a 'F–, Marry, Kill' list too
Guadagnino played a similar game with his Instagram followers, who submitted questions to the reality star. When one fan asked who Guadagnino would "F—, Marry, and Kill," his answers seemed obvious. 
The "Keto Guido's" bromance with Pauly DelVecchio is unlike any other. Naturally, Gudagnino chose DelVecchio to "marry" in this fictional game. 
RELATED: 'DJ Pauly D & Vinny's Vegas Pool Party'; Details About SallyAnn Salsano's 'Double Shot at Love' Spinoff
"Kill Mike because I can't hear the same quotes over and over," Guadagnino joked in his post. "F— Ronnie because I like toxic quickies." To be fair, the fan who asked this question limited Guadagnino's choices to Mike "The Situation" Sorrentino, Ortiz-Magro, and DelVecchio.
'Jersey Shore: Family Vacation' cast might return with season 5 soon
The cast of Jersey Shore: Family Vacation has been actively posting on social media about filming another season of the show. Plus, Polizzi mentioned filming on her podcast, It's Happening With Snooki & Joey.
"The show's coming back you guys," she says in "Bye Bye Poppers." "There's no more drama anymore. Well, there's drama here and there, but it's not going to take over the show. The party's back, and it's going to be a good-ass time."
Showbiz reached out to MTV regarding the new season, but representation for Jersey Shore: Family Vacation declined to comment at the time of publication.