'Jersey Shore: Family Vacation': Nicole 'Snooki' Polizzi's Kids Aren't on the Show for the Most Relatable Reason
Jersey Shore: Family Vacation has featured many of the roommates kids. In season 4, Jenni "JWoww" Farley's two children join the cast on their trip to the Poconos. But Nicole "Snooki" Polizzi has never wanted her kids to be part of the MTV reality series. And there's a good reason why!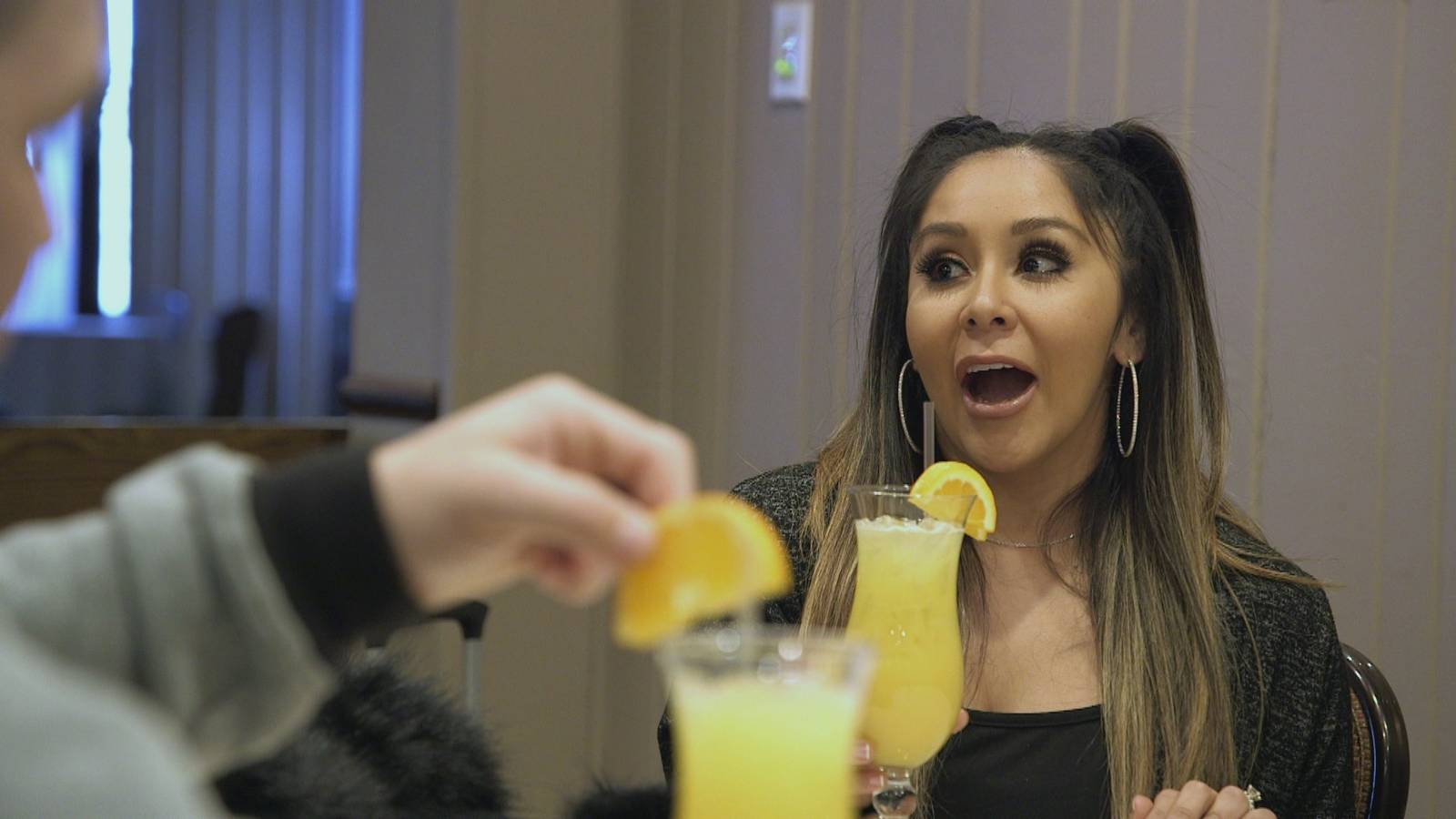 Nicole 'Snooki' Polizzi's kids are her priority 
Polizzi has three children with her husband, Jionni LaValle. Their first son Lorenzo Dominic was born in August 2012. Two years later, Giovanna Marie was born in September 2014, and in May 2019, the couple welcomed their third child, Angelo James. 
When "Snooki" stepped away from Jersey Shore: Family Vacation for the first half of season 4, one of the reasons was for her kids. Aside from her desire to escape the drama surrounding Angelina Pivarnick's wedding, Polizzi talked about wanting to be there for the big moments in her children's lives on her podcast, It's Happening With Snooki and Joey.
Now that "Snooki" is back on the show, many fans are curious whether she'll involve her kids or not, as Farley has. For now, it seems like Polizzi is keeping her kids out of filming.
'Jersey Shore: Family Vacation is truly a vacation for 'Snooki,' so no kids allowed 
During an interview with Allison Kugel, Polizzi talked about involving her kids in the show. At the time, Jersey Shore: Family Vacation was getting ready to debut its first season. 
"I really didn't want my kids on [the show] that much," Polizzi explained. "I didn't want to take them out of school. I didn't feel it was worth it." 
Polizzi also had reservations about bringing her kids around the roommates, who she hadn't lived with for several years. "Bringing everyone else in would be crazy," she admitted. 
Additionally, Jersey Shore: Family Vacation is truly a vacation for Polizzi. "We're always home with our kids, so we all just wanted to get away from our lives for a second and re-live us being roomies again," she concluded. 
At the time, "JWoww" felt the same way, according to Polizzi. Now, it seems Farley has changed her tune regarding the involvement of her kids. 
'Jersey Shore: Family Vacation' Season 4 features Jenni 'JWoww' Farley's kids 
So far, Farley's kids have been part of the roommates' trip to the Pocono Mountains in Jersey Shore: Family Vacation Season 4. Meilani and Greyson Mathews aren't on screen much, but they're used to their mom's reality star status. 
As Farley explained to Showbiz in June 2021, her kids love working with her in front of the camera, especially for her YouTube Channel. "We'll be making something and they're like, why isn't AJ, our videographer, here and why can't we do 'Hi, guys, welcome back?'" Farley told us over the phone.
"JWoww" loves making content with her children. "I feel like it's a way that they're able to be in Mommy's world and feel like they're having fun and contributing," the reality star added. 
Now that Meilani and Greyson have experienced being part of Family Vacation, many fans hope to see more of them. Will Polizzi follow in her best friend's footsteps regarding bringing her kids on the show? Only time will tell. 
'Snooki' plans to let her kids watch 'Jersey Shore' one day 
Her plans to involve her kids on Jersey Shore: Family Vacation aren't clear. But Polizzi says she will let her kids watch the original series eventually. 
"My son always asks me, 'Who is Snooki?' when I go out and people are calling me that," Polizzi explained to HelloGiggles in 2020. She plans to wait until her kids are old enough — "16 or 13 or [even] 14-years-old" — to show them "Snooki" in the original Jersey Shore.
Polizzi refers to Jersey Shore as her "college years." She's glad there's footage of that time in her life so her kids can "learn what not to do from Mommy."