'Jersey Shore: Family Vacation': Ronnie Ortiz-Magro Allegedly 'Isn't Ready for Rehab' Despite Statement
Ronnie Ortiz-Magro is stepping down from Jersey Shore: Family Vacation — for now. After sharing an intimate update regarding his mental health, many fans supported the reality star's decision to step away from the show and seek treatment in rehab.
After his most recent arrest, Ortiz-Magro's announcement regarding the MTV series implied he would seek "medical treatment for mental issues he has ignored." But now, a source close to the show says Ortiz-Magro isn't seeking professional mental help.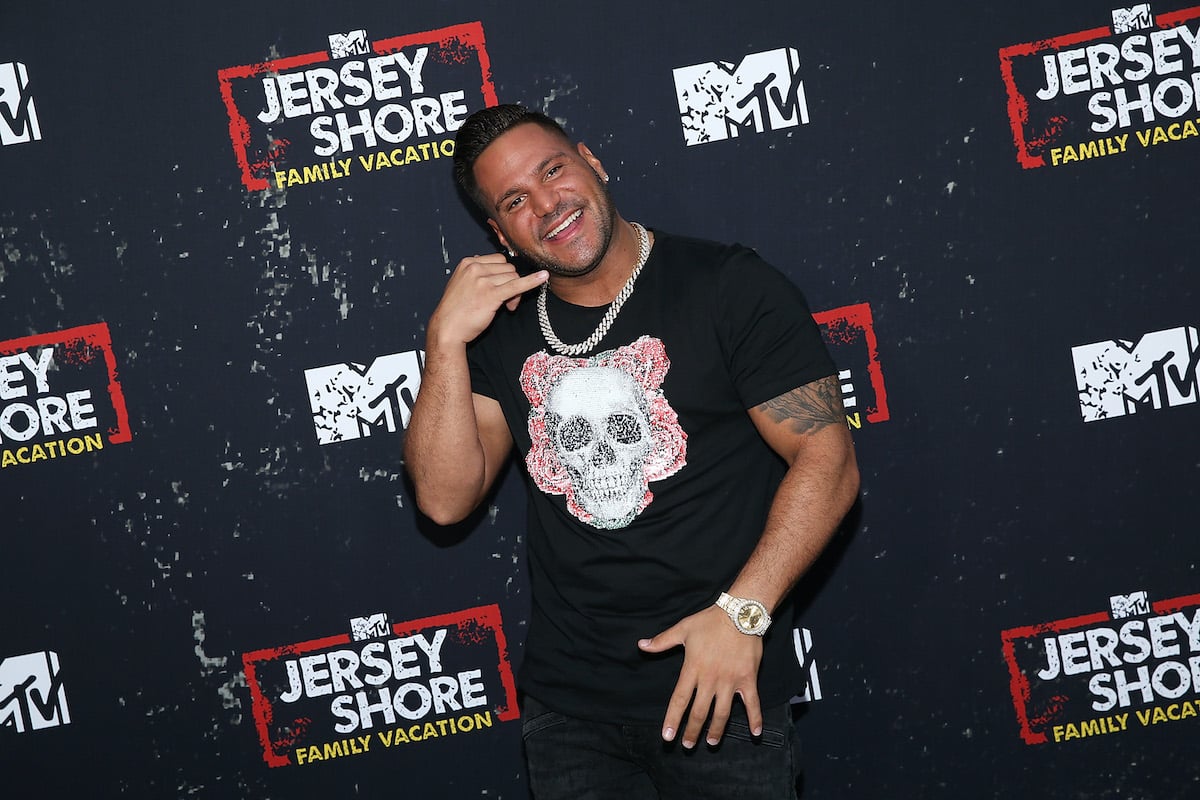 Ronnie from 'Jersey Shore' prioritizes mental health, steps away from reality TV 
Ortiz-Magro made headlines in April 2021 when his girlfriend, Saffire Matos, called the police regarding a domestic violence dispute. He was arrested but not charged with a misdemeanor. However, Ortiz-Magro's recent arrest did violate his probation, so he will have to attend a hearing regarding the charges. 
After his arrest, Ortiz-Magro made a big announcement regarding his role on Jersey Shore: Family Vacation. "After talking to the team at MTV, we have mutually agreed that I will step away from the show while I seek medical treatment for mental health issues that I've ignored for too long," he shared on his Instagram Stories. "My number one goal now is facing my struggles head-on." 
"This process will be difficult, but my #1 priority is to get healthy and be the best man and the best father I can for my daughter," the reality star concluded. 
Many fans were happy with Ortiz-Magro's decision to seek treatment. "I could never be happy to see someone lose their job & income," said one fan on Reddit. "Hopefully, he gets treatment during this time. I hope he can return to the show a better man like Mike ['The Situation' Sorrentino]!"
Now, it seems like Ortiz-Magro has other plans outside of going to rehab. 
Ronnie Ortiz-Magro 'can get better without going to a rehab facility'
A source alleged to The Sun the Jersey Shore: Family Vacation star isn't in rehab yet. "He's saying he isn't ready for rehab," they claim. "He is trying to say he can get better with mental help without going to a facility." 
This source also claims the entire Jersey Shore: Family Vacation cast doesn't "want to film with him because they believe he is not mentally stable." 
"They feel he is a ticking time bomb and he makes all of them look bad," the source concluded. 
Ortiz-Magro's recent social media posts are all about mental health. "The problem is that too often teens with mental illnesses are dismissed as 'teenagers,' [women] as 'emotional,' and men are told to 'man up' — People's problems are denied," read a recent post to his Instagram Stories. 
Ortiz-Magro has also actively been promoting his brand of CBD products. He has yet to promote any Jersey Shore: Family Vacation news since stepping away from the show. 
'Jersey Shore: Family Vacation' Season 4 might not feature Ronnie Ortiz-Magro 
Since the release of the season 4B teaser for Jersey Shore: Family Vacation, fans can't help but speculate how much of Ortiz-Magro they'll see in new episodes. So far, many fans have noticed Ortiz-Magro is missing from the footage used in the trailer. 
Some fans believe Ortiz-Magro could get edited out of Jersey Shore: Family Vacation Season 4B entirely, given his recent arrest and decision to step down to address his mental health.
At this time, it's unclear if fans will get to see Ortiz-Magro in the second half of season 4. Stay tuned to Showbiz Cheat Sheet for updates on Ortiz-Magro. 
How to get help: In the U.S. and Canada, text the Crisis Text Line at 741741 to reach a crisis counselor for support.