'Jersey Shore: Family Vacation': Ronnie Ortiz-Magro Is Engaged; When Will He Marry Saffire Matos?
Details regarding 'Jersey Shore: Family Vacation' star Ronnie Ortiz-Magro's engagement to Saffire Matos and their future wedding plans.
Jersey Shore: Family Vacation star Ronnie Ortiz-Magro is going to get married! He shared news of his proposal to Saffire Matos on June 21. Now, all many fans want to know is when the reality TV couple will tie the knot. Here's what we know about Ortiz-Magro's engagement and wedding plans with Matos.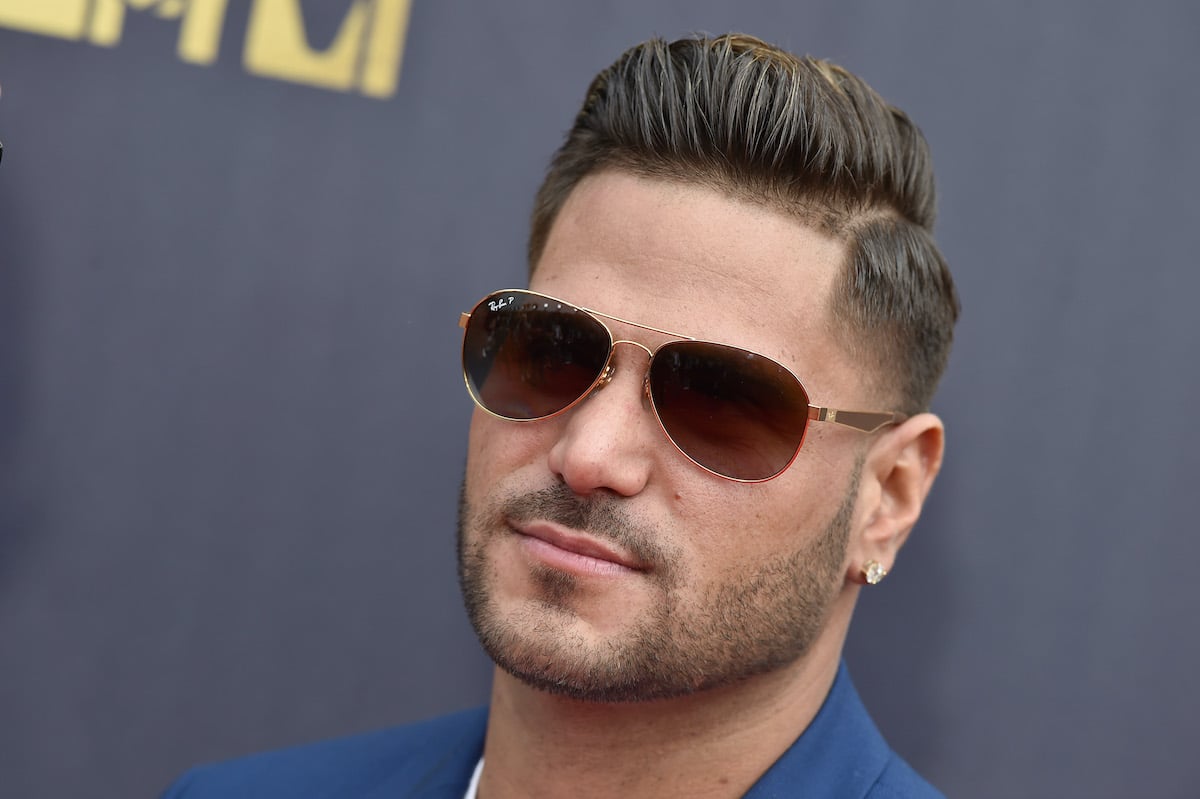 Ronnie Ortiz-Magro proposes to Saffire Matos on the beach 
Oritz-Magro and Matos have been dating since February 2020. While Matos has been a presence on Ortiz-Magro's social media for some time, fans are starting to see more of her in episodes of Jersey Shore: Family Vacation. She will appear in future episodes of the series, which were filmed earlier this year in the Pocono Mountains of Pennsylvania. 
On June 21, Ortiz-Magro shared news of his engagement with fans on Instagram. "I love you," he captioned one post of Matos' ring and a sign that reads "Marry Me." 
"Thank you for sticking by my side through thick and thin!" he added in the caption. "Til death do us part!" 
In April 2021, Ortiz-Magro was arrested on domestic violence charges. Matos called the police that day, allegedly seeking help from authorities because of Ortiz-Magro's behavior. 
After the arrest, Matos spoke out about their relationship. "Ronnie and I are fine," she told In Touch Weekly. 
Matos also mentioned the "misleading information floating around out there" regarding Ortiz-Magro's arrest. "Everything that's being portrayed out there are not facts," Matos added. Now, the couple is all smiles and can't wait to tie the knot.
When will Ronnie Ortiz-Magro and Saffire Matos' wedding be?
At this time, it's unclear when Ortiz-Magro and Matos will officially tie the knot. But according to People, a source close to the couple says it was the "right time" for them to get engaged. 
"Ronnie has been [taking] this time to work on himself and his daughter," the source said. "They're both really happy for this next chapter. His health and happiness are what is most important."
Ortiz-Magro asked Matos to marry him the same day his ex-girlfriend Jen Harley was arrested in Las Vegas. TMZ reports Harley was taken in for domestic battery and assault with a deadly weapon. However, it's unclear who Harley's alleged victim was. 
'Jersey Shore: Family Vacation' cast engagements in season 4
Ortiz-Magro isn't the only Jersey Shore: Family Vacation star currently planning a wedding. Jenni "JWoww" Farley and Zack "24" Carpinello got engaged in February 2021.
"On 2.27, I said yes on the top of the Empire State Building," Farley shared on Instagram. At this time, it's unclear if the couple has picked a wedding date yet. Many fans hope to learn more about Farley's engagement in upcoming episodes of Jersey Shore: Family Vacation. 
What's more, many fans think another engagement might come out of Jersey Shore: Family Vacation Season 4. Pauly DelVecchio and Nikki Hall have been together since Double Shot at Love Season 2 concluded. 
After living together through the coronavirus (COVID-19) pandemic, their relationship seems stronger than ever. But only time will tell if Jersey Shore: Family Vacation will feature another engagement. Stay tuned to Showbiz Cheat Sheet for the latest on the Jersey Shore: Family Vacation cast.