'Jersey Shore: Family Vacation' Season 3 Finale Reveals Snooki Quit After Angelina's Wedding Drama
Nicole "Snooki" Polizzi announced her exit from the Jersey Shore franchise a while ago, but her decision to leave only recently played out on the season 3 finale of Jersey Shore: Family Vacation.
Snooki announced her retirement in the June 18 episode after Angelina Pivarnick's wedding drama. She came to tears as she vented about the incident and how it made her want to walk away from the hit MTV series.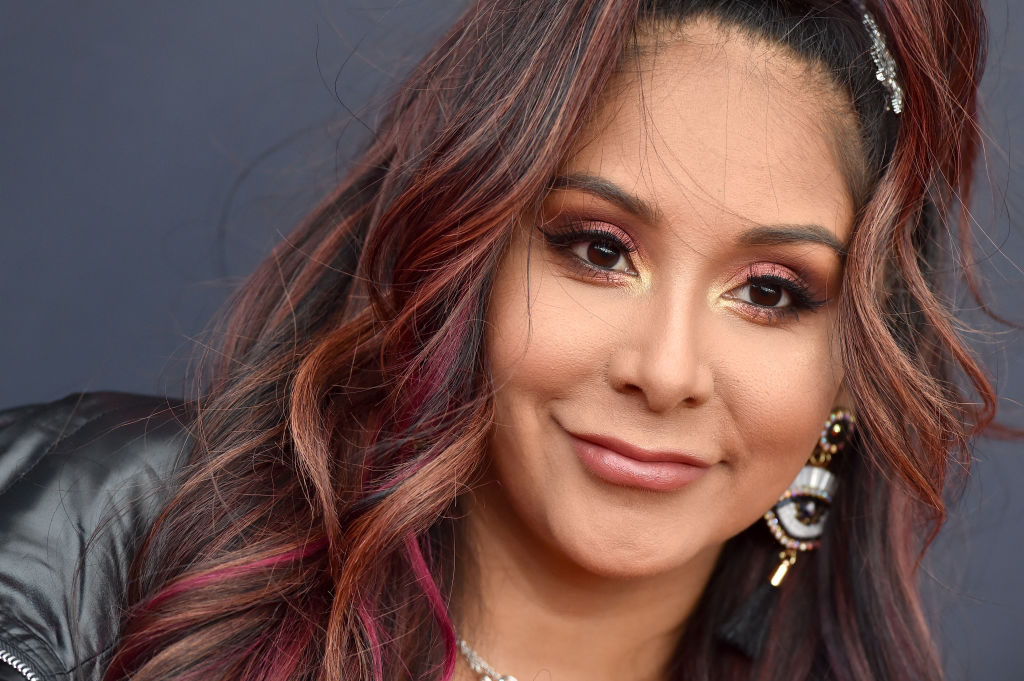 A recap of what happened at Angelina Pivarnick's wedding
The drama dates back to Nov. 20, 2019, when Snooki, Jennifer "JWoww" Farley, and Deena Cortese made several poorly received jokes at Angelina's wedding to sanitation worker Chris Larangeira.
Though they said the jokes were all in good fun, the guests did not appreciate them calling Angelina things like "trash" and "dump" and started booing them. While Angelina seemed to laugh along at first, she also grew irritated and started criticizing her co-stars for being "disrespectful."
"It's the wrong f*cking place. It's the wrong time. You don't do this at somebody's wedding," Angelina stated in a later confessional. "I don't care if I'm the biggest jokester on the face of this earth and I joke around about myself all the time — that's my prerogative. I'm allowed to joke around about myself. How dare you do this on my wedding night, the one day of my life I just wanted to be normal? Who are you to go up there on my wedding day and call me those names?"
Angelina's reaction overwhelmed Snooki
Angelina's co-stars didn't at all expect the reality star to get so upset. Deena got so enraged that she threatened to never film with Angelina again while Snooki seemed in utter disbelief.
"I can't believe this is a thing, that she's like, pissed off, because literally two seconds before she was happy and she loved the speech," Snooki said. "And now she's freaking out and I just don't know what happened. I don't know what flipped her switch."
As the drama raged on, Snooki got so frustrated that she told Deena, "I'm quitting, I think. I think this is it. This is not fun."
She continued to vent about the ordeal in a later confessional before totally breaking down. With tears falling down her face, Snooki said, "I just love my roomies, always. Jersey Shore is literally my life. I never would have met my best friends, so the fact that is has to end like this, for me, it really sucks."
Snooki publicly announced her retirement a short time later
Just over two weeks later, on Dec. 6, 2019, Snooki revealed on her podcast It's Happening with Snooki & Joey that she had decided to step away from the show, citing her family and the "drama and cattiness" of Jersey Shore.
"I don't like partying three days in a row. It's just not my life anymore. I want to be home with the kids," she said in part, referencing her three children — Lorenzo, 7, Giovanna, 5, and Angelo, 1 — whom she shares with husband Jionni LaValle. " I don't mind here and there going to a dinner or whatever, but it's just really hard for me to leave the kids and film the show."
She also noted that she didn't like how she was being portrayed on the program, saying, "At 32 years old and with three kids, if I'm doing a reality show I just want it to be fun and light-hearted, and lately it's not like that and the show is getting so dramatic."
It doesn't seem like Snooki's relationship with Angelina has improved much since
Angelina previously suggested in a social media post that she had forgiven her co-hosts. But after the season 3 finale aired, she reportedly went on Twitter and claimed she'd learned they had also been talking about her in a group chat on her wedding night, per Us Weekly. Snooki urged her to release them so everyone could "peacefully move on," but it doesn't appear that she has.
It's unclear what's next for Snooki, but she told People on May 7 that she's not completely turning her back on reality television. So stay tuned to see what she does next.
Read more: 'Jersey Shore' Star Nicole 'Snooki' Polizzi: 'F**k It' Producers 'Forced' Me to Ruin Angelina Pivarnick's Wedding