'Jersey Shore: Family Vacation' Season 4, Episode 20 Recap: Angelina Pivarnick and the Roommates Move on From the Doorbell Videos
Last week, Angelina Pivarnick saw the video doorbell footage her roommates have been withholding. Now, Jersey Shore: Family Vacation fans finally get to see what Pivarnick's husband Chris Larangeira thinks about the videos. In the season 4 episode "Italian Ice," the Jersey Shore roommates clear the air regarding the Pivarnick footage. Plus the family gets deep and talks about everything from relationships to marriage and having babies. 
[SPOILER ALERT: Spoilers ahead for Jersey Shore: Family Vacation Season 4, Episode 20 "Italian Ice."]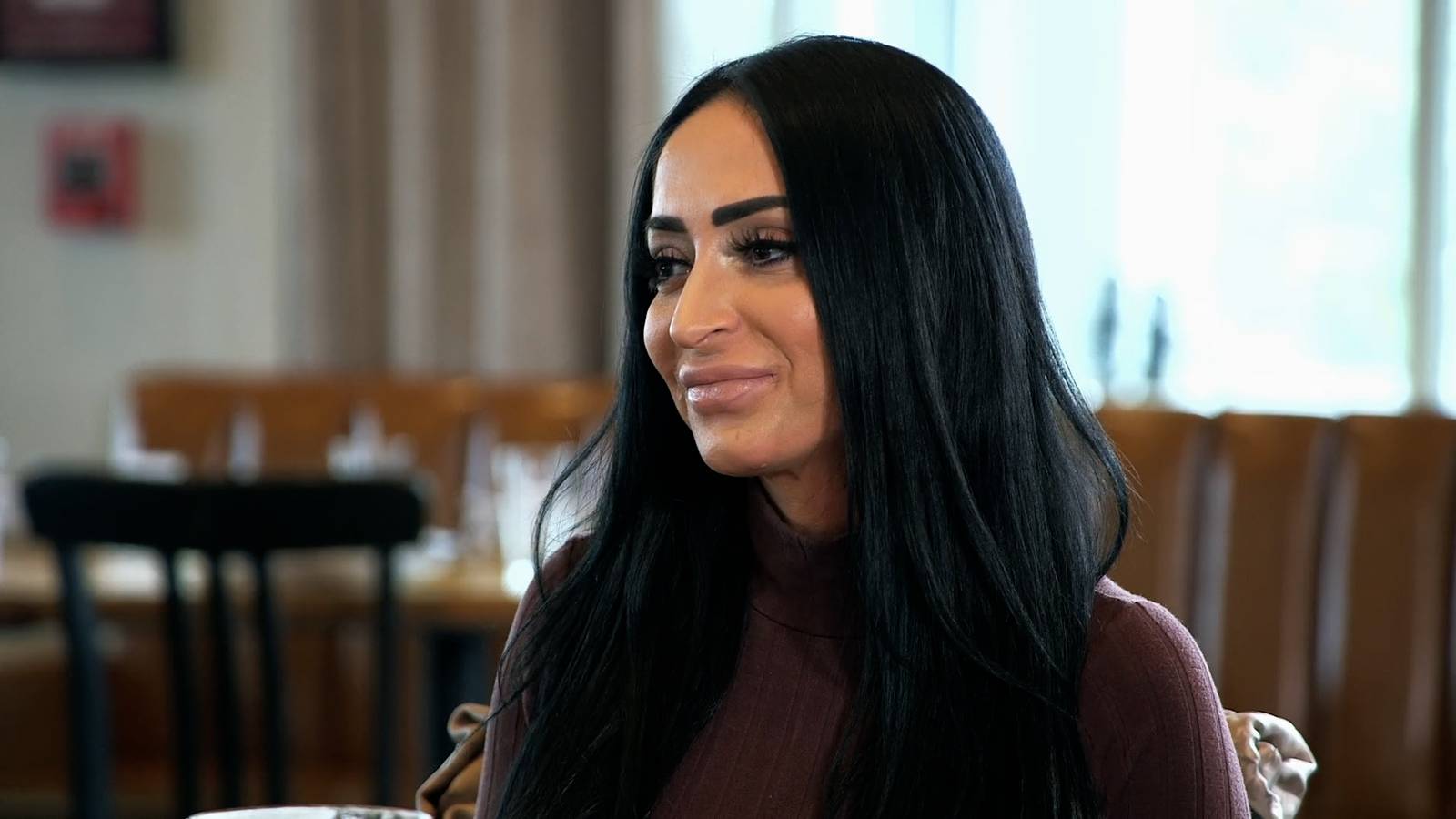 Jenni 'JWoww' Farley isn't on birth control, says she nor Zack' 24′ Carpinello want more kids
During a discussion with Nikki Hall, Lauren Sorrentino, and Deena Cortese, Jenni "JWoww" Farley reveals she's no longer taking birth control. "Zack doesn't want [a kid] more than I don't want [another kid,]" Farley admits.
Still, she's not taking birth control. When Cortese asks about Zack "24" Carpinello's use of condoms, Farley only smiles. "You're an idiot," Cortese laughs.
Despite Farley and Carpinello not wanting more kids, the way he speaks about Meilani and Greyson Mathews is heartwarming. "Kids are tough, but I love them so much," Carpinello tells the guys as they play basketball. "My heart melts hearing Zack talk about the kids," Farley tweeted as the episode aired.
Pauly DelVecchio's girlfriend Nikki Hall is on birth control but wants kids one day
After Farley's baby talk, the women's brunch conversation turns to Hall and Pauly DelVecchio's relationship. The Jersey Shore: Family Vacation roommates wonder if and when Hall and DelVecchio will get married and have kids soon. 
"I would like to get married first and then have a child," Hall admits. "If we have the same end goal and it gets there, I don't care if it's 10 years from now, if it's next week, [or] next year." Since DelVecchio and Hall announced their relationship at the Double Shot at Love Season 2 reunion, many fans can't wait to hear news of their engagement.
Chris Larangeira refuses to watch the security videos of Angelina Pivarnick
Last week, fans finally saw Pivarnick witness the security doorbell footage an unknown source sent to Farley. She explained she was at a friend's house who Larangeira also knows. What's more, Pivarnick says the person who sent the video is a "stalker" trying to extort her. 
RELATED: 'Jersey Shore: Family Vacation': Watch the Security Doorbell Footage of Angelina Pivarnick
The security doorbell footage also came up during "Italian Ice." Per Pivarnick, Larangeira doesn't want to see the videos. He's aware of the content, but he doesn't feel the need to watch them. 
"This is our marriage — he knows," Pivarnick tells cameras. The reality star refuses to let her marriage fall apart because of these videos. 
Initially, Pivarnick was mad at Farley for not coming to her directly with the footage. But after a heartfelt conversation explaining her purpose in keeping them from her, Pivarnick was understanding.
"I appreciate Jenni's honesty," Pivarnick tells cameras. "I just want these videos and this b——- to be done with."
Angelina Pivarnick and Chris Larangeira plan to work on their marriage
Later in the episode, Pivarnick talks about starting therapy after filming the second half of Jersey Shore: Family Vacation. As Farley explained it, Pivarnick and Larangeira were essentially dating at the time.
"I just needed a little break, I think," Larangeira admits to Vinny Guadagnino. "Things were getting a little hectic."
RELATED: 'Messyness': Tori Spelling Talks About Working With Nicole 'Snooki' Polizzi; 'Totally Not What I Expected'
In the first episode of season 4, Larangeira was living with his mother. Plus, at the beginning of 2021, Pivarnick filed for divorce after less than two years of marriage. Allegedly she never served Larangeira with the divorce papers.
"When we got married, we went into it thinking 'All the problems are over — we're married,'" Larangeira explains to "The Situation." His advice is to continue working on their marriage every day. And according to recent reports, that's what the Jersey Shore couple is doing.