'Jersey Shore: Family Vacation' Star Vinny Guadagnino Spotted With New Woman at DJ Pauly D's Birthday Dinner
With a new season of Double Shot at Love on the horizon, many fans are already speculating about Vinny Guadagnino's love life. Over the holiday weekend, the Jersey Shore: Family Vacation star was spotted in Las Vegas with a woman many fans think could be his new girlfriend. Did Double Shot at Love Season 3 leave Guadagnino in a new relationship or is this woman just a friend? 
[SPOILER ALERT]: This article may contain some spoilers for Double Shot at Love Season 3].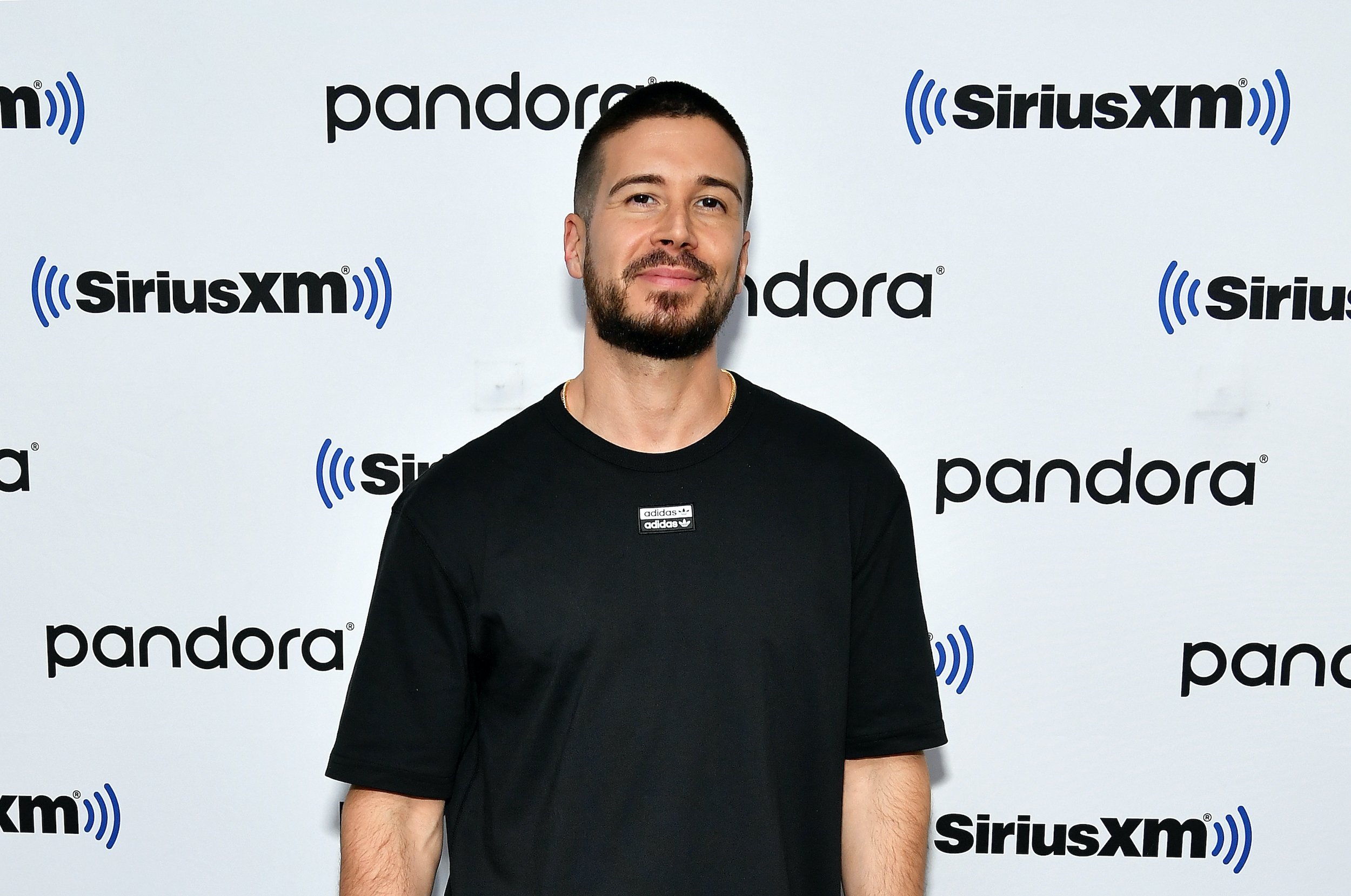 Fans think Vinny Guadagnino is in a new relationship
Over the Fourth of July weekend, Guadagnino was in Las Vegas to celebrate Pauly DelVecchio's birthday. As documented on social media, he attended a dinner with DelVecchio, his girlfriend Nikki Hall, and a few other guests. Fans on Reddit speculate one of the people at the table could be Guadagnino's new girlfriend. 
"Vinny and his 'new girl' were out celebrating Pauly's birthday last night," a fan wrote, sharing the photos from Hall and DelVecchio's Instagram Stories. 
It's unclear who the woman in the photos is. Still, many fans are glad to see Guadagnino happy. "Regardless of what their relationship details are, it's nice to see Vinny with a date for a change," one fan says. "She's cute, and he looks like he's having fun."
Who is Lashae Monique? 
Reddit fans speculate the woman with Guadagnino at dinner is model Lashae Monique. According to her Instagram, Monique is represented by Wehmann Models. Her profile also reads: "ATL, GOD is everything." 
RELATED: 'Double Shot at Love' Star Vinny Guadagnino Flirts With One of His Exes Amidst Filming New Season
While Guadagnino is one of Monique's followers, that doesn't necessarily mean they're an item. Fans will have to tune in to the new season of Double Shot at Love to find out if Monique is one of the women Guadagnino dates or if they met elsewhere after filming wrapped. 
'Double Shot at Love' Season 3 is all about Vinny Guadagnino finding a girlfriend
Guadagnino was spotted with Hall and DelVecchio filming in a bubble at the Adero Resort in Arizona a few months ago. With help from MTV's power couple, Double Shot at Love's third season will focus on Guadagnino forming a relationship with a new woman.
Some fans believe they have figured out who Guadagnino will end up with at the conclusion of Double Shot at Love, despite not having seen episodes from the new season. "Is Vinny messing with us or does this mean DSAL3 was actually successful?" a fan asked on Reddit. "I think it's him and Emily," commented a fellow fan. "She has been tossing out breadcrumbs." 
Some people think Emily Piccinonno might Guadagnino's final girl from the third season. But now that footage of he and Monique has surfaced, fans have a lot of questions. Stay tuned to Showbiz Cheat Sheet for updates on Guadagnino's relationship and Double Shot at Love. 
Vinny Guadagnino's 'hustler' lifestyle makes it hard to be in a relationship
Guadagnino has been in relationships before, but for the most part, many fans perceive him as the perpetually single Jersey Shore roommate. During an interview on The Kelly Osbourne and Jeff Beacher Show, Guadagnino explains why he is often single.
"You love being single and dating," Beacher said of his friend. "I don't know any other [way] — there's nothing wrong with being single," Guadagnino replied.
As an independent guy, Guadagnino says he knows what he likes. "I'm also a hustler," he concluded. "So it's hard to keep up with that sh*t."